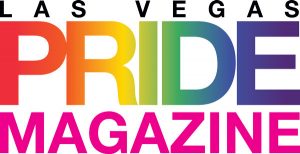 Issue 46
Battlelines are forming across the United States as anti-LGBTQ+ hate groups and politicians are pushing to eliminate our community's rights and our ability to control our own bodies. But this year in Nevada, it was a different story.
To retell my story is to relive it… the scary moments, the sadness and anger, the embarrassment, and the less-than-human "customer service" provided verbally and non-verbally. Oh yeah, and the physical pain, there's that too.
In a world where barriers often limit the potential of marginalized communities, Casey Xavier, Esq., stands tall as a trailblazer and champion of justice in Nevada.
According to Southern Nevada Health District officials, if you had one dose of the mpox vaccine that is a good start but getting two doses not only offer you better protection it can make spreading the virus less likely.
Las Vegas is a city much more than the bright façade of lights and sculpted stucco. The dazzling shows of world-class entertainers were what diverted me from a career in Broadway's endless revivals and rigid design hierarchy.
Since 2014, Las Vegas PRIDE OUTside has hosted monthly hikes around the valley. These events are free to attend, open to all, and a nice way to get some exercise and time in the great OUTdoors.
Femme representation is beautiful and important in the queer community. We all appear differently and express our sexuality and appearance in various ways while still identifying as Femme. We embrace everything feminine, but we are much more than just that.
Meet Brady McGill, the passionate Las Vegas native dedicated to making the world a better place through his role as President and CEO of Las Vegas PRIDE in the September 2023 issue of Vacationer Magazine. With 15 years of unwavering commitment, Brady has transformed this all-volunteer, non-profit organization into a beacon of hope and inclusivity for the LGBTQ+ community.
Despite being complete opposites, we share a profound similarity in our identities, beliefs, love, and perspectives on the world. Prior to our encounter, we both sought love in relationships that proved unworthy, resorting to drugs and alcohol. These experiences clouded our understanding of what love truly entailed.
BigHorn Rodeo is held at Horseman's Park, with events starting at the park on Friday, September 15th. Rodeo School is on Friday at 11 am, registration begins at 6 pm, and CowBoy Bingo will be held in the pavilion starting at 7 pm.
In celebration of Pride Month, the Biden-Harris Administration announced new actions to protect LGBTQ+ communities from attacks on their rights and safety.
We are just two months away from our 40th Las Vegas PRIDE Parade and Festival, coming this October 6-7! We are very excited about this year's celebration as we look back on the past 40 years and look ahead to our bright future.