Letter from the President
"Strawberries are red… Wild strawberries… That's your theme – RED and WILD!"
We are just two months away from our 40th Las Vegas PRIDE Parade and Festival, coming this October 6-7! We are very excited about this year's celebration as we look back on the past 40 years and look ahead to our bright future.
We have lots of exciting events and festivities planned for this year (as always). Our ELEVATE PRIDE Pool Party series continues at SAHARA Las Vegas every Saturday. Las Vegas PRIDE Family BINGO is monthly at Downtown Grand. PRIDE OUTside Hikes are monthly around the valley, and we have several new events coming up, so check our calendar or signup for event reminders.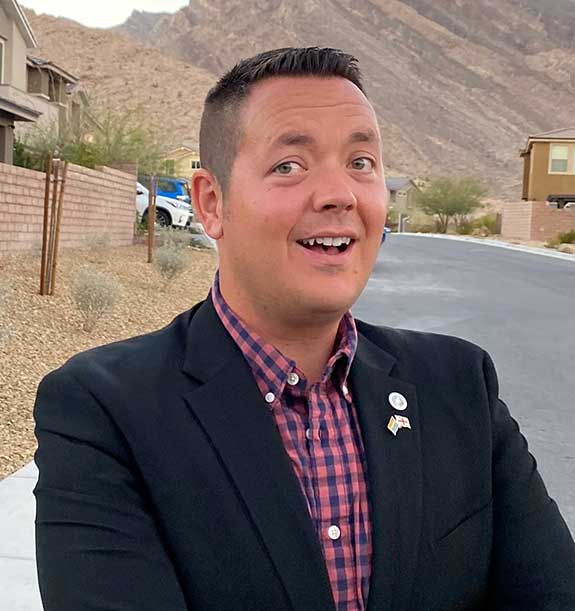 We are spreading the word and helping to encourage our community to spread the love and be sure to get both of the two-step MPOX vaccination. A simple prick can save lots of headaches and help protect one another. We will have opportunities for vaccination at upcoming events, so please be sure to spend a few moments to get the shot!
We are celebrating some legislative successes here in Nevada, thanks to our friends in the legislature and at The Center and Silver State Equality for their work in achieving these wins. Big thanks to Nevada voters for electing such great representatives (and for our majority female elected body)!
We are excited to be promoting the Nevada Gay Rodeo Association's events this September. Check out their incredible lineup of events, and be sure to attend!
Please be sure to plan to join us at upcoming events and at Las Vegas PRIDE this October!