PLEASE NOTE: The Las Vegas PRIDE Parade has been canceled for 2020. In lieu of in-person events, Las Vegas PRIDE will host a series of digital performances that will be made available throughout the month of October 2020. We hope that you will join us for Las Vegas PRIDE Online! and stay safe during the COVID-19 Pandemic.
If you would like to be notified once the 2021 event dates are announced, please make sure to join our mailing lists below.
Annual Las Vegas PRIDE Night Parade
Join us in downtown Las Vegas for the most glamorous, glittering spectacle ever created by the gay, lesbian, bisexual, and transgender community of Southern Nevada, the annual Las Vegas PRIDE Night Parade!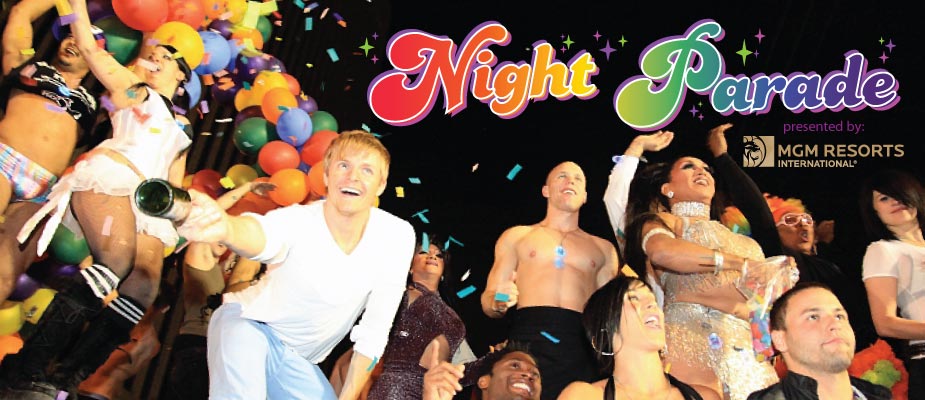 Photos of past Las Vegas PRIDE Parades