The Board of Directors of the Southern Nevada Association of PRIDE, Inc. (SNAPI) is both proud and honored to be able to direct the growth of this outstanding organization. Each of the non-compensated board members volunteers countless hours to help ensure a successful and enjoyable PRIDE Celebration for all. (See Board Qualification Guidelines and Board Code of Conduct)
Acting President
Member 2003-2011 & 2015-Present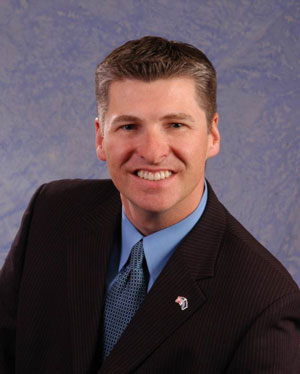 "I pride myself in being a reliable and honest resource, while bringing support, enthusiasm and humor to the lives of those I encounter. I am driven to affect positive change and enrich the lives of others through success, which is a result of building a reputation of competency in all that I accomplish."
Volunteering has been a way of life for James since he made Las Vegas his home in 1993. He finds himself most happy when being able to make a difference in his community by giving back and striving to make Las Vegas a better place to live and visit. He has been involved in many organizations and has served as a board member and a past President and Vice President of the Southern Nevada Association of Pride, Inc on and off since 2003. James currently serves as President of SNAPI.
James is also honored to have been a founding member and served on the Las Vegas Human Rights Campaign Steering Committee and served 5 years on the National Board of Governors. In his role as Governor, he served as the liaison between the National Headquarters and the local community. In his Steering Committee role, he was a Co-Chair for the annual Gala Fundraiser for the first 5 years. This event is one of the premier fundraising events in Las Vegas which raises resources in order to fight to achieve equality.
As a result of being in a leadership capacity in both HRC and Pride, James is often requested to speak to many local organizations and participate in many political and local events. Through HRC he has lobbied on Capital Hill several times and participates in Nevada's first LGBT Lobby Days in Carson City. These visits have proven to be very beneficial in educating our law makers on the inequalities that LGBT Americans still face. James gets true satisfaction being able to mentor others that have never had the opportunity to use their voice to provide a face and real story to the lawmakers. As a result of all of his work in Government, James decided to take his Voice to a new level and was elected to the Nevada State Assembly District 35 in Nov of 2012. He proudly served his community for 2 years and was instrumental in establishing 12 road projects in his district, passed legislation that dedicated the most money ever seen toward education, championed the Marriage Equality and More Cops legislation as well as much more.
James is the Director of Hotel Operations at the New York New York Hotel & Casino. He has been with the MGM Resorts organization since 1993. He has served in the roles at the Front Desk, Housekeeping Director, Theme Park Operations Manager, Director of Guest Services and Hotel Director. In addition to his regular daily duties, James volunteers for all the employee activities that take place on his property and company wide. He also works very closely with the corporate Diversity team in being the company liaison to the LGBT community. Hand in hand, James can do professionally what he loves which is hospitality management while also striving to achieve his second passion, which is full equality for all LGBT Americans. All of which achieves his personal mission of making a difference and improving the lives of everyone.
In his limited spare time James enjoys taking cruises to anywhere that is warm, escaping to the movies, live theatre, music, dancing and dining out with his friends.
Awards/Recognition:
2005 Man of the Year from the Gay and Lesbian Center of Las Vegas
2007 Volunteer of the Year from Human Rights Campaign
2009 Chair of the Year from the Human Rights Campaign
2009 Best Overall Fundraiser of the Year from the Human Rights Campaign
2009 President of the United States Volunteer Service Award from the Volunteer Center of Southern Nevada
2011 MGM Resorts Employee Volunteer of the Year
2015 MGM Resorts J. Terrence Lanni Award for Excellence
Vice President
Member Since 2012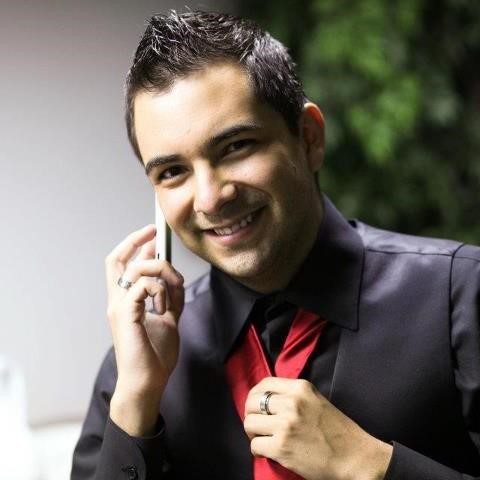 Jorge Solorio is proud to have been a very active volunteer, and able to donate countless hours to the Las Vegas community. He adores the city he's considered home for the past 16 years. In the past three years that he's had the honor of serving the parade committee as a volunteer, he has learned what it takes to be committed to Las Vegas' largest LGBT non-profit. He has become very active with Las Vegas PRIDE, participating in almost every event for the past 4 years. He feels a great sense of accomplishment, personal growth and community pride with each and every event he was involved with.
Jorge has made it his personal goal to lead the PRIDE board in accomplishing the organization's mission statement, which is "…to educate the community by invoking, promoting, and celebrating lesbian/gay/bisexual/transgender pride." He has challenged every board member to come up with creative ways to strive to follow the mission statement, to promote growth in the education committee and to do more outreach.
To show his commitment and dedication to this organization, Jorge has helped represent Las Vegas PRIDE in many other cities' PRIDE festivals. He has been a great example of what an ideal committee member should be and what they represent. His actions both within and without the PRIDE organization show that he is dedicated to representing the LGBT community in a positive light.
Secretary
Member Since 2010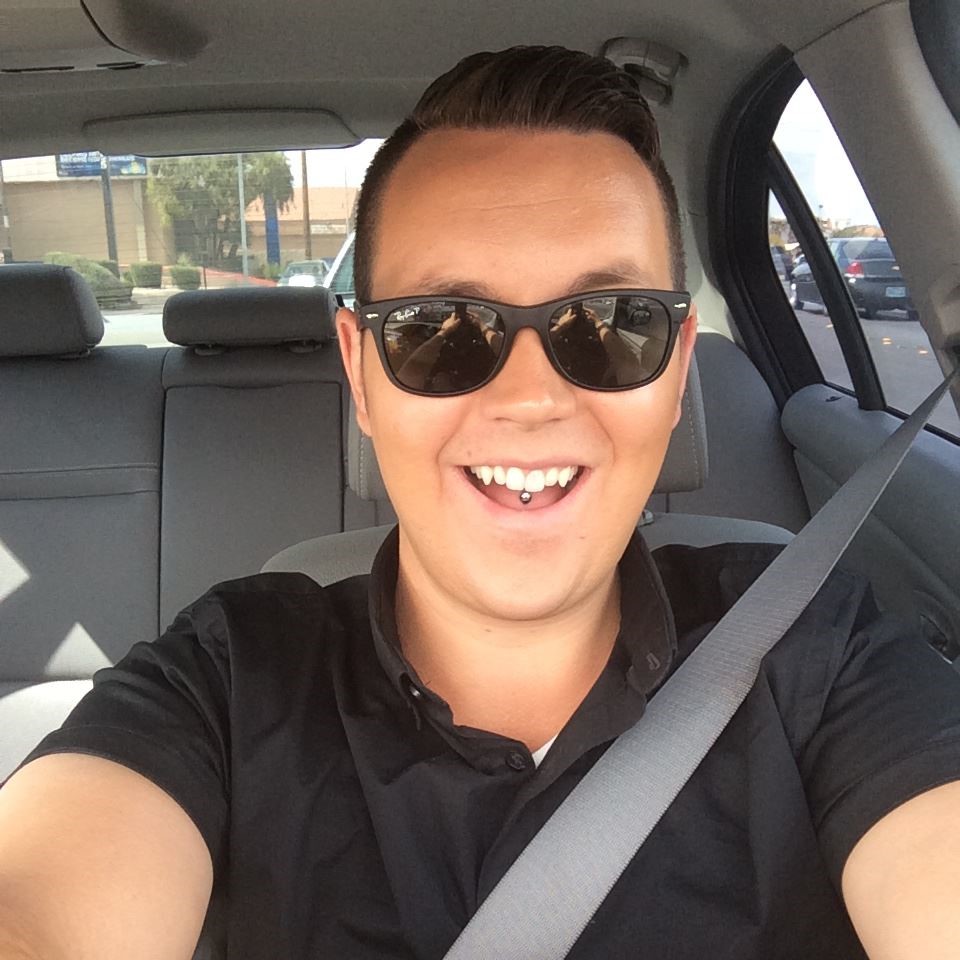 Brady McGill was born in Las Vegas and has always enjoyed giving back to his community. Brady spent much of his youth volunteering in community outreach with his family's church and continued in his adolescence in The Boy Scouts of America. In High School, Brady was involved actively with The Future Business Leaders of America, for which he served as Chapter President. During his time with FBLA, Brady organized many fund raising and charitable events, most notably, a partnership with the March of Dimes. Brady began volunteer work with SNAPI in 2008 as a part of the LOVE program, promoting Las Vegas Pride. Brady now serves on the SNAPI Board of Directors to give back to our community and encourage the growth of our LGBT community.
Parliamentarian
Member Since 2016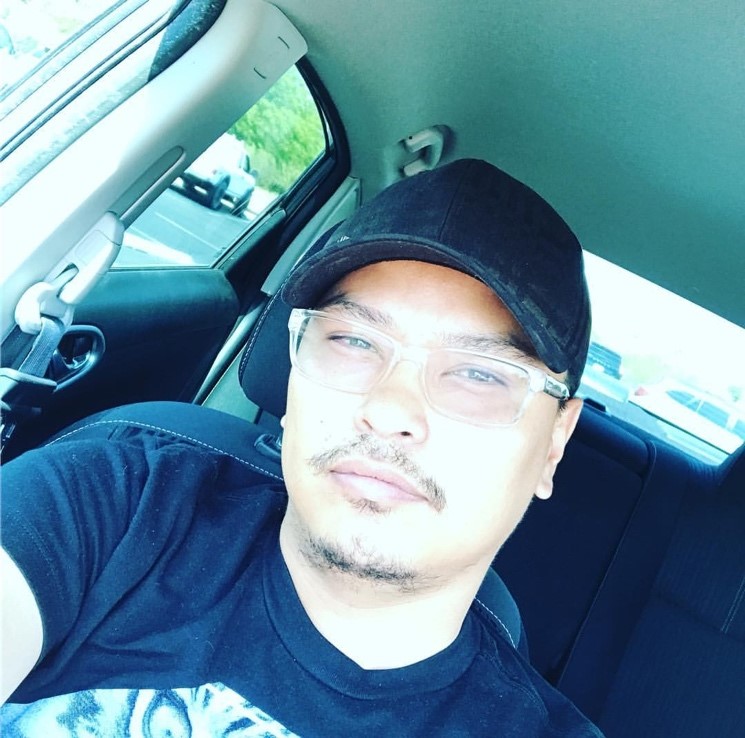 Kawika was born in Hawaii and was raised in Hawaii and Alaska. With the help of the Transgender community he followed his dream of moving to the "Mainland" and in particular, Las Vegas, Nevada back in 2001. Since then, Kawika has helped out in the LGBTQ community and has always had a heart for volunteering. Being of Hawaiian decent it is customary to give to those who need it more and to protect what one feels is right.  In 2007 Kawika met his wonderful partner Craig Oliveira and was honored with the privilege of getting married on National Coming Out Day 2014. Kawika has been a part of PRIDE since 2012 & has since moved to Tucson where he just can't stop loving and caring for his Las Vegas Community. Kawika feels that "even if I'm many of miles away my volunteer work with Las Vegas Pride is not done yet." In 2016 alone Kawika and his lovely partner Craig helped represent Las Vegas PRIDE in, Phoenix AZ, Long Beach CA, & San Diego CA. " The joy I get when volunteering to a community that I LOVE will always be a great deal for myself."  Kawika feel it's an honor to sit on the Board of Directors and is willing and able to support and represent the Las Vegas community to the best of his ability.
Director
Member Since 2016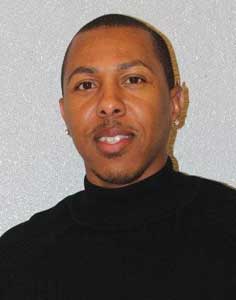 Born and raised in Las Vegas, Nevada. Nakia Matthews, an elated father of his 15 year old son and newly married to his charming husband, set forth his life peregrinations with a notion to help other people. In doing so he has furthered his education and became a certified massage therapist, and has had a few courses in interior design. Nakia later ran a small business, (Creative Party Planners), there he was able to showcase his talent in wedding coordination, banquets, tailoring and themed parties in preparation to owning his own themed banquet facility. Nakia served in the mental health field for 4 years as the Special Projects Director for The Intervention Healing Performing Arts Center, the President of the Fine Arts Department in his local church, and the Chairman for Royal Crowning Systems Inc. Pageantry System.  Involved in the LGBT community. Nakia was named the Father of the House of Tajoure, for his hard work, dedication and his willingness to give back to the community. In the year 2012 to present Nakia found his love for sports, and joined the local Las Vegas Gay Softball league, now coaching his own team. Started volunteering for SNAPI in 2014 with hopes to some day serve on the board. With a lot of dedication, mentoring and grooming, I now am apart of PRIDE HISTORY. Through good spirits and great faith, he has allowed god to lead his path, learning that it's okay to ask him for help, if he is willing to face the obstacles that are placed before him.
Clair Koetitz &
Lyndon Marquez
Directors
Member Since 2014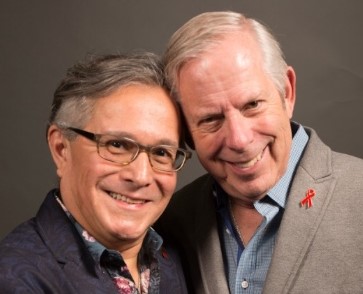 Clair Koetitz and Lyndon Marquez have been together for 21 years and just recently relocated to Las Vegas. Their lives have been intertwined so it is difficult to write two biographies. They began volunteering for Pride with the Parade as script writers and check-in duties and with the Center for community engaging events in 2008 when Clair decided he wanted to retire to Las Vegas.
During their years in Boise, Idaho they were involved as Ambassadors and a Docents for the Boise Art Museum, American Heart Association, Muscular Dystrophy Association and the Boise River Festival. They both continue to support The Festival of Trees event which benefits the Saint Alphonsus Hospital and Foundation.
Before their move to Idaho they lived in Midland, Texas. There they both were involved in numerous board positions for the American Cancer Society and American Diabetes Association and Gallery 1114. They spent numerous hours on the Texas Leadership Summit Task Force and raising monies with Round Up, a Cattle Baron Ball for the American Cancer Society.
They will continue supporting our community in any way possible. Las Vegas has many great LGBT organizations that can support numerous events on a united front.
Director
Member Since 2016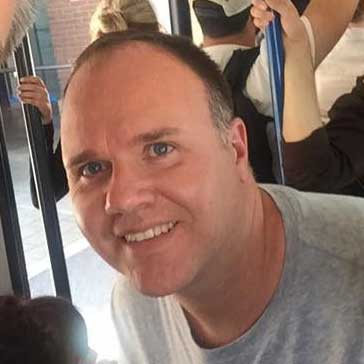 Director
Member Since 2017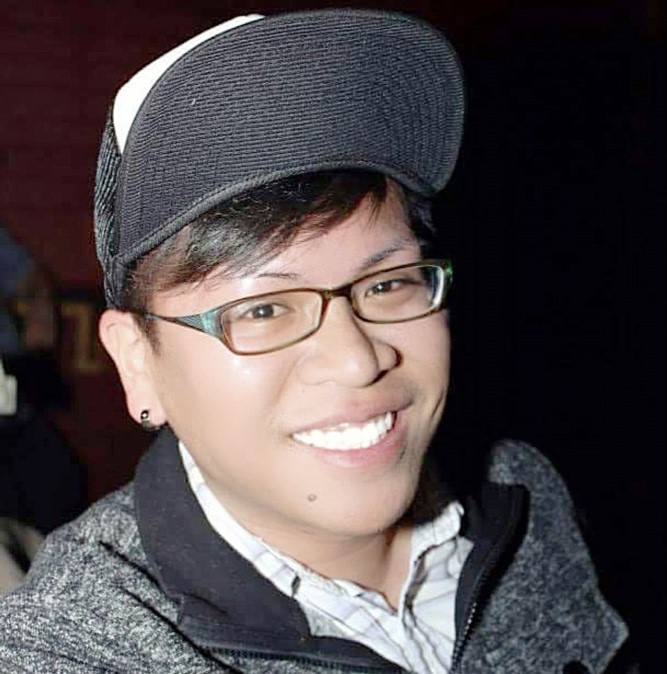 Craig Oliveira began volunteering at a young age and has taken part in different events and functions through school, church and the community in Hawai'i. He was introduced to SNAPI through his husband Kawika Oliveira and has been a volunteer with SNAPI since 2015 and receives a feeling of exuberance in being able to give back to the melting pot that is the Las Vegas Community. Craig has had the chance to represent Las Vegas Pride in other Pride events in the west coast and is proud to serve as an ambassador for a city he loves dearly. He now sits on the Board of Directors and invites his fellow neighbors to join Las Vegas Pride in celebrating the diversity in our city.
Director
Member Since 2018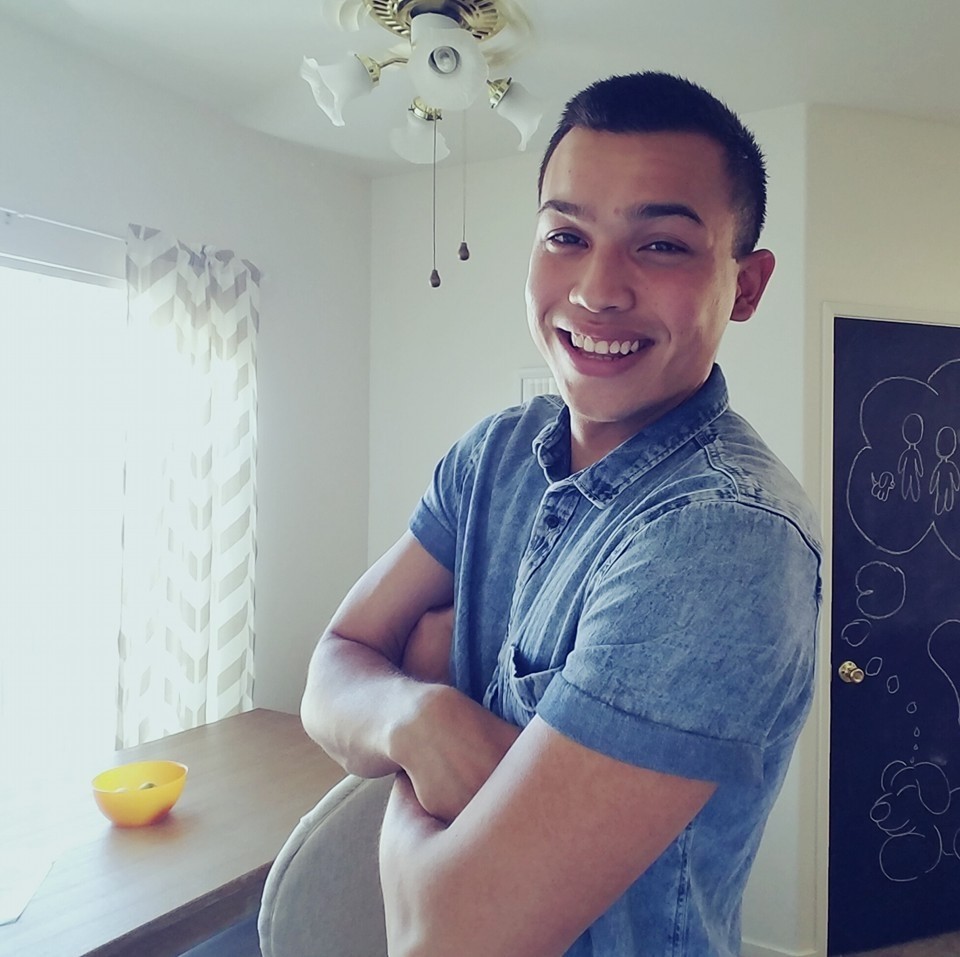 Director
Member Since 2018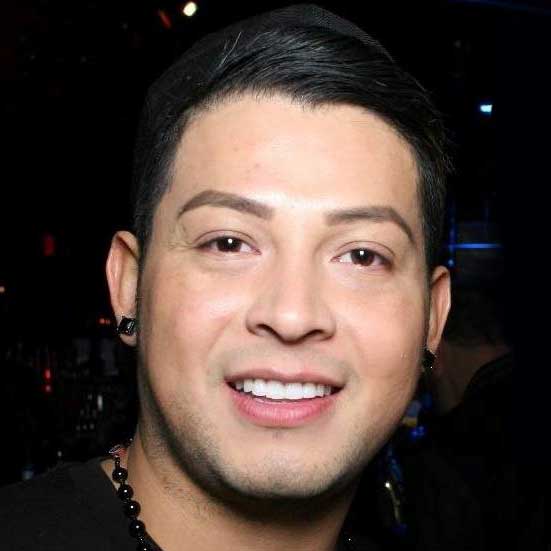 Director
Member Since 2018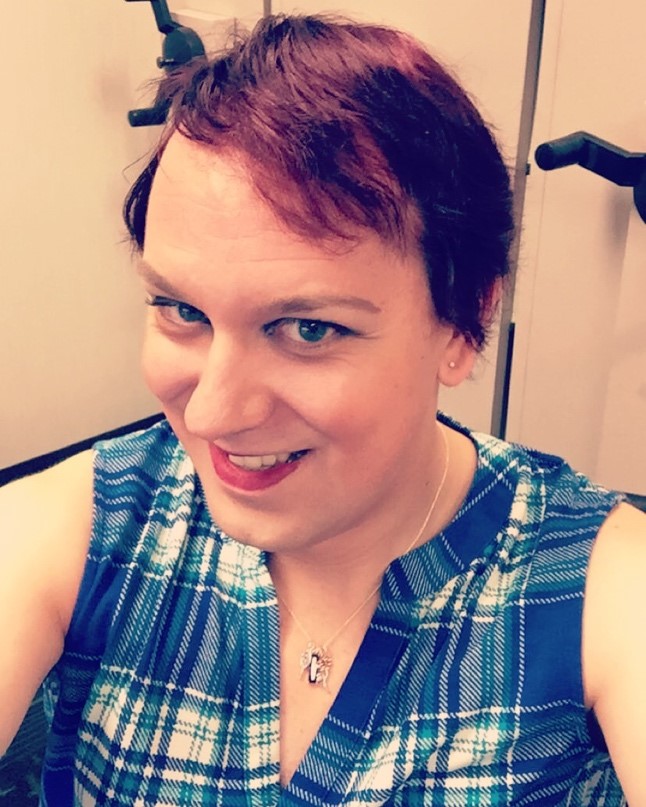 Director
Member Since 2018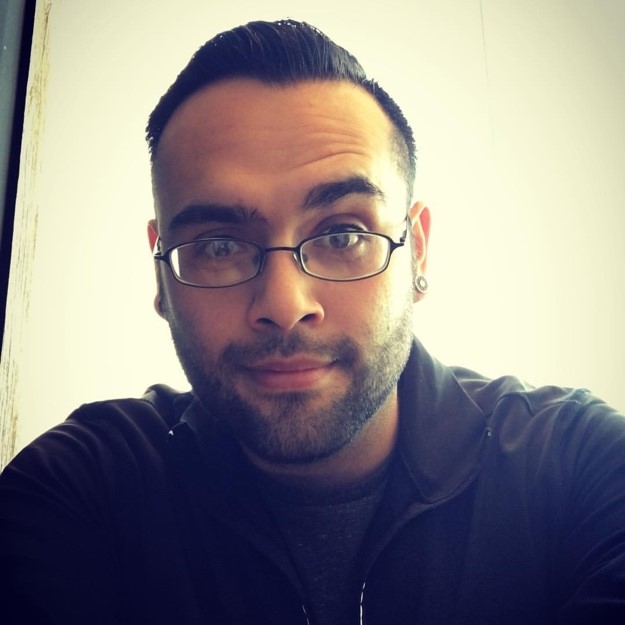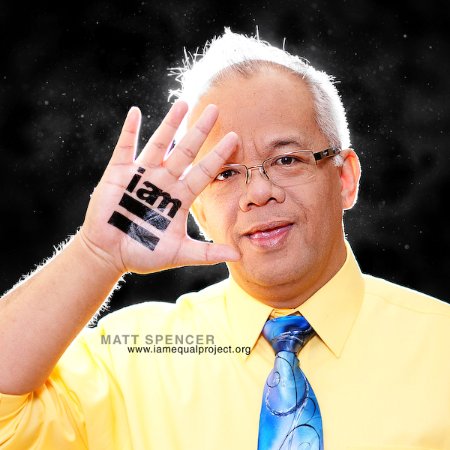 Aloha my name is Ernie (Eleneki Owai Kano Akua Alika Kalani Yuen) most people call me "Pineapple" since I am from Hawaii. I currently serve as the Executive Director of Las Vegas PRIDE. It has been a wonderful experience being part of the Las Vegas LGBT community. With the help of the Las Vegas PRIDE board members, we have raised thousands and thousands of dollars for our community, help built strong relationships between many other nonprofit organizations. My mother always told me "if you're going to bitch about the problem you better be part of the solution". For those for you that knew my mother, she was a very small but wise lady that carried a very large stick! LOL! I would like to encourage other people in our community to get involved, be part of this wonderful organization.
Many of my friends have challenged me to come up with some creative ideas for new events here in Las Vegas, "to bring Las Vegas PRIDE out of the bars and back in our community". I have made it my personal goal to lead this year's board to follow our mission statement, which is "…to educate the community by invoking, promoting, and celebrating lesbian/gay/bisexual/transgender pride." I have challenged every board member to come up with creative ways to strive to follow our mission's statement, to promote growth in our education committee, to do more outreach. I promise you, many new events and great outreach programs that will educate and touch many people in the LGBT community. It is going to be a lot of work to create and manage many of these new events, but I feel our community is worth it!
I have been part of this Las Vegas community since 1998, I have seen many things come and go, The one thing that I have not seen change is the sense of dignity and PRIDE this community has. I have met a lot of people, made some good friends and become "family" to many others. I love this community, I love this city, yes Hawaii will always be my home, but Las Vegas is an awesome place to be. Now it is time to show my PRIDE, care to join me?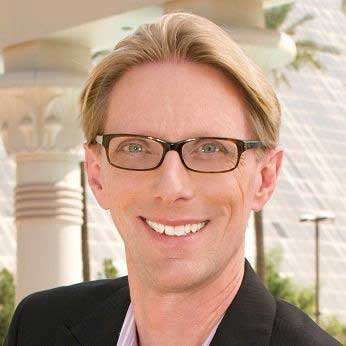 Tim Evans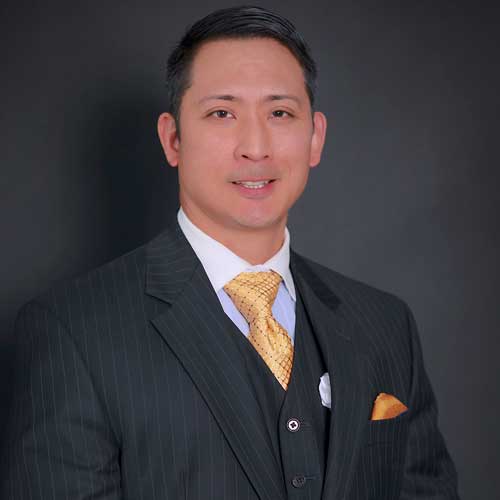 Phillip Pineda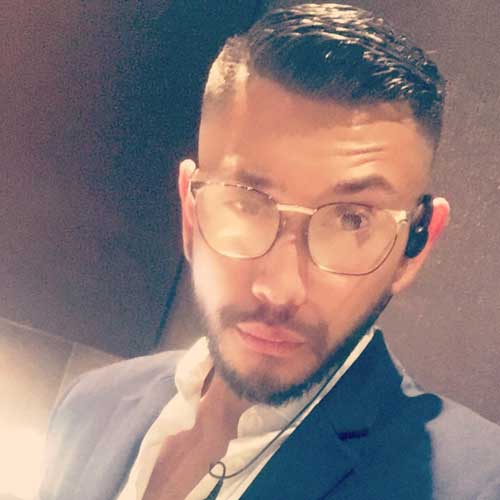 Christian Gonzalez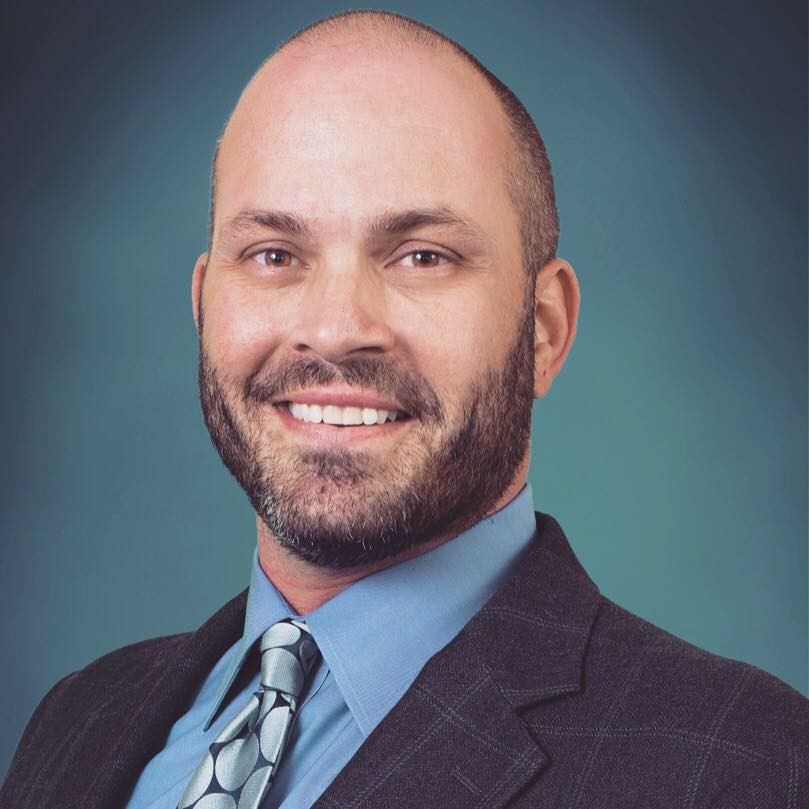 Bill Lickiss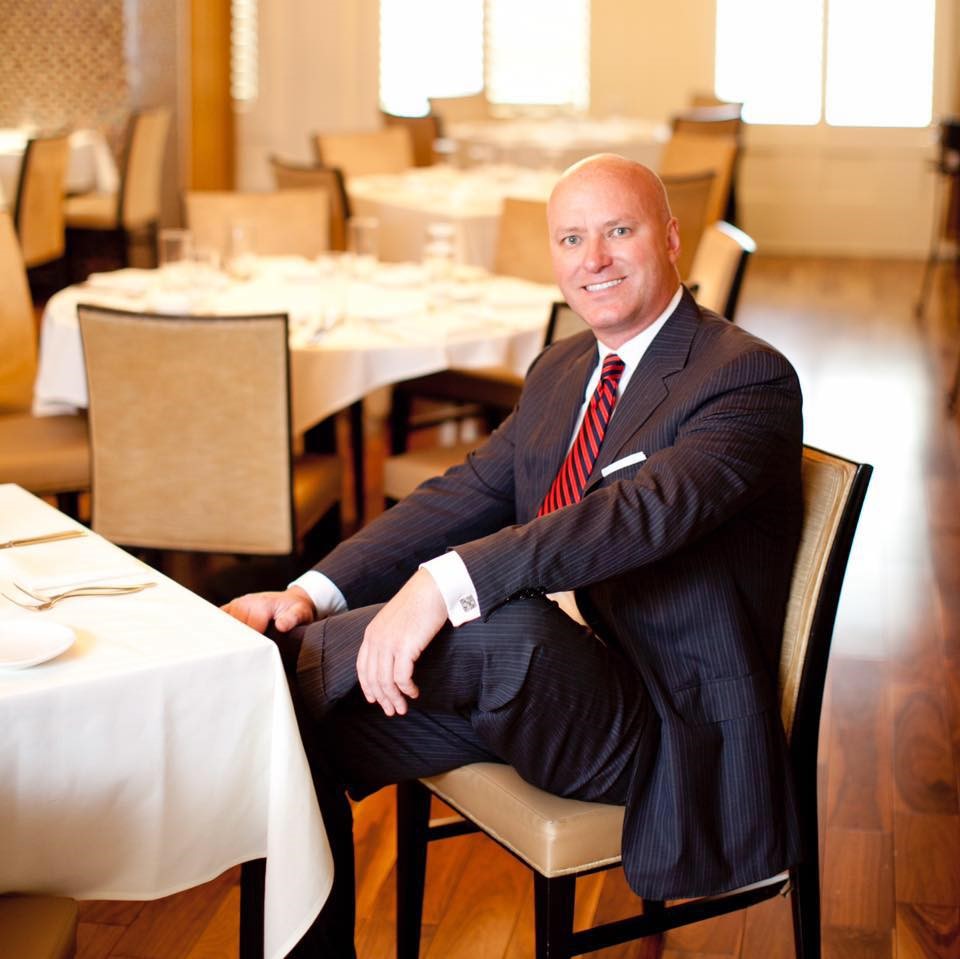 Bill Cheek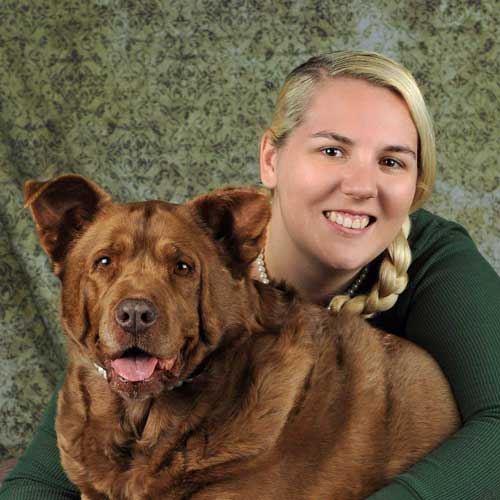 Kathryn Aull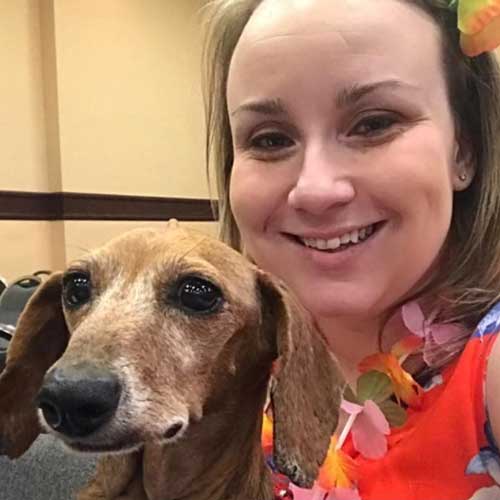 Trish Davis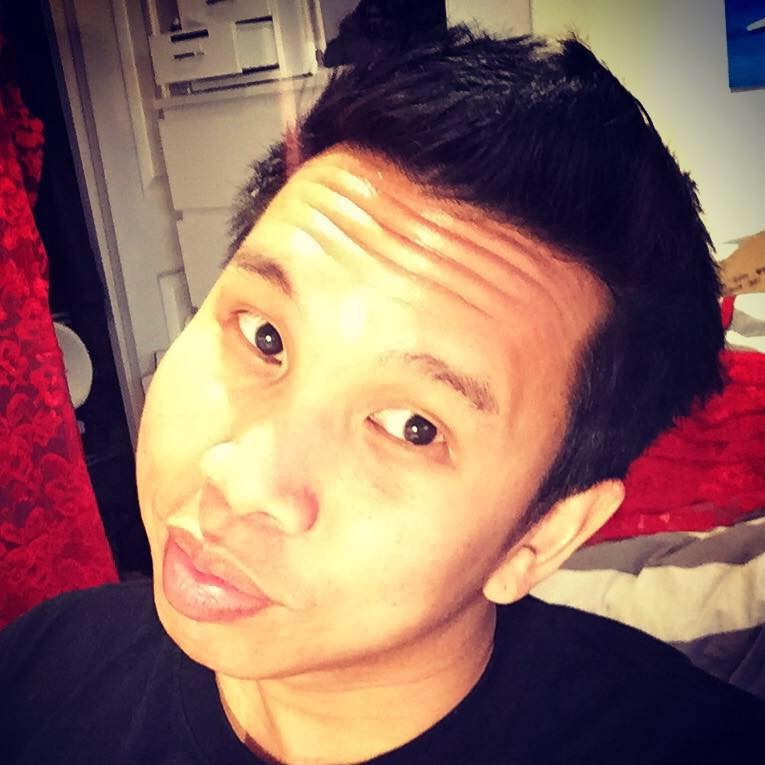 Calvi Marquez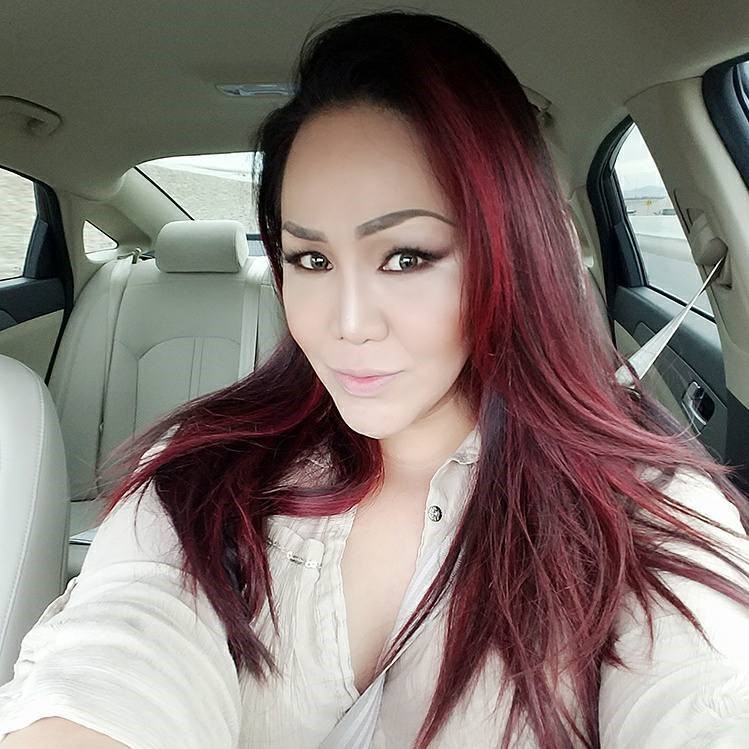 Selena Nagaoka Finnell
Board Members In Memorium
Director
Member 2011-2012
Born and raised in Honolulu, Hawaii in a little town called Ewa Beach. After graduating from James Campbell High School, Tracy worked in the Hawaii tourist industry, and made it his career for 15 years, he loved working with the tourists and promoting Hawaii, but it was not enough.
In 2002, Tracy decided to move to Las Vegas, to try something new and look for better opportunities, this was a very big move. After taking a year off, on March of 2003 Tracy was hired at NYNY Hotel and casino. Tracy had a great time, made many new friends and worked there for the next 7 years. Starting off as a guest room attendant for 2 years and then moving on to the role of house person, Tracy worked in the picking station, linen department and then was promoted to supervisor, it was quite an experience. Due to health reasons Tracy was forced to leave his employment.
Tracy then got involved with SNAPI during the reign of Miss Las Vegas PRIDE 2009 JewDi Vine. He joined the parade committee, helped make costumes, performed at benefit shows and soon joined the parade committee on PRIDE road trips. Tracy was then asked to take a seat on the Las Vegas PRIDE board and joined the volunteer committee. He was with Las Vegas PRIDE from that day on, through the royalty reign of 2010 (Diva DeLafuentes and Andy Dubois), 2011 (Diana Prince and KC Golightly) and 2012 (Keyska Diva and Freddie Mcgriff).
Tracy joined the board to make a difference. He wanted to help teach and do outreach for the younger generation, especially if they are HIV POSITIVE, as he was since 1994. He says that he is "not here to preach, and not so much teach… but to share my experiences and how they can come over any negatives; how to be yourself and still live a fabulous life."
The following Finance Committee forms are available for Director & Committee Member Requests & Reporting: