Welcome to the 2022 Las Vegas PRIDE Festival!
Celebrate Diversity at the Las Vegas PRIDE Festival where everyone is welcome.
The Las Vegas PRIDE Festival will take place on October 8th, 2022 at Craig Ranch Regional Park.
628 W Craig Rd, North Las Vegas, NV 89032 (Google Map)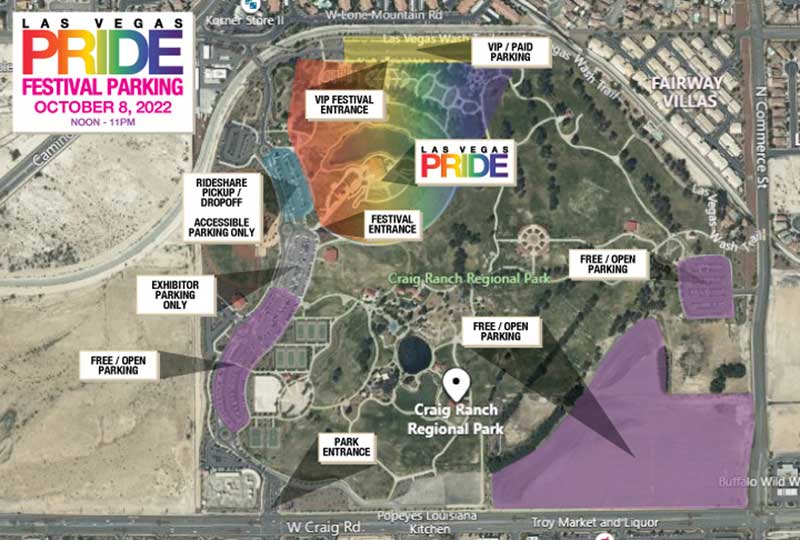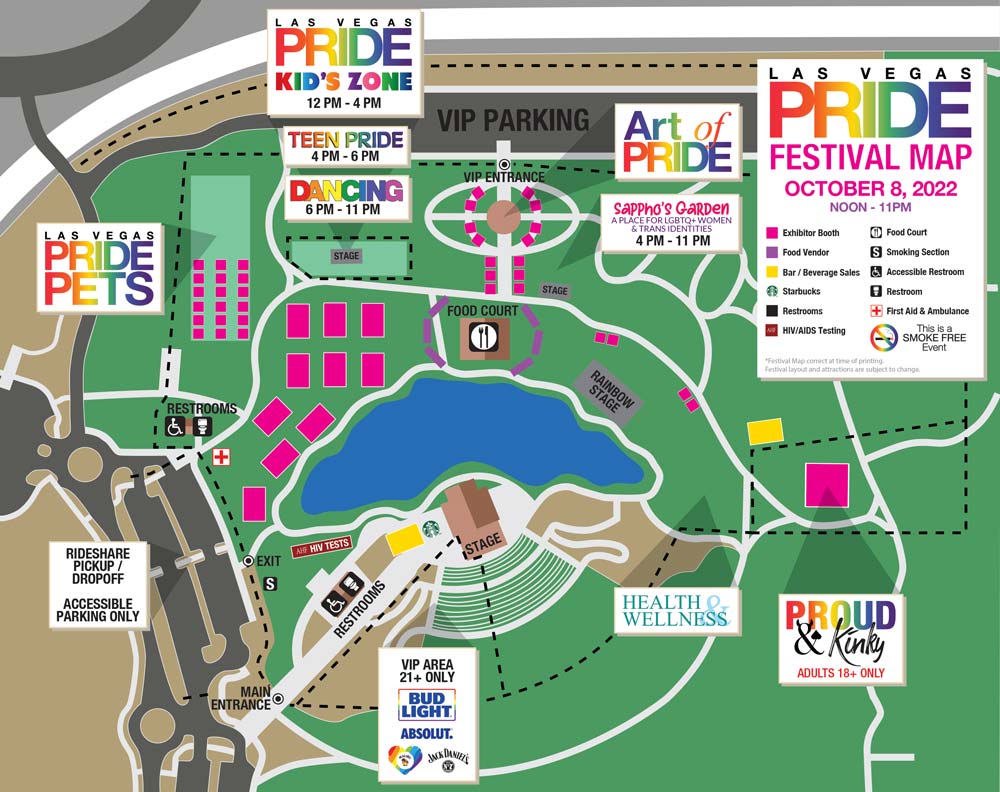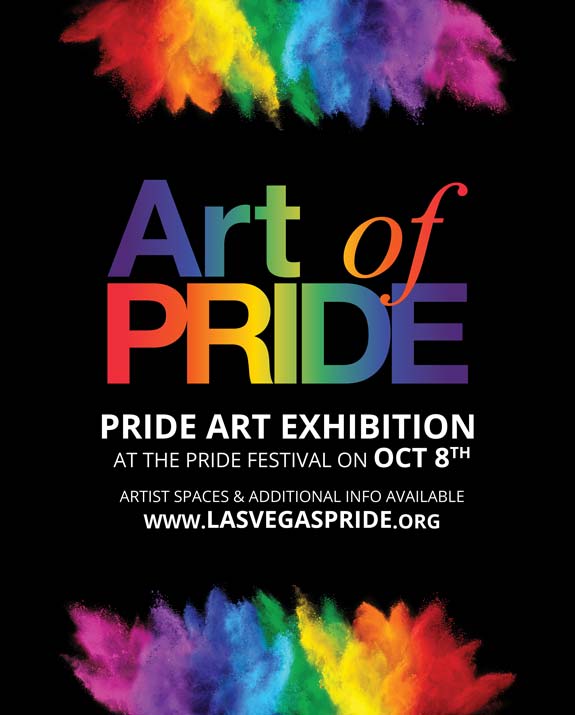 A section of the Las Vegas PRIDE Festival, dedicated to the arts!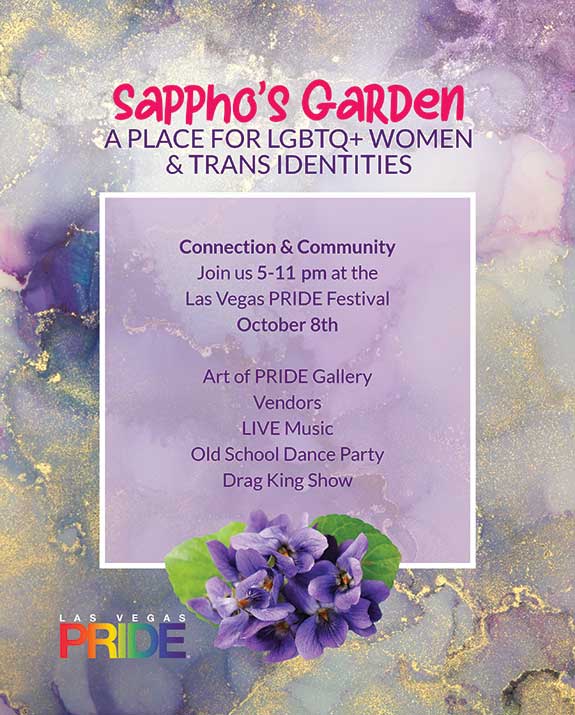 A place for LGBTQ+ Women & Trans Identities (5pm – 11pm)
PRIDE Festival Kid's Zone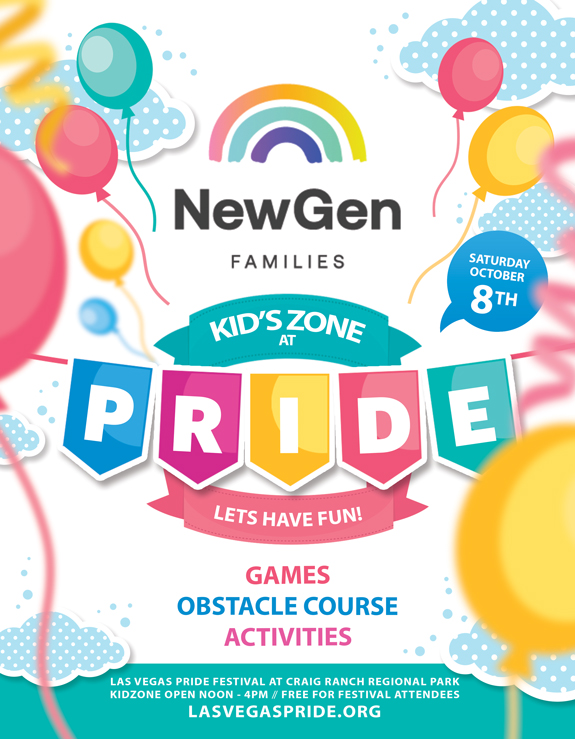 Presented by NewGen Families, the Kid's Zone at the Las Vegas PRIDE Festival will feature games, activities, and an obstacle course. The Kid's Zone will be open from Noon – 4 PM. FREE for Festival attendees.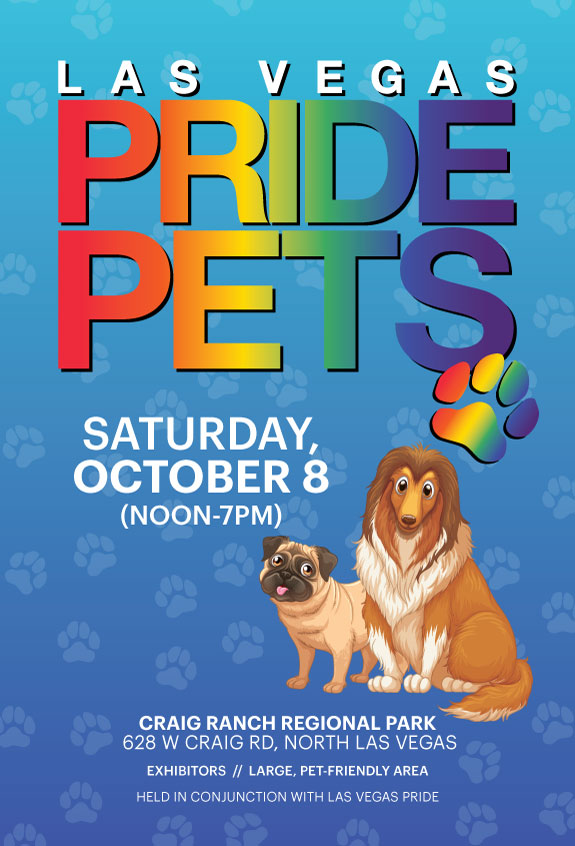 Located inside the Las Vegas PRIDE Festival, this area is open from noon to 7 pm // All pets must be leashed.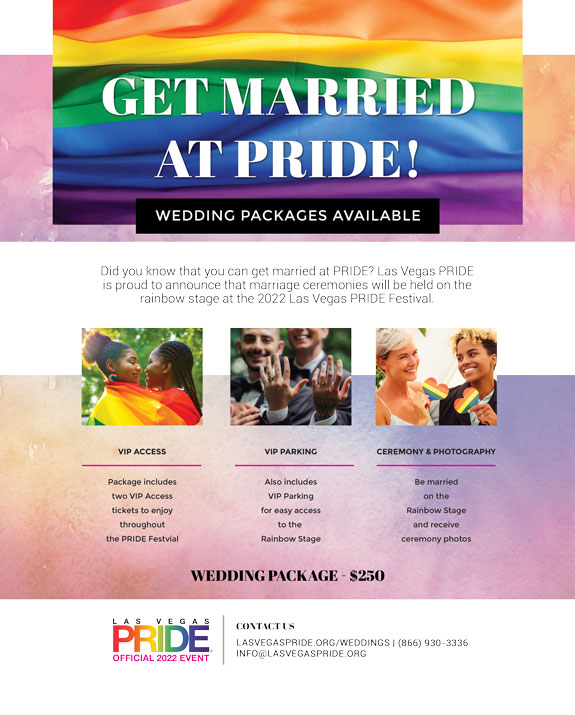 Las Vegas PRIDE invites you GET MARRIED at our Las Vegas PRIDE 2022 Festival! Join us at Craig Ranch Park, October 10, 2022, at 1pm for a group wedding ceremony! Wedding package includes: VIP Parking pass, VIP Festival tickets for 2, official group wedding ceremony, photography, and novelty commemorative certificate (photos and certificates will be posted on LasVegasPRIDE.org following the event). Invite your friends to party at PRIDE Festival and celebrate all day long! To reserve your ceremony, select the "Las Vegas PRIDE Wedding" festival ticket option.
A marriage license is required for legally binding marriages. To get a marriage license, complete the application process with the Clark County Marriage Licensing Office. For a legally binding marriage, BRING THE COMPLETED FORMS to the ceremony.
You are also welcome to join in the group ceremony for novelty purposes and vow renewals as well.
Please contact us with any questions!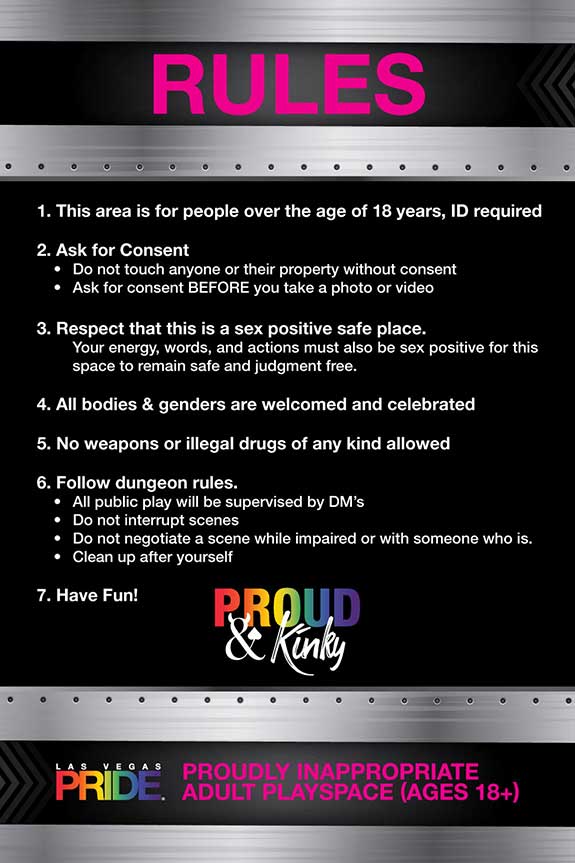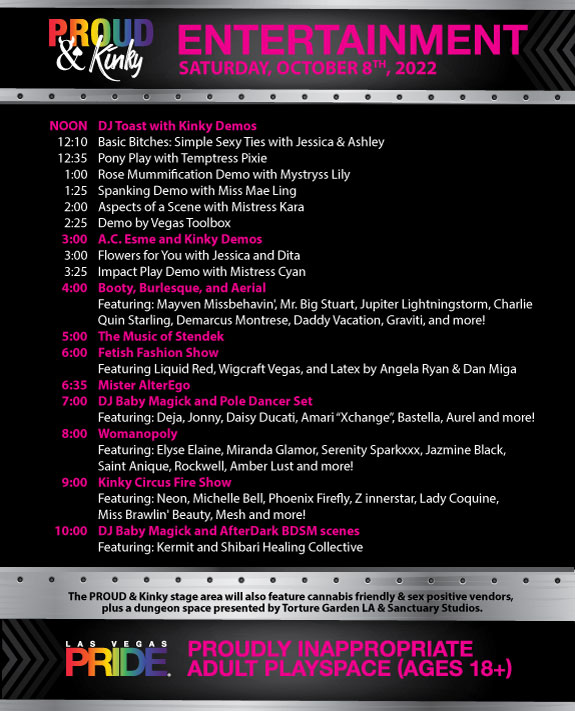 Located inside the Las Vegas PRIDE Festival, this is a private space for adults (18+) to explore kinks, fetishes, and alternative lifestyles.
Las Vegas PRIDE and The City of North Las Vegas, along with NLVMPD, private security, and emergency responders, plan and coordinate the annual Las Vegas PRIDE Festival with the highest standards for health and safety in mind. Pets are welcome at the Festival, but must be on fixed leashes (or in some form of container) at all times. Emergency response will be on-site and is provided by MedicWest/AMR. Traffic will be impacted surrounding Craig Ranch Park most notably during operation on 10/8/22. Access to the north west section of the park most notably in and around the amphitheater will be limited from 10/5/22-10/9/22.
For emergencies, please dial 9-1-1 immediately. For non-emergencies, please dial 3-1-1. To contact Las Vegas PRIDE, please email info@lasvegaspride.org, or dial 866-930-3336
The Las Vegas PRIDE Festival anticipates having the following available to attendees:

Monkey Pox Vaccines, HIV Testing, COVID Testing & Vaccinations