2011 Las Vegas PRIDE Royalty
Las Vegas PRIDE Adult Royalty Titles, which are earned, not competed for in a pageant, represent countless hours of volunteering, dedication, and hard work. Applicants interested in holding a title from Las Vegas PRIDE must demonstrate their dedication to the organization before being considered a qualified candidate.
Miss Las Vegas PRIDE 2011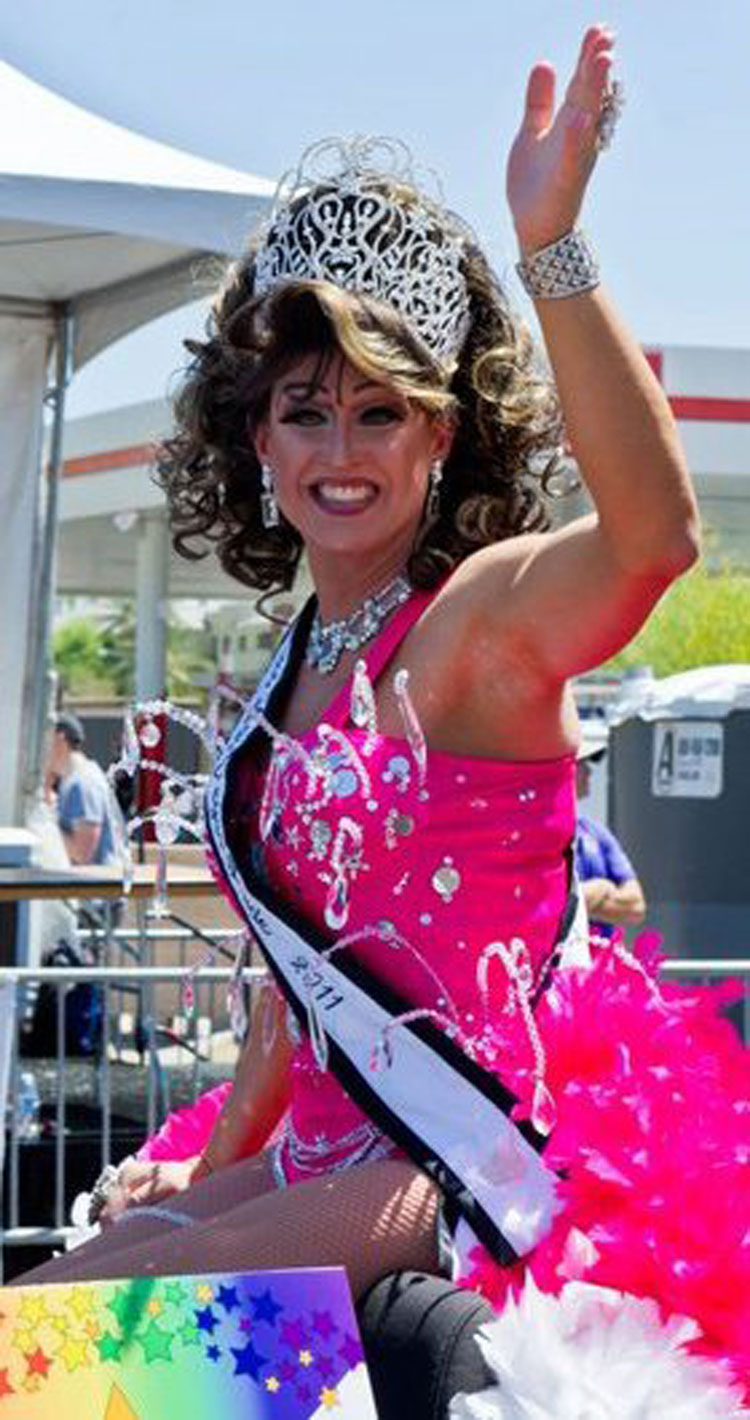 Diana Prince is the drag alter-ego of Jon Jones. Jon was born in Oklahoma City in 1975 to loving and adoring parents. He attended and graduated from a private, Christian school and was active in his church throughout his childhood. This upbringing led him to a Baptist college outside Oklahoma City to complete his degree in Elementary Education. He has also completed his Master's Degree in Elementary Education and is working on completing his Doctorate in Education Degree. During his first year in college, he met Matthew Cox and knew that he had found his soul mate. They will be celebrating their 16th anniversary together this April.
Jon moved to Las Vegas in 1998 with Matthew to accept a teaching position with the Clark County School District. In his 13 years of teaching, Jon has taught first, second, and third grades; and currently works as an elementary literacy specialist. In his spare time, he has been a volunteer for Las Vegas PRIDE for many years in many different capacities.
Diana Prince was born in November, 2009, for the Palm Springs Pride Parade. She began her performance career shortly after at Flex Lounge in Las Vegas, where she honed her drag look and attitude. She had the help and encouragement of several friends and fellow queens to get her started. Kenneth Blake, JewDi Vine, Diva Delafuente, Ernie Yuen, and Matthew Cox all played key roles in the creation of Diana Prince. Now, just over a year later, she is gratefully accepting the title of Miss Las Vegas PRIDE 2011.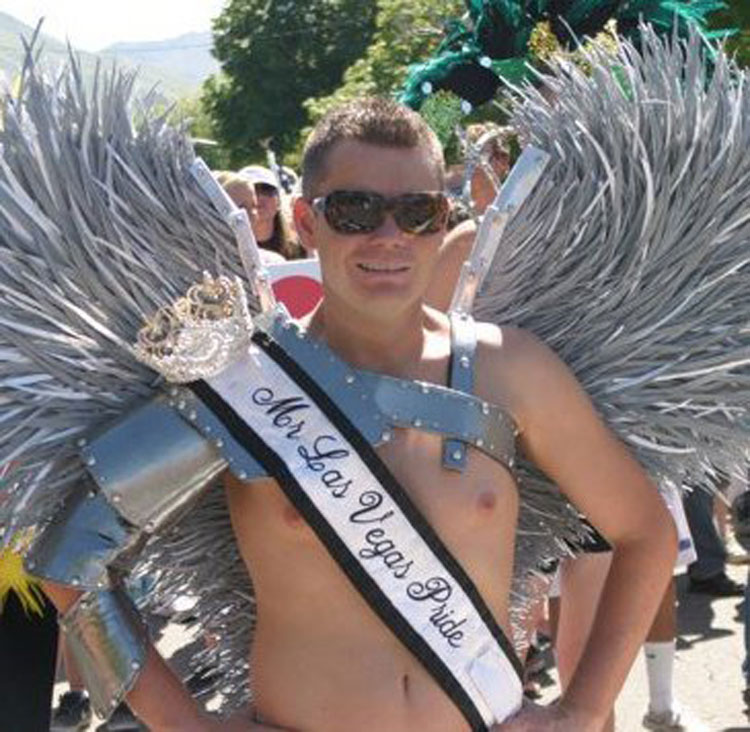 Born in 1980, KC was raised in Preston, Idaho; and, then graduated from Utah State University in 2007 with a major in Interior Design and a minor in Art. That same year, KC moved to Las Vegas to pursue his design profession. In 2010, KC was introduced to the Las Vegas PRIDE organization by Matthew Cox and Jon Jones. After helping build a number of costumes, KC started traveling as a "Proud Elvis" with Las Vegas PRIDE to represent the organization in Phoenix, Arizona. KC continued his support for Miss and Mr. Las Vegas Pride 2010 by joining the Parade Committee during which time he worked at the 2010 PRIDE Celebration, and continued traveling with Las Vegas PRIDE to Los Angeles, San Diego, and Palm Springs PRIDEs; AFAN's Black & White Party; HRC's Annual Las Vegas Gala; SNAPI Saturdays; and much more.
KC is also involved with the LVGA3 Softball League. KC enjoys being around the LGBT Community either on the softball field or during a non-profit fundraiser. As Mr. Las Vegas PRIDE, KC hopes to encourage community involvement and unity among the different LGBT groups in the Las Vegas community. KC is excited to spend 2011 representing the Las Vegas LGBT Community in out-of-state events, and other activities Las Vegas PRIDE has planned.
Las Vegas PRIDE 2011 Community Ally
Mya Lake Reyes, a resident of Las Vegas since 1970, is Director of Diversity Marketing for the Las Vegas Convention and Visitors Authority, where she is responsible for the marketing and development of domestic leisure and convention business to Las Vegas from emerging market travelers. Prior to joining the LVCVA, she held the position of Director of Multicultural Sales & Marketing at the MGM Grand Hotel. She is a board member of the International Gay & Lesbian Travel Association (IGLTA), Chairman of the International Association of Exhibits and Events (IAEE) Diversity Task Force, and one of only 13 certified LGBT Travel Specialists in the U.S. Reyes has also earned the designations of Certified Meeting Professional (CMP) and Certified Travel Associate (CTA), and founded the Las Vegas Diversity Network. She is active in the Las Vegas LGBT community and in 2008 was honored as "Friend of the Community" by the Gay and Lesbian Community Center of Southern Nevada. She was also named one of the 20 Most Influential People in the Las Vegas LGBT Community last year.