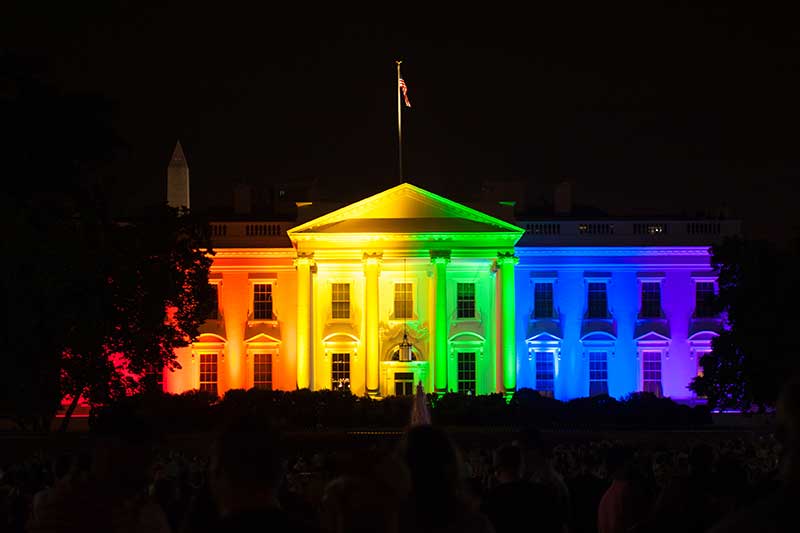 Did you know you have allies in the White House? Did you know that the Biden-Harris White House has briefings and discussions on equity, pay gaps, trans rights, LGBTQ+ rights, and gender policy daily? Neither did I, until I had the opportunity to attend a Zoom Call with the White House Public Engagement team to recap their first 100 days in office and share updates on these ongoing topics.
I had about an hour to join the call when I received the online invitation from our InterPRIDE network, and I really did not know what to expect from the call. But, I was excited to see what it was all about. Only about 200 people were on the call, and we were joined by several White House Directors and Senior Advisors. Hannah Bristol, the assistant to Cedric Richmond, Senior Director of the Office of Public Engagement, opened the call, sharing the Administration's sharp focus on these issues that are so close to home for our community.
Cedric reflected on President Biden's first 100-day address in which the President said, "To all transgender Americans watching at home, especially the young people. You're so brave. I want you to know your President has your back."
This speech from our Federal leaders shows a sharp focus on reflecting real Americans in policy and positions in the White House. It also comes at a time when trans rights are being threatened in many states, and trans lives are being lost in an ongoing epidemic of hate crimes. Trends that these teams in the White House are fighting against with support at all levels.
White House Senior Advisor on LGBTQ+ Issues, Reggie Greer, shared that the President has a whole government approach to the application and sweeping scope of these diversity, inclusion, and equity initiatives. We can see this policy changed at many levels and in large and small ways, including the reversal of a ban on transgender individuals serving in the military.
The Q&A session was brief but filled with impactful questions and input from those on the call from across the United States. Nevada Senator Pat Spearman spoke about the need for Federal dollars to support these initiatives and the historic and ongoing underservice of LGBTQ+ communities, especially those of color. Senior trans activists praised focuses on youth and a brighter future and spoke of the needs of the senior communities who have been long underserved and fought hard to open these doors. They were heard. This team works daily in the White House at all levels and in all branches of our government to make our world more visible, inclusive, and equitable.