From Business Club to Chamber of Commerce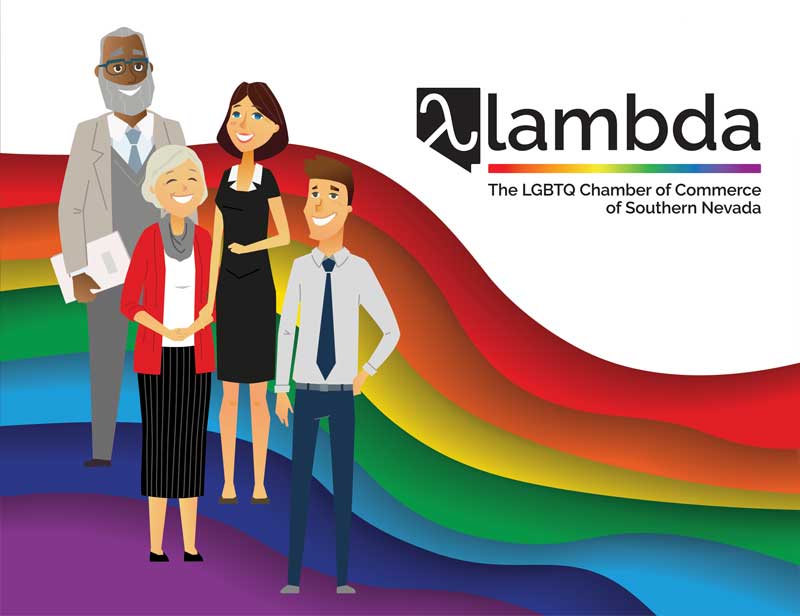 Lambda Business Association, the LGBTQ Chamber of Commerce of Southern Nevada, celebrates its 30th Anniversary this year. Lambda Business Club held its first meeting at Denny's on The Strip on August 20, 1991. Since then, Lambda has grown from a club to a 501c6 chamber of commerce.
Lambda's signature event is the second Wednesday of each month, featuring a variety of speakers, including local and state politicians, including Senators Harry Reid, Catherine Cortes Masto, Jacky Rosen, Representatives Dina Titus, Susie Lee, and State Senators David Parks and Pat Spearman.
During the statewide shutdown, Lambda continued its monthly lunches by pivoting to online lunches.
Lambda publishes an online and print directory. Traditionally distributed throughout Southern Nevada, the print directory returns in limited quantities this Spring. Lambda individual memberships are $100 per year. Small business memberships are $200 per year with additional sponsorship levels.
Many businesses and professionals have been adversely affected financially because of COVID, so all membership and sponsorship levels are available with monthly payments as low as $9 per month.
Visit lambdalv.com for more information.