Celebrating LGBTQ+ Spaces and Doubling Down on Diversity & Inclusion at MGM Resorts International
Triple digit temperatures are back, restrictions are easing and we are discovering a new normal for summer in Las Vegas. You know what that means? Pool season is back, and we know no one does pool parties like Sin City. Nothing says summer like the smell of coconut tanning oil, flip flops and barely-there swim attire. Summer in Sin City brings the return of Temptation Sundays.
"I am so excited to have the pool party return for 2021," said J.Son Dinant of Temptation Sunday. "We have all been through a tough year and while we still have safety precautions in place, I am looking forward to seeing everyone and safely returning to the party!"
This experience is officially the longest running gay pool party in town and creating a physical space for the LGBTQ+ community has never been more important. No one knows this better than MGM Resorts International who brought Temptation Sundays back to the Luxor north pool as a key part of their long-standing diversity and inclusion efforts.
We sat down with MGM Resorts International VP of National Diversity Relations Tony Gladney for a fireside chat about resilience and the future of diversity and inclusion as our community comes out of challenging times.
Can you give us a quick overview/timeline for the introduction of structured diversity and inclusion program at MGM Resorts International?
In 2000, MGM Resorts International established itself as an industry leader took the lead as one of the first companies in the gaming and hospitality industry to voluntarily adopt a formal diversity and inclusion initiative. This is a critical pillar of our company's enterprise-wide Social Impact and Sustainability philosophy, which also focuses on community investment and environmental sustainability as key elements. With the acquisition of Mirage Resorts, also in 2000, and MGM Grand Detroit in 2005, our employee base grew and with it, the diversity of our employees and our guests. We felt the need to reflect who represented and put in place the Diversity and Inclusion philosophy and legacy that you see today.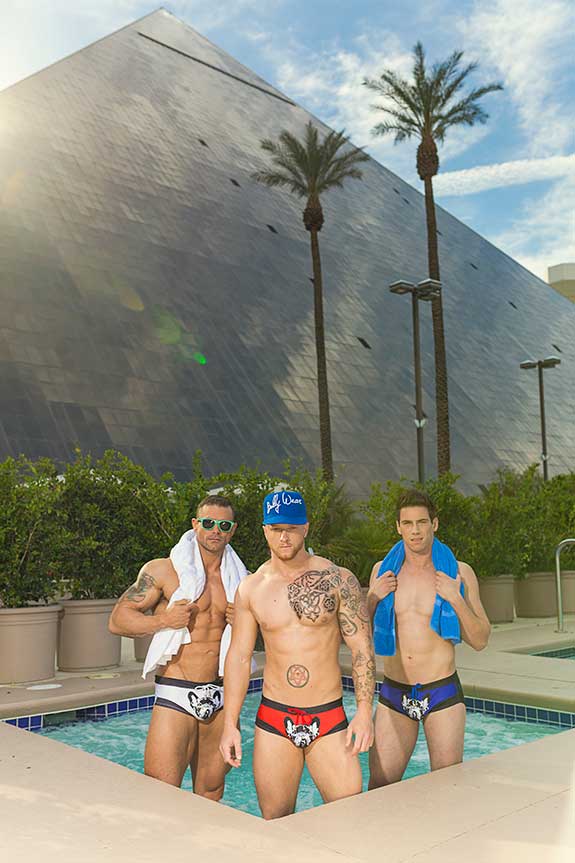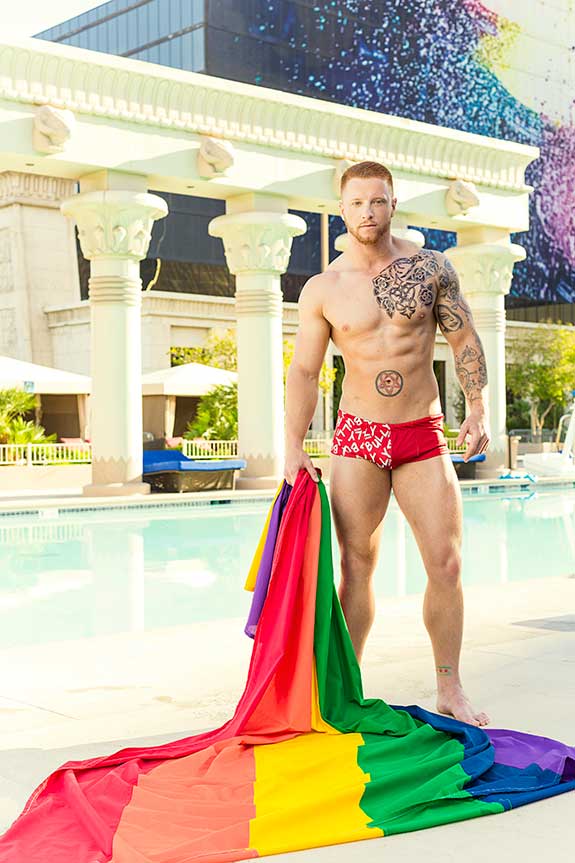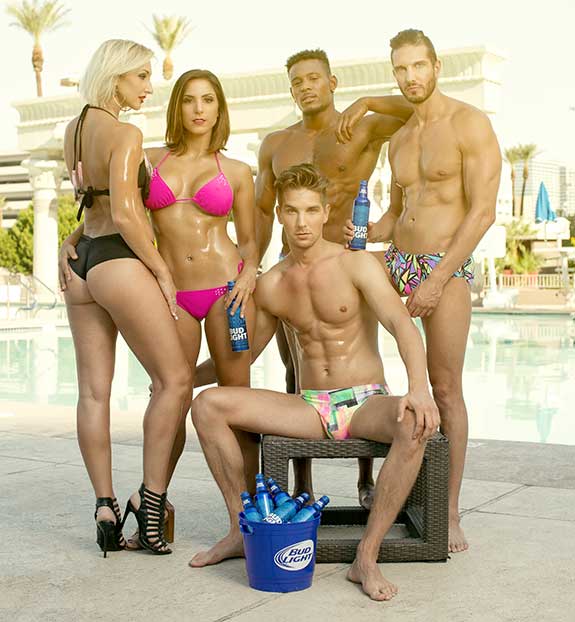 Can you explain the program and options for volunteerism for employees to donate their time in the community to benefit nonprofits monetarily?
As a company, we take seriously our responsibility within the communities in which we operate. We focus our commitment by giving generously to our neighbors and embodying our core value of embracing humanity every day. We are passionately committed to active engagement through volunteerism, community and civic engagement and philanthropic opportunities — from global commitments to meeting local area needs.
How has the history of partnership with Las Vegas PRIDE contributed to diversity and inclusion within MGM International?
MGM Resorts has been a partner and sponsor of Las Vegas Pride since its inception and a corporate sponsor of the Las Vegas Pride Parade since 2003. MGM Resort's Lion's Pride and other Employee Network Groups assist in the company's participation in the annual event. Las Vegas Pride assists in the commitment to the LGBTQ community and the partnership with diversity segment partners in Southern Nevada.
D&I initiatives are notoriously vulnerable in times of economic contraction, how did you navigate this during the onset of the COVID-19 pandemic last year?
MGM Resorts goal at the inception of the COVID-19 pandemic was to prioritize the safety of our employees and the future safety of our guests once we reopened. Our company did not waiver from our D & I commitment during this time. We communicated strongly with our diversity partners to monitor their challenges and shared our obstacles as well. From this interaction, we were able to recognize opportunities to assist in the foreseeable reopening of our industry as well as the focus of targeted resource needs for our diversity partners.
Why is it important to make a long-term investment in diversity and inclusion?
MGM continues to focus on short- and long-term priorities in D & I. We stay focused on the following: Diversity, Inclusion, Belonging and Equity. These MGM terms and definitions in our D & I commitment keep our company focus of being the preferred employer and destination of choice in Hospitality/Entertainment Industry.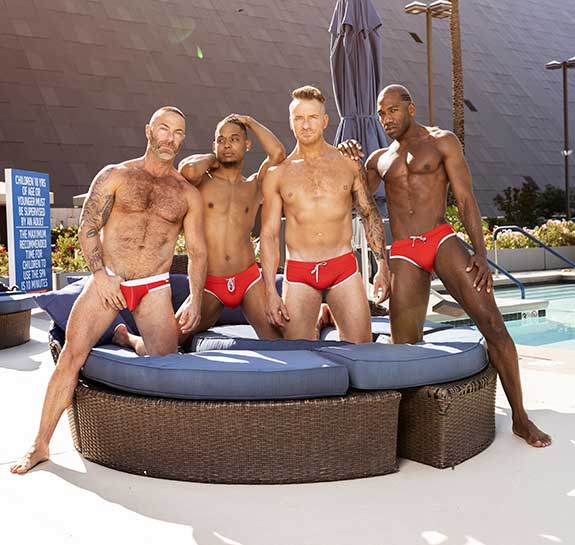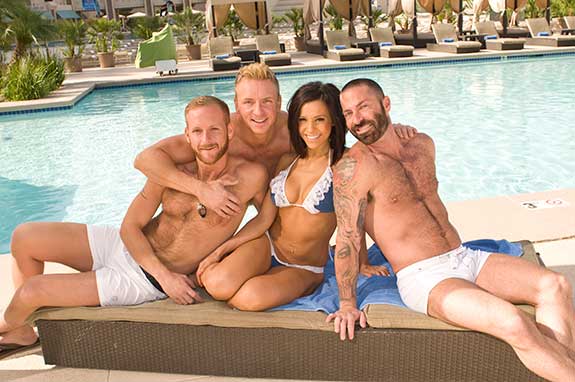 What has worked well in the past when it comes to the D&I initiatives as related to LGBTQ community? What makes you proud?
Since 2013, our Employee Network Groups have really made a difference in how we thread diversity and inclusion throughout our organization. Our Network Groups advocate social justice for all people and actions of senior leaders speak truth to this belief. The Lion's Pride Employee Network Group represent the LGBTQ+ affinity, which create the opportunity for employees to express themselves and influence positive change within the organization through education and awareness programs. There are currently chapters in Las Vegas and Detroit, with more than 150 active members. We are currently working on a nationalized Employee Network Group format for the future. This will allow all of our property employees to participate in this centralized space at once for a more collaborative business outcome.
What lessons have you learned over the years about authentic engagement with the LGBTQ community? And how will it impact future initiatives?
We've learned with all of our diversity and inclusion practices to be authentic and transparent when it comes to making space to understand one another. Whether it's a difference in religion, race, sexuality and all the rest, we try to instill value and respect within our culture at MGM Resorts. We genuinely come alongside our community partners, guests and employees to ensure their voices are heard and that also applies to the LGBTQ community. The world is constantly changing so having those honest relationships within the community allows us to be on the front end of those trends.
What does the immediate, mid-term and long-term future look like for D&I overall?
We continue to focus on what matters at MGM Resorts which includes embracing humanity and protecting the planet. From a D & I perspective we will continue focusing on Investing in people, Inclusive Culture, Business Engagement & Supplier Diversity, Marketplace Leadership & Community Relations.
How can we build on the momentum of the social justice movement that has gained traction in the last year to impact change in the long-term?
We need to keep having those tough conversations with one another, in a respectful way of course. Social injustice is nothing new but the way we respond to it has to change. It's not enough to just see it out in the world, we need to call it out and do everything we can to protect those who are affected by it. A lot of those changes take time and needs to happen in the voting booths, on a government level and within our communities. It can seem overwhelming but if we all start by being kind and listening to one another, we can make those much needed long term changes.