What does it mean to be Las Vegas PRIDE Royalty? The answer to that question has changed over time as both the organization and the role have evolved. Las Vegas PRIDE has records of past titleholders dating as far back as 1992, beginning with Mr. Las Vegas PRIDE 1992, Rob Schlegel and Miss Las Vegas PRIDE 1992, Alex Michaels (at the time, the title was Mr. /Miss Gay PRIDE). The program initially drew inspiration from the ball and pageant culture, holding a categorized competition and picking a winner to serve a term.
For a long run ending in 2005, Las Vegas PRIDE held a combined representative system with the Imperial Royal Sovereign Court of the Desert Empire (The Royal Court). The Royal Court conducted the pageant program, and the winners served their term as Mr. or Miss Las Vegas PRIDE.
In 2005, the title was officially changed, no longer featuring the word "Gay" to better reflect the evolving language used to describe our community. Las Vegas PRIDE also began to appoint their titleholders after implementing a system to select royalty based on volunteerism in place of pageantry. Since then, truly countless hours have been dedicated by volunteer titleholders of Las Vegas PRIDE.
In 2007, a partnership was formed with the Las Vegas Visitor and Convention Authority (LVCVA), and funds were allocated to promote Las Vegas at other Pride celebrations in the region. This group paved the way for many years of promotion and advertising programs with ongoing sponsorship from the LVCVA. Reigning titleholders traveled to other Pride events, walked in parades, and represented Las Vegas PRIDE and the community.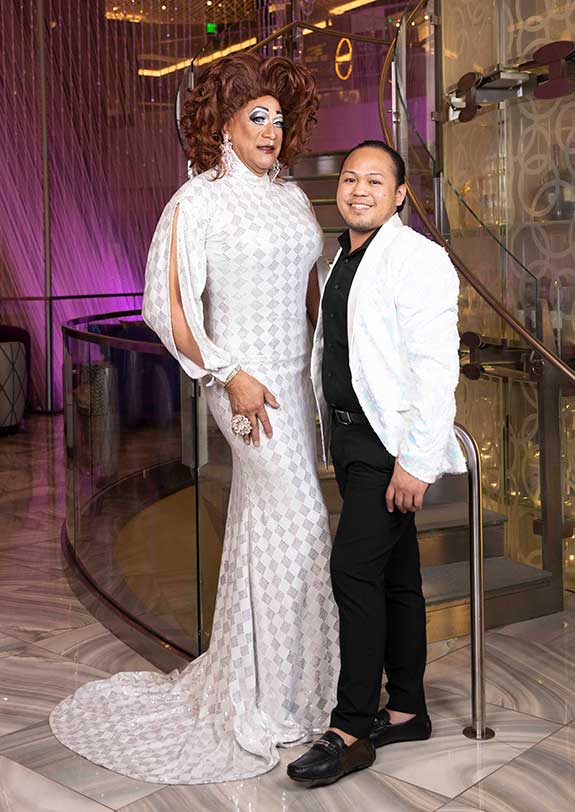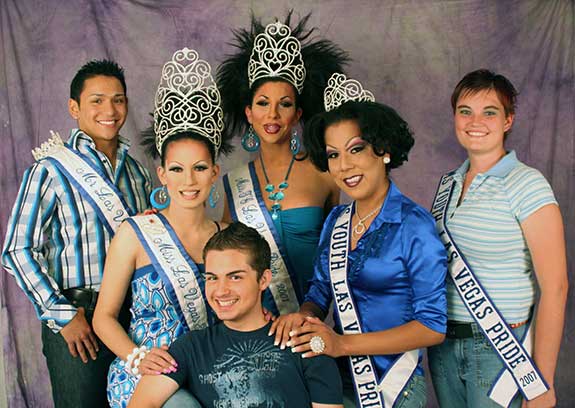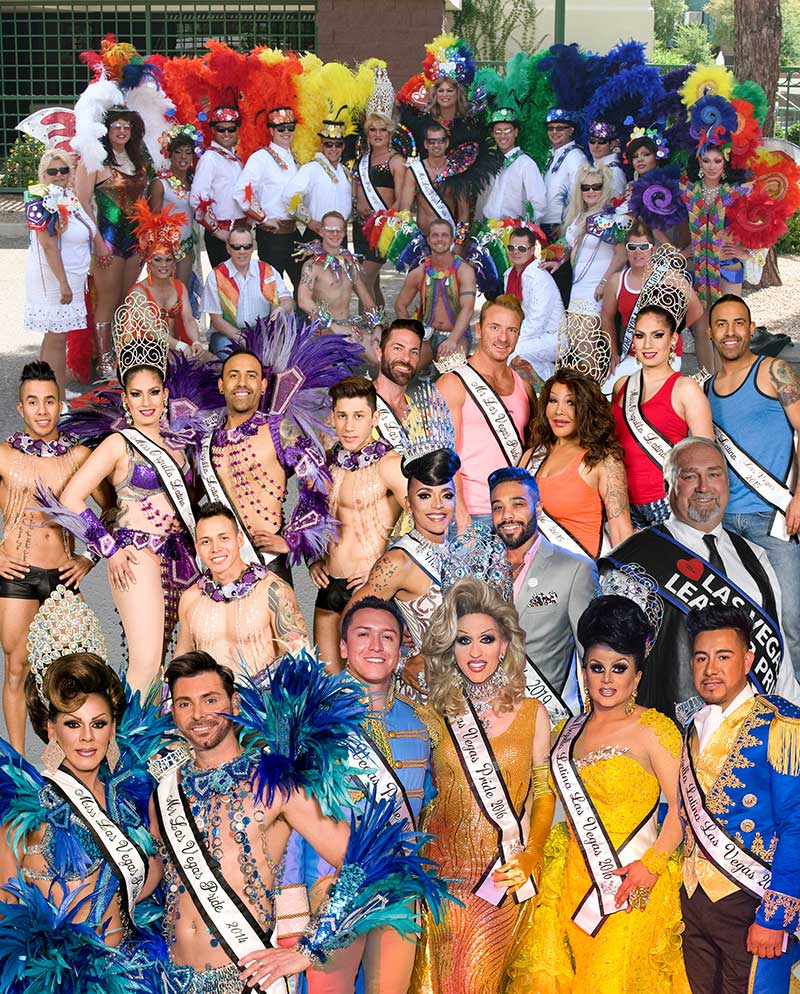 What does Mr. or Miss Las Vegas PRIDE do today? Today, we are rebooting our in-person events, and Las Vegas PRIDE Family BINGO is back. Titleholders help with BINGO and perform to help raise funds for the organization. They attend workshops and board meetings to help plan for the annual parade and festival, ongoing events, and other opportunities to market, advertise, and contribute to the community. When travel and other Pride celebrations are back in full swing, titleholders will travel and do photo ops, collect emails, and invite people to visit us at Las Vegas PRIDE!
How does someone get involved with Las Vegas PRIDE Royalty? If you, or someone you know, are interested in being Mr. or Miss (or a title that fits better of your choosing, there are no rigid rules for serving a title), please feel free to connect with us by emailing prideboard@lasvegaspride.org, or connect with a titleholder or board member at an upcoming event!