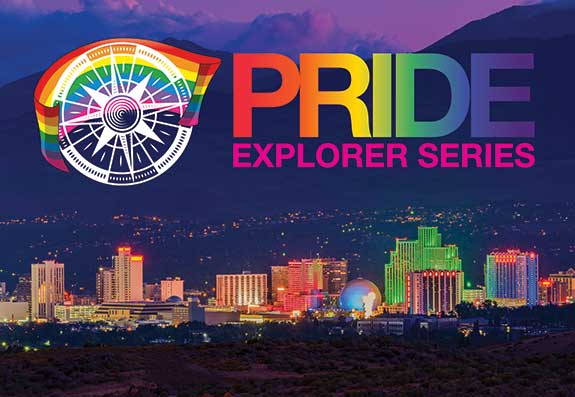 The 8th annual Northern Nevada Pride Festival and CommUNITY Parade are planned for Saturday, July 24, 2021, in Downtown Reno. The event will be presented by and benefits the local non-profit organization Our Center, Northern Nevada's only LGBTQ community center located in Reno.
The mission of Northern Nevada Pride is to empower all members of their fun-loving community. They plan to bring together the LGBTQ community, allies, and businesses to promote diversity, celebrate our culture, remember our history, and advocate for our future.
There will be safety precautions in place for both the festival and parade, including mandatory masks, requested social distancing, and limited overall capacity for the festival and parade. But it still sounds like a great big rainbow party to be had. And FYI, Reno is a 7-hour drive from Las Vegas or just over an hour flight. Plan your trip!
8th Annual Northern Nevada Pride
Saturday, July 24, 2021
Downtown Reno, NV
CommUNITY Pride Parade 10 am
Pride Festival 11am – 5pm
NorthernNevadaPride.org