Henderson Equality Center Grand Re-Opening & Pride Fest
On June 6, the Henderson Equality Center will celebrate with a Grand Re-Opening. The Grand Opening took place on National Coming Out Day in 2020 (under strict COVID-19 guidelines including social distancing, masks, etc.) Local and Federal politicians were part of the festivities and Governor Sisolak officially recognized National Coming Out Day as part of the festivities. As cases have leveled/dropped off, the Henderson Equality Center (HEC) is hosting a Grand Re-Opening so that those who were not able to attend in 2020 have an opportunity to come out and celebrate.
There have been significant changes since October of 2020. HEC, in partnership with Anthem, has opened a new area for Job Readiness training. The room is also used for CPR training, Rapid HIV testing training, a Reiki Circle twice each month, and other training events.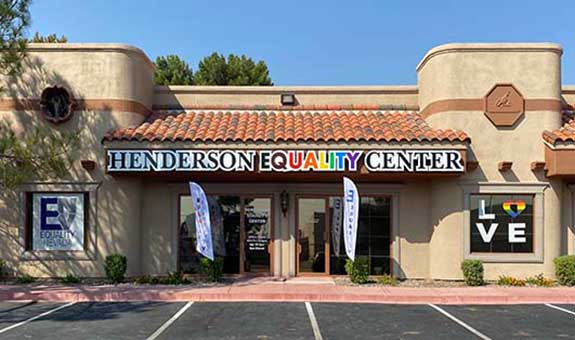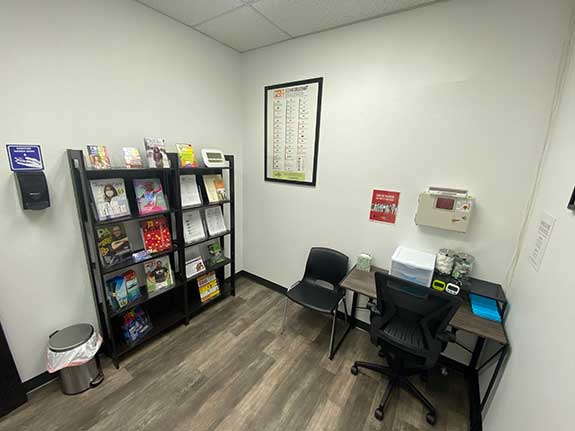 The HEC has expanded to offer Henderson's first built out a Rapid HIV Test Center. Many of the Board of Directors and members of the Center have attended a two-day HIV Test training session. They expect the testing center to be up and running by summertime.
You will have the opportunity to tour not only the Henderson Equality Center facility but also the Anthem Job Readiness Training Room and the Rapid HIV Testing Center facility. There will be vendors, including food trucks, at the Grand Re-Opening. Whether you attended or missed the one in October, we hope you will come out and celebrate this very active and much needed Equality Center on June 6th.
The June 6th event will be hosted by Tyler FoXx and will feature Las Vegas PRIDE Royalty, the Imperial Royal Sovereign Court of the Desert Empire. There will be a presentation of the Who's Who Awards to showcase all the people that have made the new LGBTQ Center in Henderson what it is today, guest speakers from Senators, Congress Men and Women, several vendors, food vendors, kid's area, free vaccination shots by Immunized Nevada, AHF will provide free Rapid HIV testing, and a special performance by American singer, songwriter, multi-instrumentalist, and entrepreneur, and 17 number one Billboard Hits, Kristine W!