The Huntridge Family Clinic
A Conversation with Founder, John (Rob) Phoenix, APRN, FNP-C
The disparities in health care outcomes for LGBTQ+ individuals are well documented. Despite measured optimism for healthcare reform, LGBTQ+ patients still experience stigma and discrimination at alarming rates. We sat down with Huntridge Family Clinic Founder Rob Phoenix, APRN, FNP-C to discuss the critical healthcare concerns facing our community.
What kind of health services does The Huntridge Family Clinic Offer?
The Mission of the Huntridge Family Clinic is to provide individualized high-quality care and compassionate care, regardless of gender, race, religion, sexual orientation or sexual identification. We seek to transform access to care by providing exceptional healthcare for the LGBTQ and Allied communities. We are the largest LGBTQ focused medical clinic in Southern Nevada.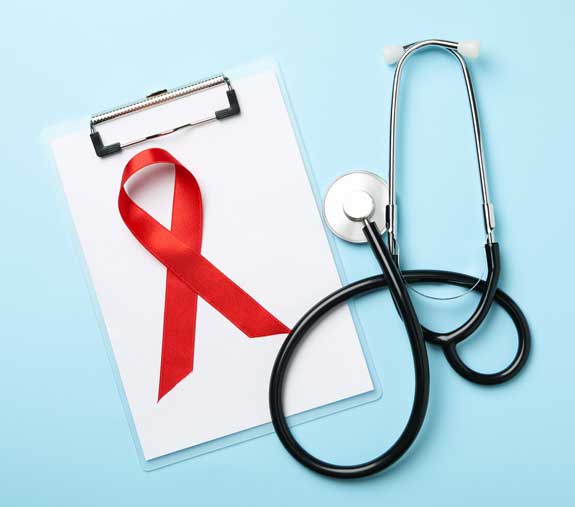 Can you tell us about your background and what led you to start the clinic?
I am a family nurse practitioner whose practice focuses on HIV prevention, HIV treatment, Transgender health care, and primary care. Our clinic is the largest provider of Pre-Exposure Prophylaxis Prevention (PrEP) in Southern Nevada. I was selected to represent Nevada as the Ambassador to the CDC Act Against AIDS campaign and was a 2018 Southern Nevada Health District Pubic Health Hero.
Can you provide a brief overview of the HIV landscape as it stands today?
We still have about 40,000 new HIV infections every year in the United States and our communities of color are still disproportionately impacted. Black MSM have a 1 in 2 lifetime risk of HIV acquisition. Latino MSM 1:5, Caucasian MSM 1:11 and women of color are also disproportionately impacted.
At the state level, HIV is still criminalized in Nevada. But we're working through legislative issue now. Clark County Nevada is #5 for new HIV infections in the United States. And the county is one of 48 counties in the nation that comprise over half of all new HIV infections. In Nevada 1 in 5 people are unaware of their HIV status, compared to the national average of 1 in 7.
HIV prevention is still greatly under-utilized. Over 1 Million people nationwide are eligible to receive medication, but fewer than 300,000 of them are on meds. There are currently two medications approved for the prevention of HIV. One of which went to a generic formulation in 2020 (Truvada). Before that we had great coverage for patients thru insurance and patient assistance programs that basically got patients on meds for $0.
Unfortunately, insurance companies continue to put up barriers such as co-pays, tiers formulary restrictions most people are no longer able to afford the HIV prevention meds.
What are national, state and local government agencies doing well to support LGBTQ+ health outcomes?
Nevada Medicaid covers all HIV medications as well as HIV prevention medications. The Ryan White program is a federal program for people living with HIV that helps keep people access care. Clark County has outlined a plan and received funding to End HIV in Nevada. We work collaboratively on programs such as Rapid stART which gets people into care and access to testing.
What could improve?
We need to keep working to remove barriers to care. For example, is providers like us cannot test for HIV outside the clinic due to State of Nevada lab restrictions. But, if clinicians could get into the community and do what are called "dirt level" interventions, we'd make tremendous advancements.
We need to decriminalize HIV. Legislation lags far behind science.