Sum of Us
Virtual Festival Returns
By Las Vegas PRIDE Magazine Staff
The Leading Wellness Community for Womxn, Trans, and Gender Non-Conforming Folx will hold its second annual virtual festival April 9-11 at their custom campground on the novel virtual event platform Remo.
Building on the 2020 inaugural Sum of Us virtual festival's success, the donation-only event will feature workshops, panels, community, and connection opportunities. Remo offers an immersive virtual event space unlike any other. The platform empowers people to communicate, connect, and collaborate just like they would in real life and makes virtual events ASL accessible.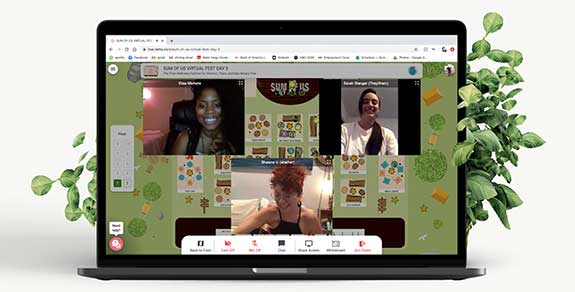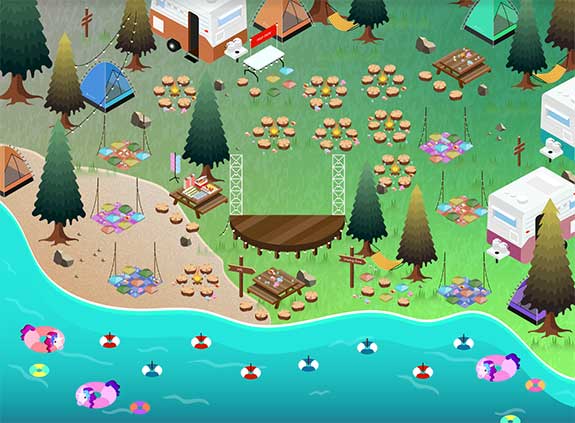 Participants will be able to click to navigate the campground and meet new friends in real-time easily, and those who chose to donate will be eligible for prizes. More than 250 people are expected to log-on for a wellness experience made just for them.
The 2021 festival features an all-new lineup of panels, workshops, and discussions: Friend Finder Scavenger Hunt, Decolonization and Advocacy Panel, Trans Celebration Swim, Conscious Relationships, Hypnosis, Karaoke, and Performers.
Attendees described the inaugural virtual festival weekend as life-changing, lifesaving, and a place they never knew existed filled with love, joy, and hope.
"We started as a wellness festival but have truly been forming a conscious, educated, and empowered community," said Founder, Madison Eker. "I walked away from our last virtual festival with an overwhelming feeling of gratitude."
She looks forward to another weekend full of exploration and seeing the Sum of Us founding principles personified in the newly formed community.
"This community is the reason that Sum of Us exists," she said. "The facilitators, ASL interpreters, panelists, performers, hosts, videographers, photographers, safety monitors, and volunteers are the backbone of this movement."
"I left the weekend emotional, filled with hope, new lifelong friends, and excitement about a space for US where radical self-love and self-discovery truly exists."
Learn more at sumofusfest.com/virtual-fest.