Day of Silence
By Chris Davin, Executive Director, Henderson Equality Center
On April 23, hundreds of thousands of students nationwide will stay silent to bring attention to anti-lesbian, gay, bisexual, and transgender (LGBT) name-calling, bullying, and harassment in their schools as part of the Day of Silence. This day was started by GLSEN, a National Organization that works on bringing LGBTQ youth to the forefront.
The annual event has become the largest single student-led action focused on creating safer schools for all, and since it first started in 1996, it has had a positive impact on the lives of innumerable LGBTQ youth. We need motivated educators, students, and administrators to come together to take action by choosing silence and then breaking the silence to advocate for visibility and affirmation of LGBTQ people.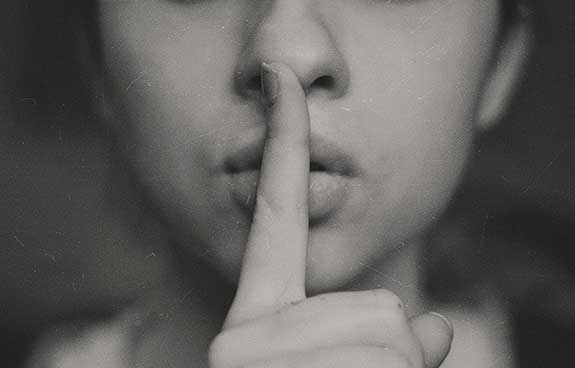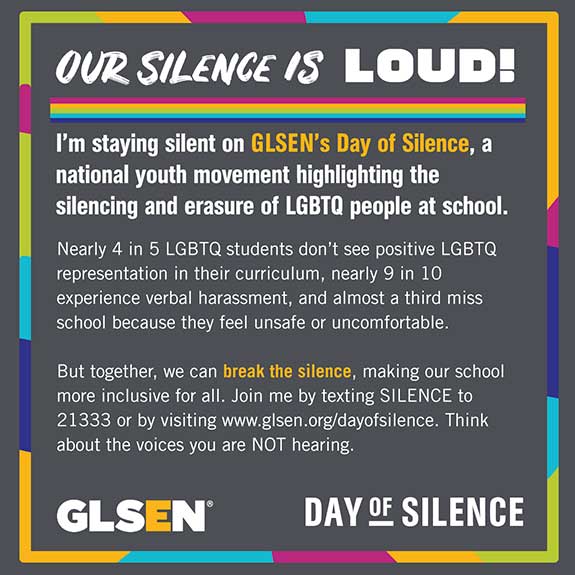 Every April, students go through the school day without speaking, ending the day with Breaking the Silence rallies and events to share their experiences during the protest and bring attention to ways their schools and communities can become more inclusive.
The quarantine has required organizers to rapidly shift their plans this year. Instead of a couple of hours of 'silence' when they come home, they feel this 24 hours a day. We have to fight for them, advocate so we can one day live in a nation where more than just 20 states offer non-discrimination protections for LGBTQ+ people.
There are many ways for educators to support students on the Day of Silence. The Gay, Lesbian, and Straight Education Network (GLSEN) has created a resource that gives you background information about the Day of Silence, suggestions and tips for supporting students' Day of Silence efforts, and links to additional resources for supporting LGBT students in school. You can download The Educators' Guide to the Day of Silence at www.glsen.org/educator.
Another way to support students' Day of Silence efforts is to inform other students about the Day of Silence, its purpose, and some activities students in the school may be participating in. This will help create a safer space within the school for students participating in the Day of Silence. Register at glsen.org/day-of-silence to get the latest updates on Day of Silence resources.