Dr. Christina Madison is
Optimistic About the Future
The well-regarded pharmacist discusses COVID-19 vaccination efforts in Nevada.
On January 31, 2020, the World Health Organization (WHO) declared COVID-19 a global health emergency. Just a week prior, the Centers for Disease Control (CDC) announced that it had identified the first COVID-19 case in the US. Although the WHO was reporting 200+ deaths and 9,800+ cases worldwide, it would be another two months before former US President Trump recognized the COVID-19 pandemic as a national emergency and released federal funding to fight the spread of the disease.
The pandemic continues to wreak havoc on society over a year later. At the time of this publication, there were over 1.9 million deaths and 89 million cases worldwide. In Nevada, the surge continues with 3,409 deaths and 244,166 cases, marking a grim start to the new year.
The US Food and Drug Administration issued emergency authorization for two COVID-19 vaccines in December 2020 that have shown high degrees of efficacy. The Pfizer/BioNTech and Moderna vaccine are both approximately 95% effective at reducing the risk of getting sick from COVID-19.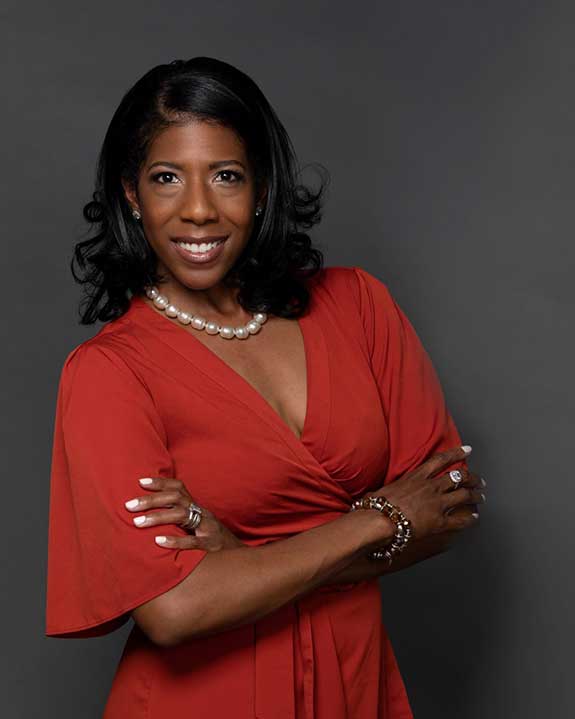 Photograph of Christina Madison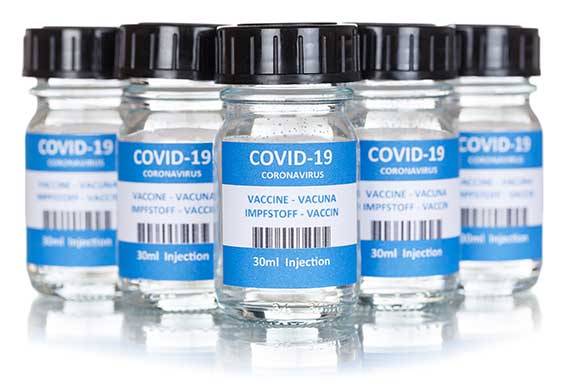 It remains to be seen whether the vaccines will prevent asymptomatic infection, if people can transmit the virus if they become infected and do not show symptoms. Both vaccines require two shots and weeks between doses. The Southern Nevada Health District developed a tiered prioritization structure to help manage the state's limited supply of vaccines.
PRIDE Magazine caught up with infectious disease and immunization expert Dr. Christina Madison to gain a deeper understanding of the state's vaccination program and process. The Associate Professor of Pharmacy Practice at Roseman University of Health Sciences and CEO of The Public Health Pharmacist gave her perspective on administering the vaccine.
This is an edited and condensed version of our conversation.
What is a vaccine POD?
A system called the National Incident Management System was developed around the 1980s in response to wildfires. It later became the standard for how government agencies handle mass vaccinations, casualties, or disaster exercises.* The term POD stands for "point of distribution." I've participated in PODs with the Nevada Health District for a decade. But things are different for COVID-19 because there are parameters for things such as social distancing.
How are people responding to getting the vaccine?
There is a wide range of reactions. The first person I immunized was crying and said, "These are happy tears, I swear." On the other end of the spectrum, another woman was extremely hesitant and made it very clear that she was only doing it because she works in a medical center that requires it. Everyone who I personally immunized and spoke to understood the gravity of what they were participating in; so, most people were very thankful. This is what we need to do to really help us get out of the pandemic.
How is administering the COVID-19 vaccine different?
For our typical vaccination, you can use part of it, put it back in the refrigerator, and use the dose later. For the COVID vaccine, once you take it out of the refrigerator, you have to take many steps before you can use it, and you have to use it within six hours. We cannot take it out and not have people to give it to, or we will waste the doses. I think that is what people do not realize – the reason why we are not going so fast is because we cannot waste vaccines. This is precious inventory. This is lifesaving, and we don't want to take a vaccine out and not have anyone to give it to.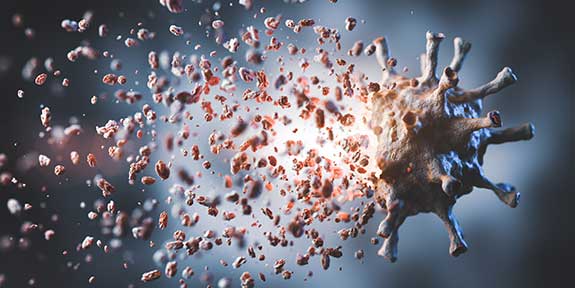 "I look at the vaccine as hope."
There's a lot of misinformation and fear about the vaccine. Why should someone get the vaccine?
For me, I look at the vaccine as hope. Hope for a future when we won't have to wear masks or be separated without connection to people because we have to keep a physical distance. But it's also about protecting the health of our communities.
I've spoken to a lot of people who have lost a loved one during the pandemic. If they could have taken a vaccine six months ago to prevent that person from dying, I think they would have.
What did you learn from your experience working during the H1N1 pandemic that you are applying now to COVID-19?
We can do this. We have done this before. We have done mass vaccination campaigns that have vaccinated 80% of our community.
So, I'm hopeful that the incoming administration will prioritize organization and implementation processes that will help us achieve better outcomes. I don't think it is too late.
What do you think about Nevada's response to the pandemic?
I was impressed by the way the PODs were conducted during the first week. We vaccinated 600 people in four hours. From the appointment time, to the duration each person must be in observation. All of those little details were managed well. When additional community partners come online who can operate a POD, it really will accelerate how many people are being immunized.
What questions do you feel are not being asked or considered when it comes to COVID-19?
It would be easier if we had a coordinated effort and a clear vision for how that effort will be backed financially.
I don't currently see any subgroups being disenfranchised because we are tackling the Tier 1 group. But it will be important to be mindful of populations such as people of color and the LGBT community because they often suffer from homelessness and challenges with mental health. We must find a way to get the vaccine to them. There has been discussion about using what we call strike teams for patient populations that are hard to reach and don't have reliable transportation to access care.
What are you doing to stay healthy during the pandemic?
I have been very cautious, and I do not dine indoors. Studies have shown that indoor dining and bars are high-risk areas for infection. I will dine outdoors, and many places have heaters now. But I can't tell you the last time I dined inside.
How have you changed from when you started as a pharmacist?
My love for public health has grown. I've always had this desire to help others, especially vulnerable populations. I've spent a decade working for the health department, advocating for public health, and helping the public understand why we need it.
Public health isn't just vaccination – it's clean water, clean air, it's streets that are paved so that you don't have a car accident, it's sidewalks so that people can access public transportation, so they don't get hit by a car, disaster preparedness… it's so many things.
If I wanted to volunteer and help, where should I start?
You can sign up through Battle Born Medical Corps. You can be a non-medical or medical person, and you would tell them where you live and where you're willing to be a volunteer.
* The United States Department of Homeland Security established The National Incident Management System (NIMS) in 2004. In Riverside, California, the United States Forest Service Forest Fire Laboratory developed the Incident Command System (ICS) in the 1970s in response to a series of catastrophic fires in California and integrated ICS into NIMS in 2004.