The Southern Nevada Association of PRIDE, Inc. hosts and participates in numerous events every year.  The following are some of the upcoming events to watch for.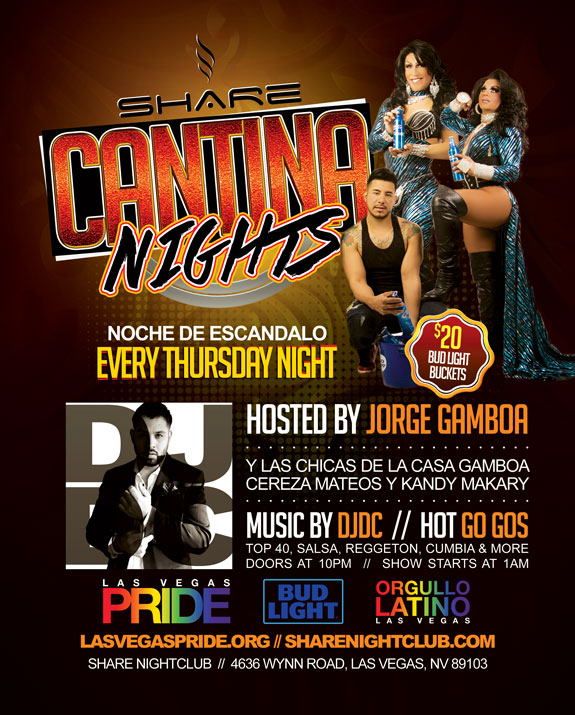 Location: SHARE Nightclub
Date: Every Thursday Night
Time: 10pm
Additional Information:
Join us for Cantina Nights Noche de Escandalo at SHARE Nightclub every Thursday!  Hosted by Jorge Gamboa and Las Chicas de la Casa Gamboa: Cereza Mateos and Kandy Makary.  Music by DJDC (Top 40, Salsa, Reggeton, Cumbia & More).  Doors open at 10pm, show begins at 1am.  Watch for hot GoGos and $20 Bud Light buckets!
Hanky Panky Underwear Night at Charlie's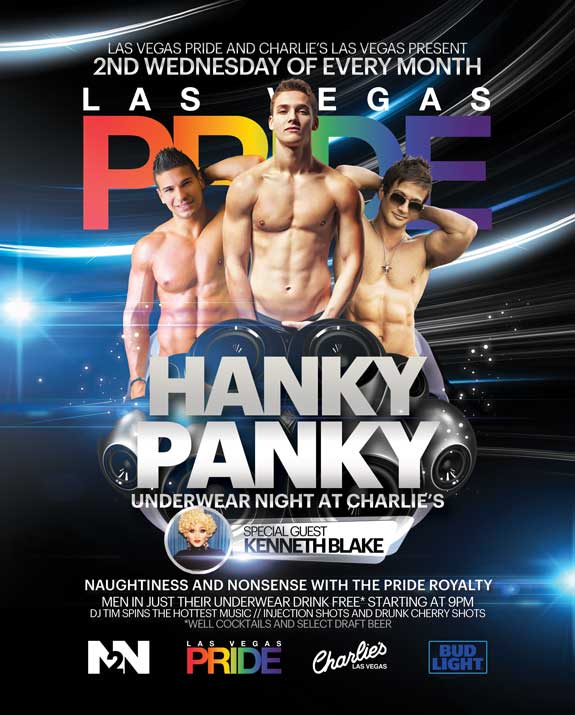 Location: Charlie's Las Vegas (Visit Website)
Date: Second Wednesday of every month
Time: Party starts at 9pm // Show starts at 10pm
Additional Information:
Join Las Vegas PRIDE at Charlie's Las Vegas for Hanky Panky Underwear Night where men in just their underwear drink free well cocktails and select draft beer.  DJ Tim spins the hottest music throughout the night.
We would like to invite you to take a new survey about your opinions and preferences, from an LGBT perspective.
There's power in our Pride! Participating in this study helps open doors-and minds-around the world, and influences positive changes for our community. Previous surveys have yielded 45,000 respondents from 150 countries! You may have seen Community Marketing & Insights quoted in the New York Times, USA Today, Wall Street Journal, etc.
Click here to start the survey, or paste the following into your browser:
http://survey.communitymarketinginc.com/se.ashx?s=359D342B515CFBDF&CMID=211
It should take 10-12 minutes to complete.
Everyone who completes the survey by May 31, 2016 may opt to be entered into a drawing to win one of twenty US $50 cash prizes, or if you win, you can designate a charity to receive the $50.
Las Vegas PRIDE Family Space Wars Bingo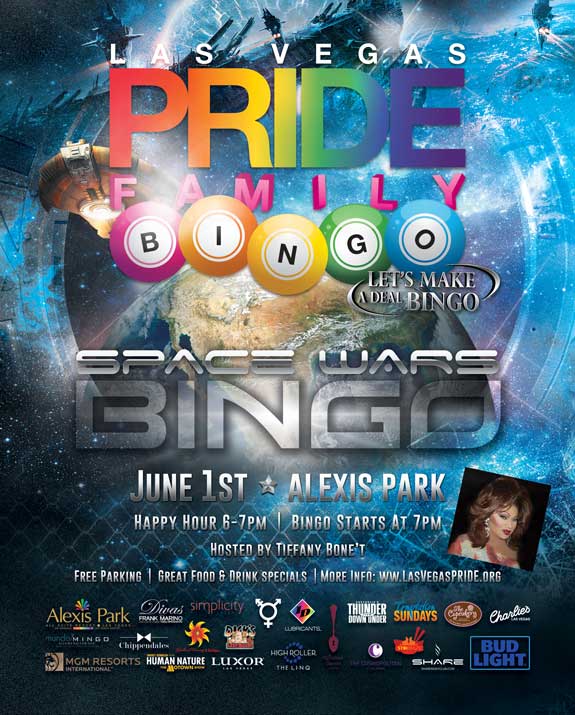 Location: Alexis Park All-Suite Resort
Date: June 1, 2016
Time: 6pm Happy Hour // Bingo begins promptly at 7pm
Additional Information:
For more information about Las Vegas PRIDE Family Rainbow Bingo, please visit the event page.
Las Vegas PRIDE Party Poolside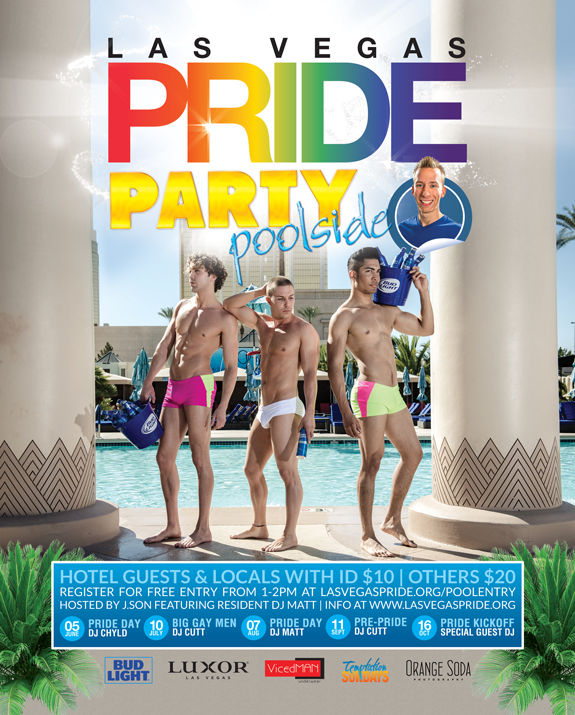 Location: Luxor Las Vegas
Date: June 5, 2016
Time: 1-7PM
FREE Entry 1-2pm: Register via RSVP at lasvegaspride.org/poolentry
Admission: Hotel Guests, Locals & Military ID – $10 // All others $20
Additional Information:
Join Las Vegas PRIDE at Luxor Las Vegas for a special PRIDE edition of Temptation Sundays with host J.Son of nakedboynews.com and DJ Chyld.
The Beat Goes On presented by the Las Vegas Men's Chorus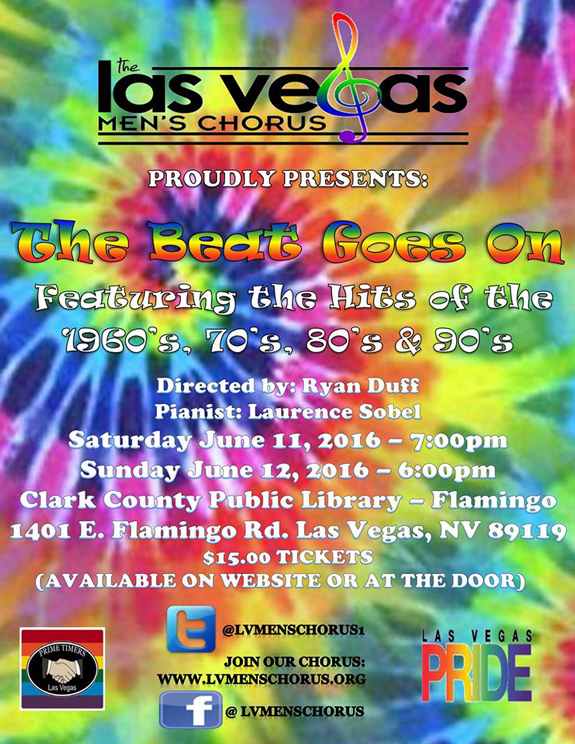 Location: Clark County Public Library – Flamingo
Date: June 11, 2016 at 7pm & June 12, 2016 at 6pm
Admission: $15 (Available Online & at the door)
Additional Information:
For more information about this event, or to buy tickets, please visit: www.lvmenschorus.org
30th Annual Ribbon of Life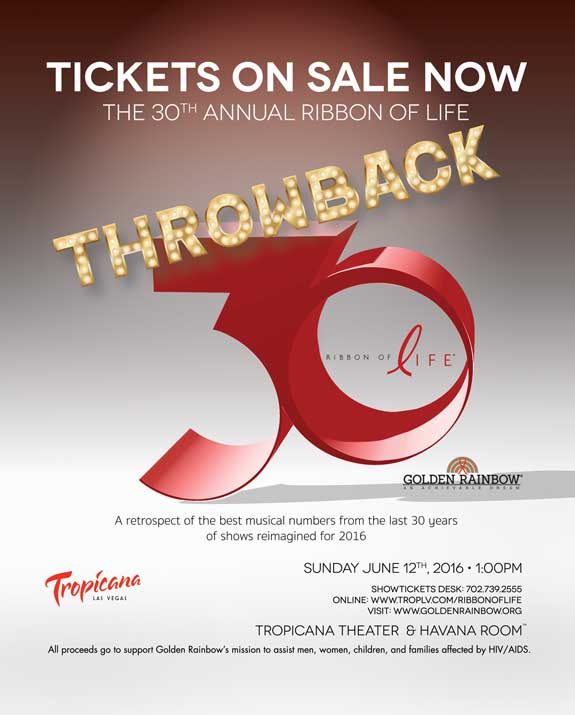 Las Vegas PRIDE OUTside Hike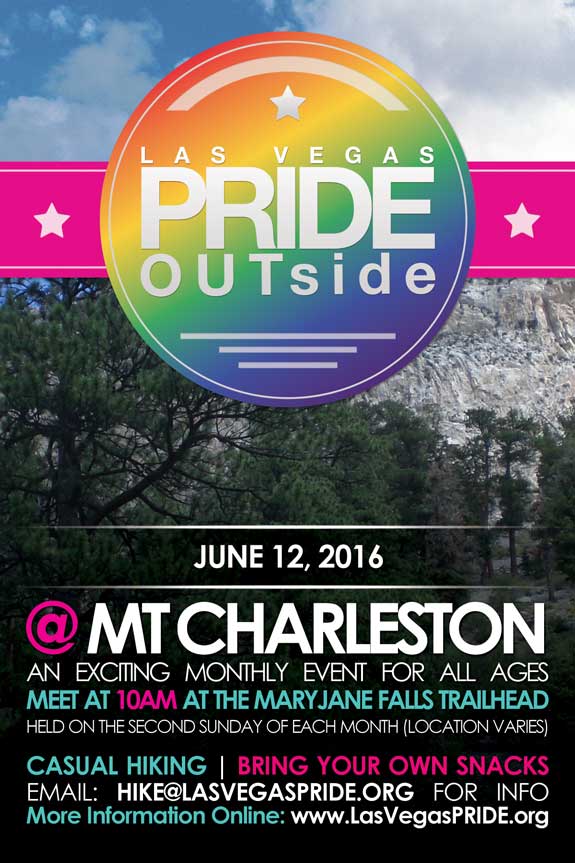 Location: Mary Jane Falls
Date: June 12, 2016
Time: Meet at the trail head at 10AM
Additional Information:
Las Vegas PRIDE is excited to present this monthly event for all ages! With PRIDE OUTside, we invite you to join us each month as we meet in the great outdoors for fun activities.  Make sure to plan to arrive before 10:15 AM as we will depart on our adventure at that time.  For directions and additional information about this and other PRIDE OUTside hikes, please visit the PRIDE OUTside Event Page.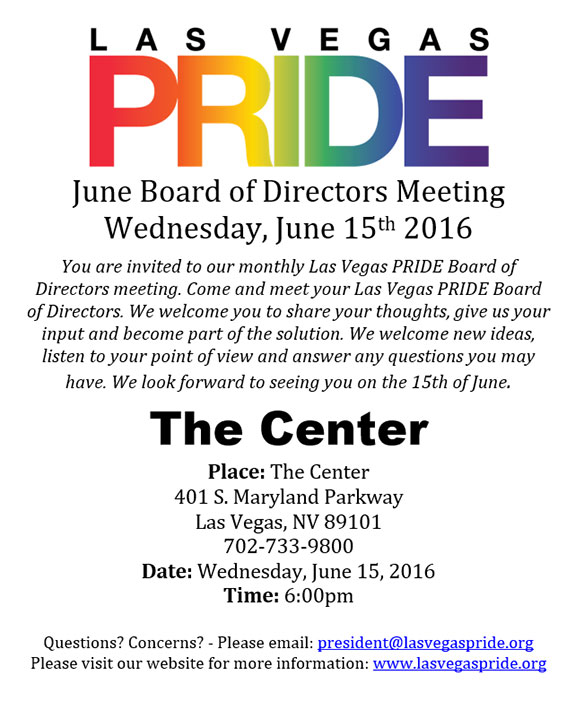 Location: The Center
Date: June 15, 2016
Time: 6pm
Additional Information:
The monthly, public, Las Vegas PRIDE Board of Director's meeting at The Center.