2018 PRIDE Festival Entertainment
Listed below are some of the currently announced entertainers scheduled to provide entertainment at the Las Vegas PRIDE Festival. Entertainers please note that the 2018 PRIDE Festival Lineup is closed.  We are accepting bids and proposals for the 2019 PRIDE Festival. Interested entertainers should submit their proposal to entertainment@lasvegaspride.org
Every year the Las Vegas PRIDE Festival brings in an eclectic mix of talent to entertain the masses, and 2018 will be no exception (Please note: Exact appearance times are not available, however, headlining performances are expected to begin around 6pm nightly).  On with the entertainment!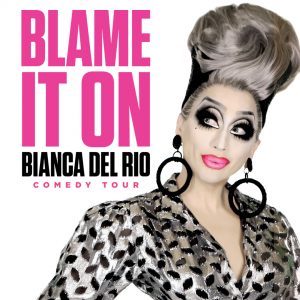 Performing Thursday, October 18, 2018 | 9pm
(Zumanity Theater, New York New York Hotel & Casino)
Bianca Del Rio is the season six reigning winner of Logo TV's hit series RuPaul's Drag Race. In December 2014, she received the Best New Television Personality award from NewNowNext. Global accolades along with a Live Nation comedy tour brought the beloved New Orleans entertainer once known as Roy Haylock into the scrutinizing public eye. Gigs throughout the world, a commercial debut for Starbucks, critical acclaim by The New York Times, even an interview on the late Joan Rivers' popular show In Bed with Joan, followed. Years of dedication and hard work paid off for this controversial comedian and drag queen.
A self-proclaimed "clown in a dress" with a raw and racy edge, Bianca Del Rio is a costume designer and theatrical performer, as well as the familiar wisecracking artist that emerged on the New Orleans nightclub circuit in 1996 and garnered awards. Long before her success on RuPaul's Drag Race, she appeared on MTV, A&E, and the Travel Channel. A staple at gay Mardi Gras events and private parties, this comfortable niche soon opened wide to include mainstream venues and straight audiences on an international level.
Now a resident of New York City, Bianca Del Rio continues to tour the world captivating fans with her sharp wit, dismembering humor, and perceptive commentary in a brash, metro kick to the ego—everything and everyone is her target. Step into her line of verbal fire for an unforgettable, humbling experience. Laugh.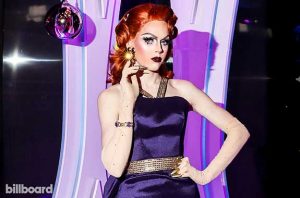 Performing Saturday, October 20, 2018
Blair St. Clair was Indianapolis Indiana's premiere "Broadway Baby" before season 10 of "RuPaul's Drag Race" launched her to worldwide acclaim.
She is the youngest entertainer to have won the prestigious Miss Gay Indiana Pageant and is currently a Top 20 New Artist on elite music platform VEVO, with her first single/video "Now or Never" hitting the Top 10 iTunes Dance Charts.
Today, Blair brings her message of self-love, acceptance and overcoming adversity with her as she lights up stages around the world. Her debut Dance Pop album "Call My Life" with accompanying music video comes out in June 2018 and is the most anticipated album of the summer from the RuPaul's Drag Race Season 10 cast.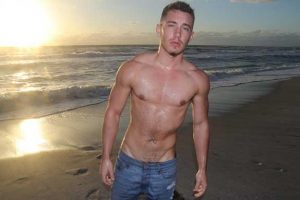 Performing Saturday, October 20, 2018

Jaimie Wilson is primarily known for his instagram page (@tboy61915) for documenting his FEMALE to MALE transition. with transitioning comes vocal changes that Jaimie has learned to not just accept, but embrace with his music. Music was never a stranger to Jaimie's life. His mother, Cheryl Wilson, is well known locally for her musical talents in singing and songwriting. At an early age Jaimie found himself alongside his mother singing, sharing the musical passion that seems to run in the family. He started playing piano at the age of four, and progressing further with music by picking up the flute in early middle school. However, at the time, music was not Jaimie's main focus. Jaimie was raised on a family owned farm and this environment encouraged his participation in the horse showing community. By the age of fifteen Jaimie had already received copious amounts of awards and accolades. It was at this age that his mother decided to hand down a guitar that had gone untouched for years. Unbeknownst to Cheryl, she had opened up a whole new world for Jaimie. In merely a couple of days, Jaimie had familiarized himself with every string and every fret of the guitar. He began to turn single notes into chords, which gave him the ability to accompany his vocals. Because he is self-taught on guitar, Jaimie created his own direction with his music, this only fed his creativity that would soon lead to his composition of original work. Jaimie's roots of country and gospel music are found in his early written melodies, but as time went on Jaimie began to acquire a music taste for each and every genre, thus resulting in a diverse music repertory that is relatable and enjoyed by many. Because music is not just a pastime, but instead a manner of life for Jaimie, his heart and soul for music is well articulated in every song he sings. Real life experiences and emotions help to shape Jaimie's songs. He strongly credits his well-rounded family and lifestyle as a fundamental attribution to his unique way of song structure and writing, both melodically and lyrically. It is clear to see all of the qualities and talents he possesses. His most valuable quality is not one that can be seen, but rather heard as he expresses his feelings through song. Jaimie lives and breathes music. It's his escape. His dream. His life.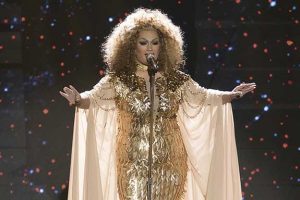 Performing Sunday, October 21, 2018
Ada Vox, a San Antonio drag queen who has been singing her heart out on ABC's 2018 reboot of "American Idol."  As a Semifinalist and Top 14 contestant, Her appearance marks a first for the TV competition show and she was one of the standouts from the audition rounds thanks to her performance of "House of the Rising Sun."  When Katy Perry asked if she was going to take this competition seriously, Ada responded, "I'm not here to play with anybody. I'm here to chase my dreams and make them come true."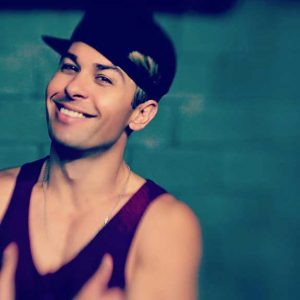 Performing Sunday, October 20, 2018

Sean van der Wilt is a multifaceted performer, singer and songwriter known for his dynamic energy and bold stage presence!
In 2012 Sean knew it was time to put his successful dance and choreography career on the back burner to focus solely on his music career. With the release of his first single "S.W.C. ft. Mark Cole" in 2013, Sean took the stage as a solo artist and has never looked back! Dubbed by VIBE Magazine in 2013 "Among the most underrated triple threats of the decade is Sean van der Wilt. The video features the stunning Tyne Stecklein (of Dancing with the Stars acclaim) and clearly marks Sean's re-entrance to the world of pop, now with a new dash of EDM to go along with his already familiar dance, stunning voice and his indisputable and remarkable showmanship…"
Having worked along side such incredible performers including Rihanna, Usher, Beyonce, Christina Aguilera, Cher and Michael Jackson, Sean has clearly learned from the best.
Since the Release of "S.W.C", Sean has been collaborating with Producer Mark Cole (DJ Trak Mark) known for working with Chris Brown and Drummer Boy. Sean has been writing and performing new tracks from his current catalog all of which can be heard on his Soundcloud. Some of Sean's prior performance events include the world renowned Viper Room, celebrity hot spot House Of Blues, Supperclub and various music festivals.
Sean lives by the words "GO ALL OUT". Never has this been more strongly expressed than in his newest single and cutting edge video "WET". A very high energy pop dance anthem that will make you GO ALL OUT. What ever that means to you. Produced in conjunction with Mark Cole and co-written by Bobby Dub, this track will make you…
In addition to the performers introduced above, the Las Vegas PRIDE Festival is proud to present the following entertainment:
Saturday, October 20, 2018
2018 PRIDE Festival Hosts