2019 PRIDE Festival Entertainment
Listed below are some of the currently announced entertainers scheduled to provide entertainment at the Las Vegas PRIDE Festival. Entertainers please note that the 2019 PRIDE Festival Lineup is closed.
Every year the Las Vegas PRIDE Festival brings in an eclectic mix of talent to entertain the masses, and 2019 will be no exception (Please note: Exact appearance times are not available, however, headlining performances are expected to begin around 6pm nightly).  On with the entertainment!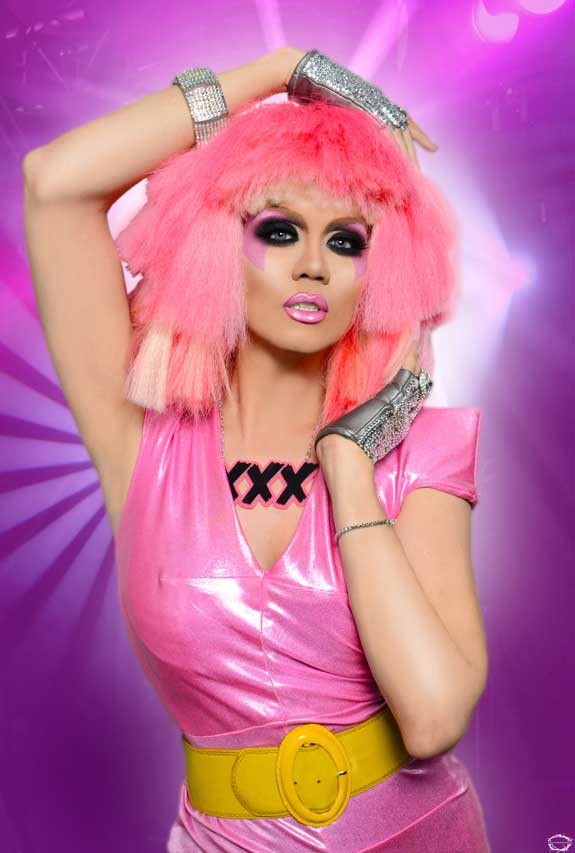 Performing Friday, October 11, 2019 | After Parade Party
(Downtown Las Vegas Events Center at the end of the parade route)
Manila Luzon is an international drag queen most famous for her campy twist on glamour, silly cross-eyed expressions, and signature black and blonde wigs. Her tongue-in-cheek style combines humorous themes with elegant fashion; from dresses inspired by cartoon characters to iconic gowns designed after her favorite foods.
Manila first competed on the third season of Emmy Award winning, RuPaul's Drag Race. Her creativity, style and humor paved her way to the end where she finished second place. Manila did not walk away with the crown or cash prize; however she won adoration from viewers across the world who call themselves "Fanilas".
Leaving a sweet taste for more, Manila blossomed into a pop culture sensation with appearances in shows like season 1 of RuPaul's Drag Race All Stars, "Drag University", and partnered on national campaigns for "This Free Life", "Orbitz", "Absolut", & "Nine West".
Manila takes her witty humor around the world and performs a mix of original songs, lip syncs, and hosts all types of events including weddings, bachelor parties, birthdays, and divorces! Manila loves to interact, dine, party, and collect fan art from Fanilas throughout the world.
It's been quite a journey for Manila Luzon and she shows no sign of slowing down as her brand "Fineapple Couture" now includes a chic collection of books, accessories, and silly collectibles perfect for any Fanila.
Photo courtesy of David Laffe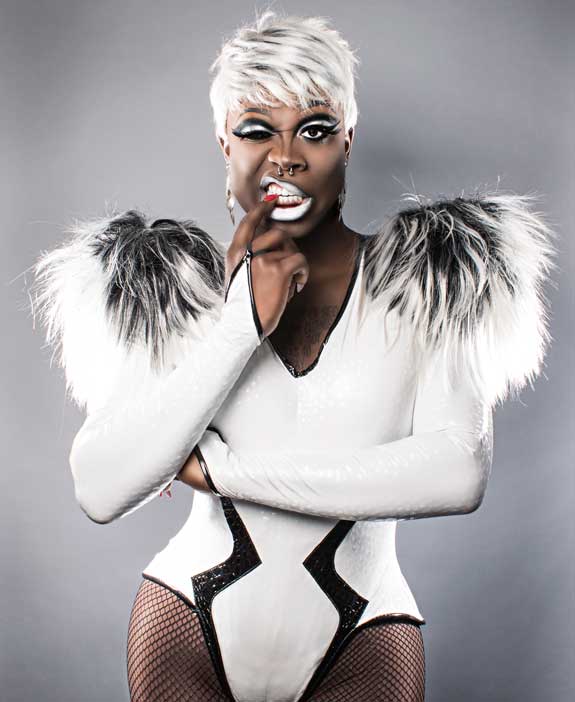 Performing Saturday, October 12, 2019 | PRIDE Festival | 5pm
(Downtown Las Vegas Events Center)

The alter ego of comic/actor Caldwell Tidicue, "Bob The Drag Queen" describes herself as "hilarious, beautiful, talented and...humble." Bob's unabashed confidence won her the title of "America's Next Drag Superstar" on season 8 of "RuPaul's Drag Race," acting roles in HBO series "High Maintenance," Sony TriStar's movie "Rough Night," a national Axe Body Spray commercial and more. Bob's first standup comedy special, "Suspiciously Large Woman," premiered on cable and streaming networks worldwide and is now available on iTunes and other platforms. In 2018 he tackled the role of Belize in the Pulitzer and Tony Award winning play "Angels In America." In 2019 Bob is hosting a new digital series for MTV, appearing as a series regular in the Netflix revival of "Tales of the City," voice acting in a scripted podcast from the producers of "Saturday Night Live" and releasing a new standup special. He also co-hosts the popular "Sibling Rivalry" video podcast with good friend and fellow drag queen Monét X Change.
Photo courtesy of David Ayllon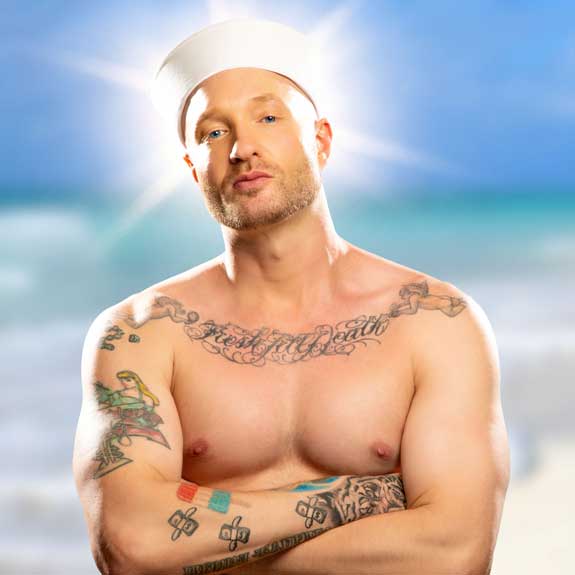 Performing Saturday, October 12, 2019 | PRIDE Festival | 8pm
(Downtown Las Vegas Events Center)
NYC based club stalwart Cazwell announces his highly-anticipated sophomore full-length album "Hard 2 B Fresh" released September 30th via Brooklyn-based indie Peace Bisquit. This not-so-random white dude gathers an impressive and illustrious list of collaborators include Richie Beretta (Major Lazer, Jillionaire), Justin de Nobrega (Die Antwoord), Nicky da B (Diplo), Peaches, Jesse Novak (M.I.A., Santigold), Big Dipper, RedTop (Beyoncé, Goldfrapp), Manila Luzon, DJ Fresh Direct and others to make for a ridiculously fun mix of electrified club music and old school hip hop.
Cazwell was inspired to write the title track, "Hard 2 B Fresh" while "getting fresh" at the legendary Russian Turkish Baths in New York City's East Village. An old-school spa he often visits to "detox" and brainstorm new ideas. The rapper enjoys referencing comical and sexy situations he experiences when titling his tracks. Notable tracks on "Hard 2 B Fresh" include "No Selfie Control" – a song Cazwell wanted to dedicate to narcissists like himself and anyone who has been guilty of taking more than 4 selfies in a day, "Dance Like You Got Good Credit" featuring Cherie Lily (Andrew WK's wife) which tackles the U.S. debt crisis – a situation Cazwell finds amusing because "we go broke trying to make ourselves look rich", "Unzip Me" with Peaches – a track picked by the revered "Fuck The Pain Away" singer about getting a handjob at the club and "Guess What?" – the gnarly, horn-ridden electro collaboration with British pop star Luciana (Tiesto, Hardwell), that became a top 15 Billboard Club Play hit in the USA and UK. Earlier in the year, beat impresario and DJ, Richie Beretta produced Cazwell's track "Helen Keller" – a term the rapper made up for when a person ex-communicates someone from his or her life ("I don't see you, I don't hear you, I've Hellen Keller'd your ass") Don't get it twisted, the Massachusetts-born Cazwell has proven himself a hard worker for sure.
In addition to the performers introduced above, the Las Vegas PRIDE Festival is proud to present the following entertainment:
Saturday, October 12, 2019
2018 PRIDE Festival Hosts