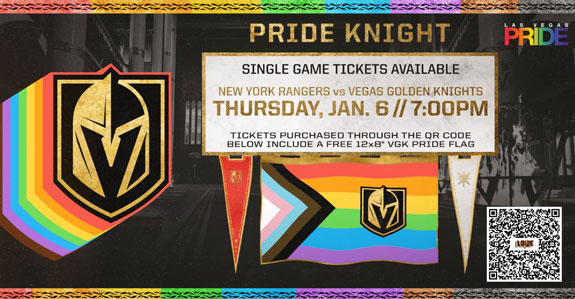 Join Las Vegas PRIDE to celebrate PRIDE Knight with the Vegas Golden Knights.
Tickets purchased through this link (or the QR code) will be significantly discounted from the single game ticket rates and there will be no AXS fees!
All tickets purchased through this offer will also include a VGK PRIDE Flag to be picked-up in-game.
Share This!