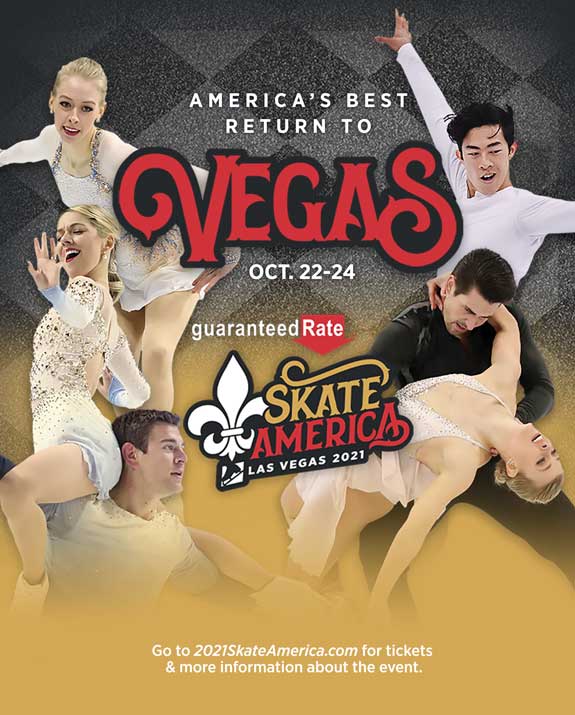 The Orleans Arena
4500 WEST TROPICANA AVENUE, Las Vegas, NV
2021 GUARANTEED RATE SKATE AMERICA SINGLE-SESSION TICKETS ON SALE NOW!

Single-session tickets for 2021 Guaranteed Rate Skate America are on sale now! Don't miss the chance to come and see the best of the best battle for gold as Skate America® returns to The Orleans Arena in Las Vegas, Oct. 22-24.

For more information on the event, click HERE.

BUY TICKETS
The 24th Annual Lesbians & Friends LGBTQ+ Dance will take place on Saturday, October 23rd, 2021 from 6 p.m. – 9:30 p.m. EST. The event will be held both in person at Club Café in Boston and virtually. The event will feature a guest appearance by long-time environmental activist, actress, and comedian Lily Tomlin, who will be performing virtually as Ernestine from Rowan and Martin's Laugh-In! There will be music with DJ Jodi Entertainment and dance lessons with Liz Nania, the founder and director of OUT to Dance.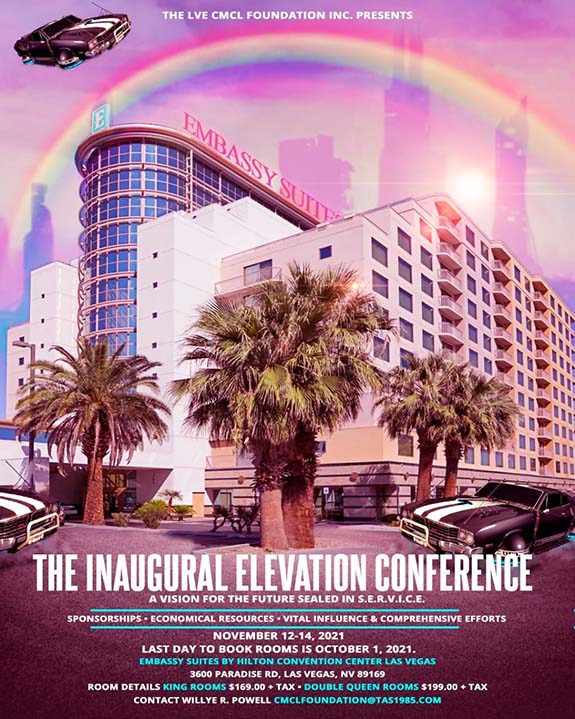 Embassy Suites Las Vegas
3600 Paradise Rd, Las Vegas, NV
The Elevation Conference is CMCL's first exclusive stand-alone conference, and it will be held in Las Vegas from Friday, November 12 – Sunday, November 14. Events such as a welcome reception, health fair, an intimate pillow talk inspired event, health and professional development inspired workshops, and Chucks & Tux Gala are apart of the weekend's itinerary. The event is open to the public and the only cost is the $50 ticket for the gala. "Dreams turn into reality, and reality elevates us all to another level," Conference Chair Willye Powell said. "This conference started as a dream for the Foundation to reach the lives of our LGBTQ population in the Las Vegas area and now it's a reality." Group tables are available for purchase and advertisements for the commemorative souvenir ad booklet. If you are interested in learning more about the conference from attendance to sponsorships, you can contact Willye Powell at 346-803-7533 or willye.powell@gmail.com. Registration and rooming links are available at linktr.ee/CMCLfoundation.