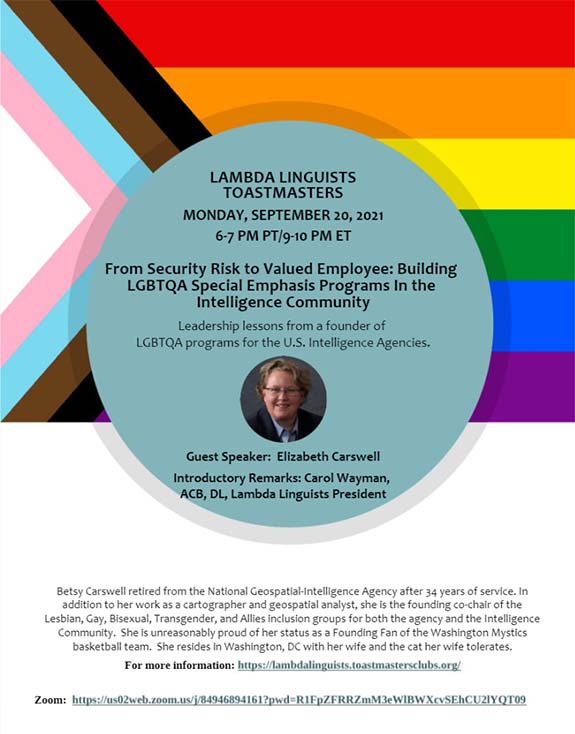 Lambda Linguists Toastmasters
September 20, 2021 @ 6:00 pm

-

7:00 pm
Special Guest Speaker: Elizabeth Carswell
From Security Risk to Valued Employee: Building LGBTQA Special Emphasis Programs in the Intelligence Community.
Hear Leadership Lessons from establishing a special emphasis program in a large agency.
Toastmasters is an international leadership development and communications program.
Lambda Linguists is an LGBTQA welcoming club that meets the first and third Monday of every month. Everyone is welcome!
####
LAMBDA Linguists Toastmasters Club is dedicated to serving our members through speaking experiences, in-depth evaluations and coaching with numerous leadership opportunities at every meeting. We are guided by the Toastmasters International Core Values of Respect for individuals, Integrity, Service to members and Excellence. We focus on advanced communication and leadership skills which empower our members to reach their highest potential in both their personal and professional lives. We actively support the LGBTQ community.
Share This!