The Justice Side of Pride
Workshop Session 6
Saturday, March 5th, 1:30 pm
Presented by Fernando Lopez, San Diego Pride
Overview:
Join San Diego Pride executive director, Fernando Lopez for a presentation and roundtable discussion regarding the Pride movement's role within the broader intersectional social justice movement. Attendees will leave with resources and strategies to build scalable community-led justice-centered programming, events, and messaging as well as a better understanding of your 501c3's ability to advocate for issues.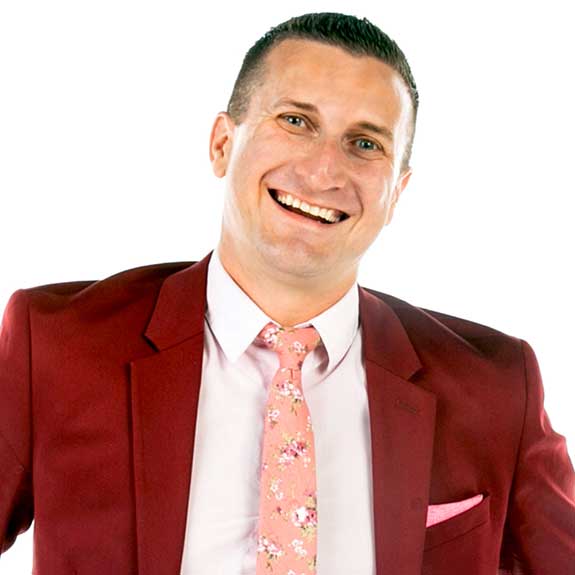 About Fernando Lopez:
Fernando Z. Lopez, the first Latinx, first nonbinary Executive Director for San Diego Pride, moved to San Diego in 1999 as a homeless youth and has since become a prominent LGBTQ community leader through their work with organizations such as Equality California and Marriage Equality USA, advocating for the rights of LGBTQ individuals, couples, and families.
In their time with San Diego Pride, Fernando oversaw the creation and growth of the organization's education, advocacy, arts, and philanthropic programs. Through their board service with Lambda Archives of San Diego, We Are FAIR Lopez, and the founding of the LGBTQ Youth Services & Advocacy Committee they have helped to organize educators in developing LGBTQ curriculum and reform school policy.
Lopez has expanded LGBTQ voter outreach and engagement, founded and funded multiple QTBIPOC coalitions and organizations, and increased San Diego Pride's international relations work by meeting with 500 delegates from 134 countries around the world. Their LGBTQ competency training and organizing has supported LGBTQ athletes, pushed for criminal justice reform, and improved protections for LGBTQ veterans and servicemembers. Lopez's over two decades of LGBTQ advocacy, nonprofit management, public education, diversity consulting, media relations, and organizing have made them a consistent presence ensuring the struggles and successes of the LGBTQ community are ever visible.
<< Return to Workshop Directory