You Need a Permit for That: Strategies for Working with Government Entities
Workshop Session 7
Saturday, March 5th, 2:30 PM
Panelists include Brady McGill, and Laurel McFarlane
Overview:
More information coming soon!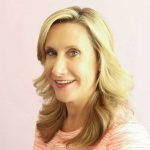 About Laurel McFarlane:
Laurel McFarlane is the Founder and CEO of McFarlane Promotions, Inc., a premier promotions and production company based in San Diego, and The Shift Studio, a Nationwide experiential marketing and corporate live experience generator that is Shifting the Ordinary into the Extraordinary.  With over 20 years of hands-on event production experience, and as the Founder and President of the San Diego Event Coalition, she specializes in navigating permitting and governmental agencies while advocating for innovative support for live community events.