Crushing It with Kortney Olson
Taking on Diet Culture, Addiction and Smashing the Patriarchy
Kortney Olson is at it again. The CEO of the multi-million dollar GRRRL Clothing brand and certified badass is (still) on a mission to empower womxn and see diet culture burn. She is self-made and has not one single f$%* to give for the systems that severely undervalue the outright power of womxn. Her self-published novel Crushing It takes an intimate look at her journey towards overcoming her demons, addiction, and realizing her dream of empowering womxn across the world.
Olson plans to do this by sharing her remarkable story of survival, "I know a lot about dragging myself up from the bottom," she said. "By the time I was 21, I had already survived a rape, an eating disorder, depression, and addiction." Her experiences have taught her to turn trauma, pain, and despair into power, strength, and confidence.
Her efforts to reclaim her power led her to found Kamp Konfidence, a prevention-based wellness experience camp for teenage girls ages 14-17. Campers were taught and encouraged to look beyond the harmful messages they receive from society and the media from an early age. She then applied those same principles to her latest venture, GRRRL Clothing.
The Las Vegas based brand is the first to reject traditional sizing (which varies widely) in favor of utilizing the body measurements of female athletes to guide womxn to their ideal fit. The brand rejects industry beauty standards and refuses to photoshop or airbrush models.
In her author debut, Kortney takes the reader on a hold-on-to-your-seat drive through her rise to lead a global clothing revolution from the deepest, darkest points of human existence. The memoir explores reclaiming power and learning to love oneself against all odds. "I've been there. I've suffered. And I have triumphed," she said. "And now, so can you."
And frankly, it checks out. Olson is an Australian Women's arm-wrestling champion, Queensland state Brazilian Jiu-jitsu champion, 3x international bodybuilding competitor, author, TV personality, certified personal trainer, Olympic lifting, and CrossFit coach.
Crowned the "woman with the world's deadliest thighs" by Stan Lee, creator of Marvel Comics, Olson is known for smashing watermelons between those thighs, shutting down social media trolls, and cutting to the chase with precision and humor. She is a self-appointed "teen whisperer" who makes time to connect with kids navigating the challenges of puberty, bullying, and existing in the world today.
Her vision remains consistent in each endeavor she pursues. Elevate the voices and experiences of womxn from all walks of life. Value womxn for their capabilities and honor womxn of all races, abilities, and life experiences. Olson unabashedly inspires radical self-love and demands gender equality even if she has to take it one GRRRL at a time.
Visit grrrl.com to learn more about Kortney Olson and GRRRL clothing.
"I've been there. I've suffered. And I have triumphed. And now, so can you."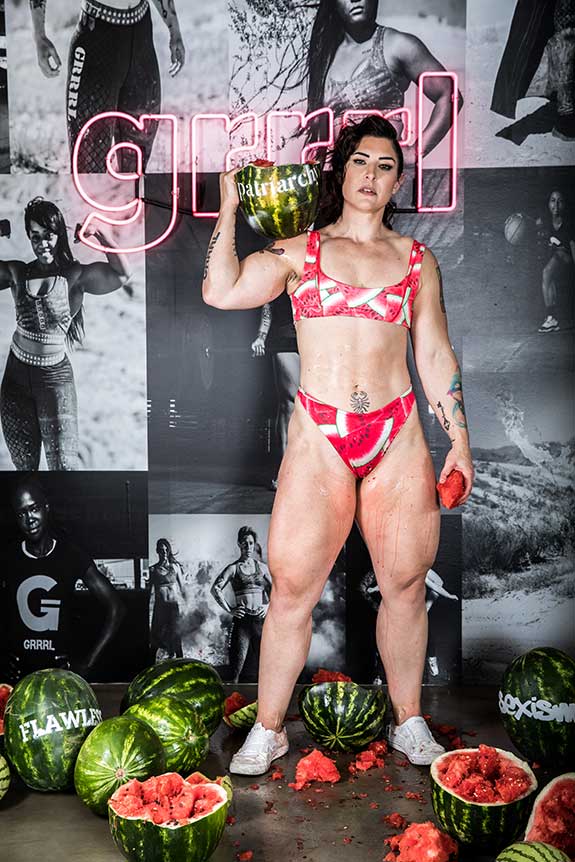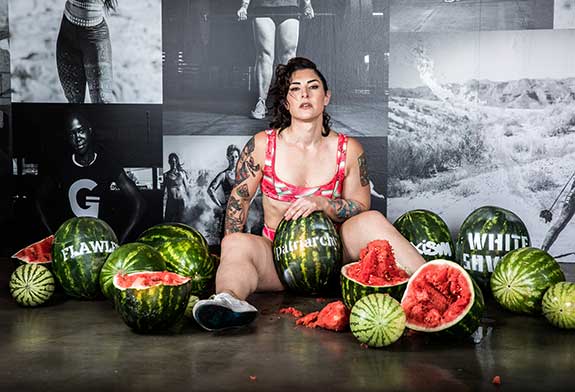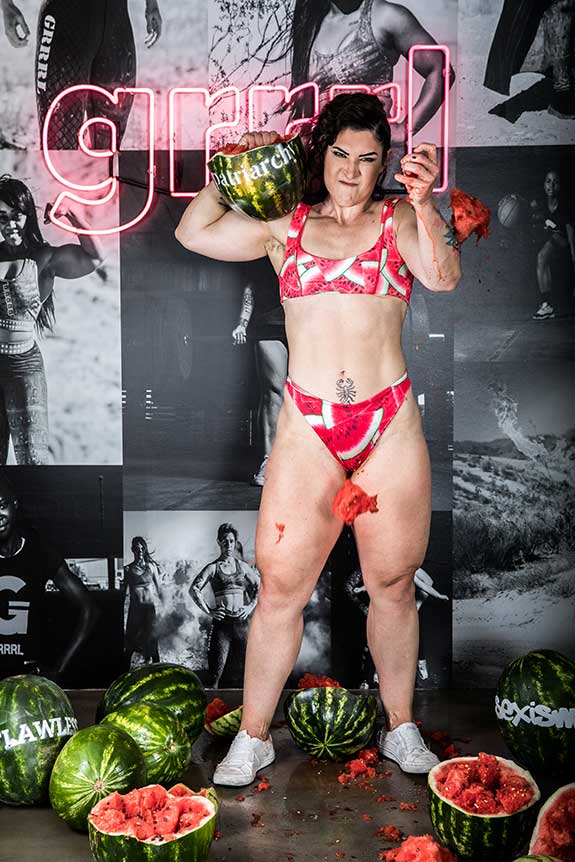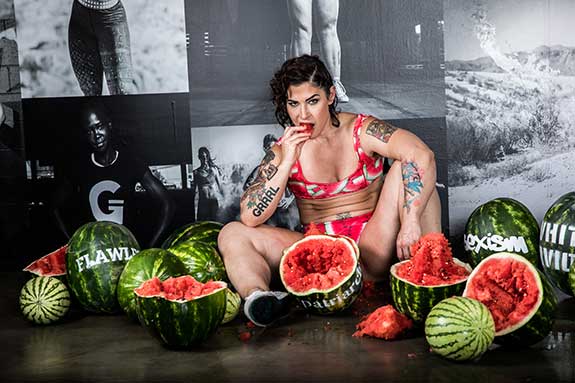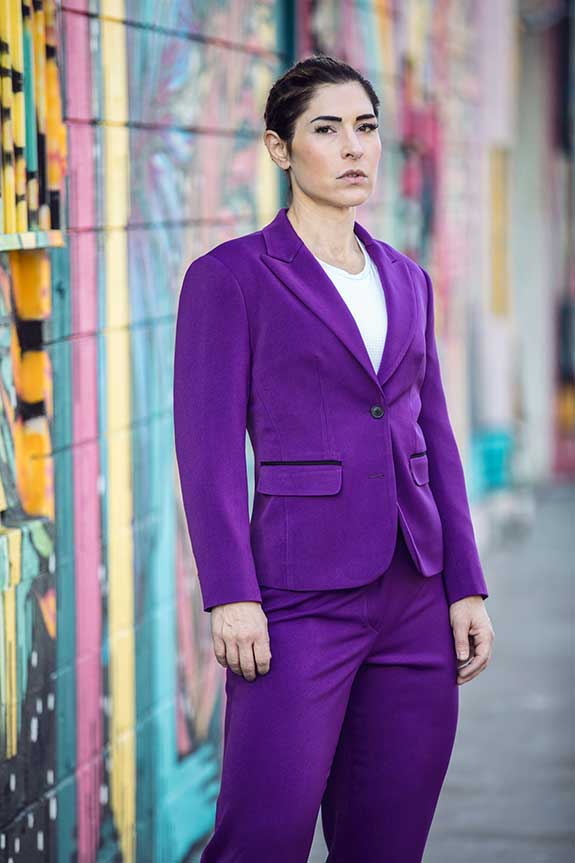 Photos of Kortney Olson by Olga Filatova