ClexaCon
April 15-18, 2021
The first and largest multi-fandom event for LGBTQ+ women and allies, ClexaCon, brings together thousands of diverse LGBTQ+ fans and content creators from around the globe in Las Vegas to celebrate positive representation in media. In three short years, the event has already re-invented itself twice over.
2021 will see the introduction of new programming, better opportunities to connect, and an aggressive strategy to realize the full potential for an inclusive community. With an eye for honoring the voices of its dedicated assortment of fandoms, world-class creators, and virtually everyone in between, the genesis of ClexaCon continues in a most refreshing way.
The path to leading the undisputed mother of all queer multi-fandom events could not have been more different for newly appointed Executive Directors Stacy Calvert and Kimberly Hooper. Calvert managed the ClexaCon Film Festival for three years prior to taking on her new role, focused largely on nurturing the needs of the fanbase moving forward. "Experiencing each phase of our journey as an organization has been fascinating," she said.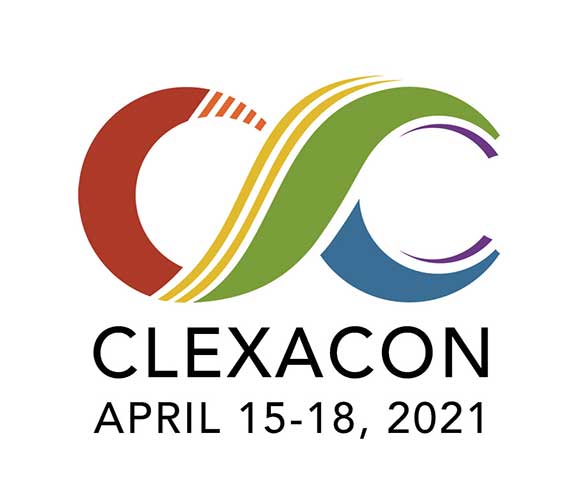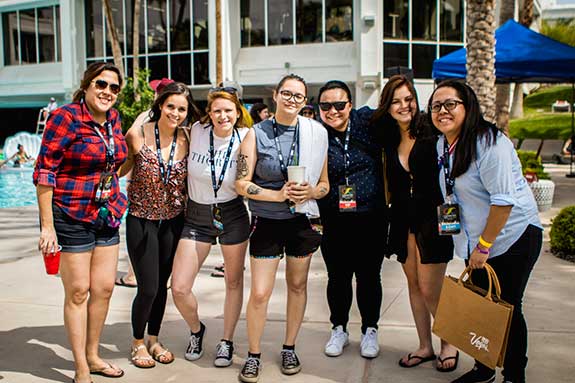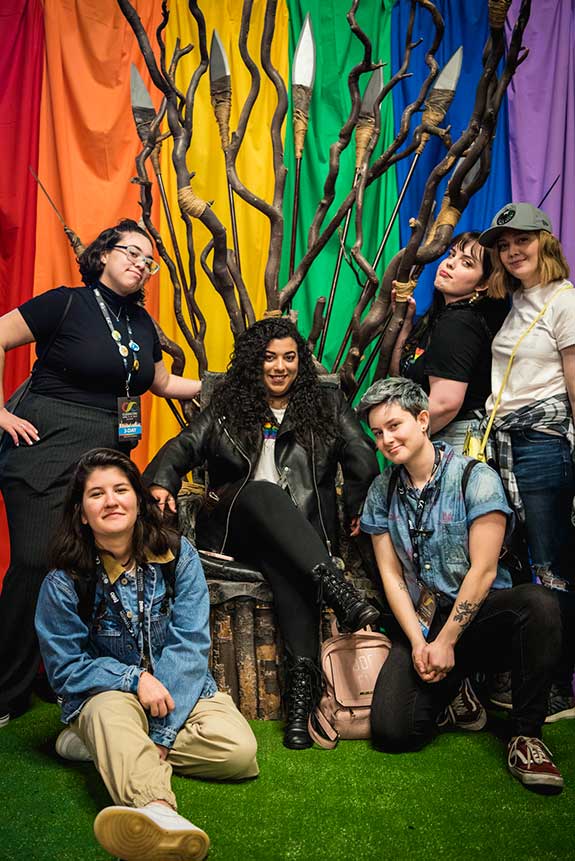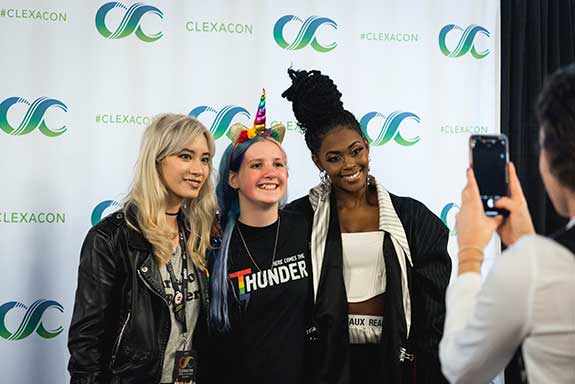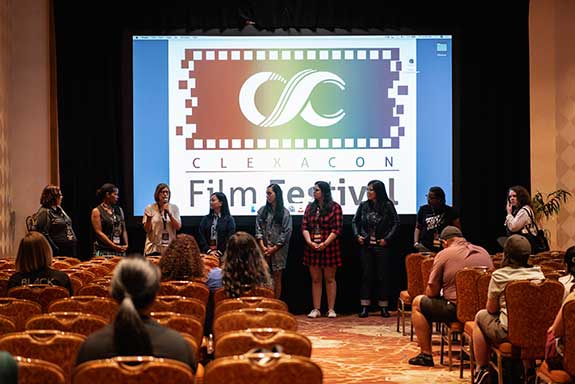 Executive Director Kimberly Hooper first attended the event on a whim with her wife, Jaclyn. "I first attended with my wife because she wanted to come," she said. "I worked for most of the time before finally exploring the convention floor and panels." The long-time operations professional explained that it was her attraction to the passions in others that attracted her most. By the second year, she had signed on as a henna tattoo vendor and spent a lot of time meeting people in the vendor hall. "The panels that first year are what really hooked me." And just like that, a dynamic leadership duo was formed.
"We joined countless event producers in dedicating months to an event that never materialized," said Calvert. "So, it's exciting to be in a position to finally launch some of the things that were developed but had to be postponed because of the pandemic."
ClexaCon took significant steps to remain connected to its dedicated community during a year of unrest, isolation, and lockdowns. But, establishing meaningful ways to connect with a massive international community in varying degrees of lockdown and isolation was a tall order.
The con maintained relevance by embracing the global shift to virtual events. Notable highlights included hosting a virtual film festival, joining a collaborative of other womxn-serving organizations to present SQ:UAD Festival, and hosting PubCon, a virtual celebration of literature (by and for the ClexaCon Community).
"ClexaCon has had to overcome some growing pains, but continuous improvement has been a focus."
Lessons learned will figure prominently in the future for ClexaCon. "ClexaCon has had to overcome some growing pains, but continuous improvement has been a focus for us, and that will carry on this year and beyond," said Hooper.
The pair is proud of the significant effort that has gone into implementing meaningful changes for future events. "When we return in-person, we will have introduced technology that will allow us to receive and respond to feedback from attendees in real-time," Hooper explained.
She is quick to point out that managing a brand that inspires intense emotion is a blessing. "It's an honor to be a part of something people are passionate about," she said. "When people stop caring, you are in trouble."
"The energy moving forward will be very collaborative," said Calvert. "The intent is to continue to celebrate queer content in every possible way, but also introduce a lot of resources to help creators and community members be successful."
With a community of over 4,000 LGBTQ+ womxn committed to both giving and receiving support, ClexaCon is poised to help revolutionize the experience of queer womxn in media and beyond.