2015 PRIDE Festival Entertainment
Listed below are some of the currently announced entertainers scheduled to provide entertainment at the Las Vegas PRIDE Festival. Entertainers please note that the 2015 PRIDE Festival Lineup is CLOSED and we are no longer accepting bids or proposals for the 2015 PRIDE Festival.
Every year the Las Vegas PRIDE Festival brings in an eclectic mix of talent to entertain the masses, and 2015 will be no exception. What's interesting about this year's lineup is how familiar they will be. We've got a former Pussycat Doll, a former American Idol favorite, a former Little Rascal, and hosting it all is a decorated military veteran turned jaw-dropping hot model! On with the entertainment!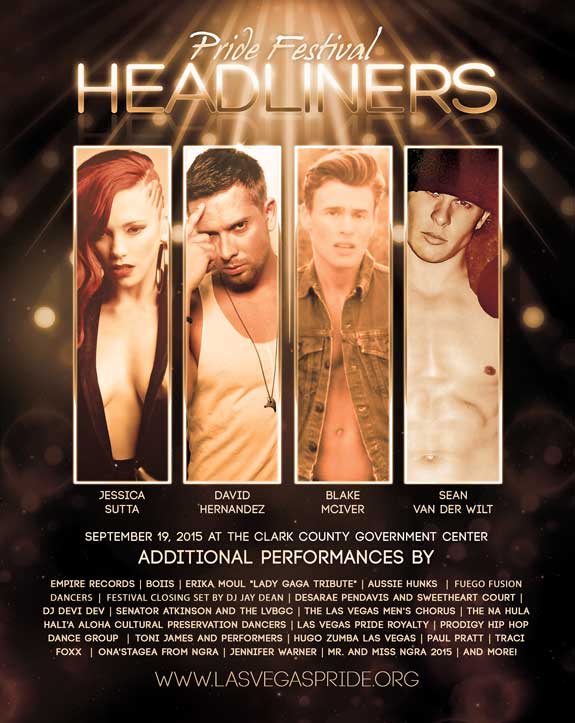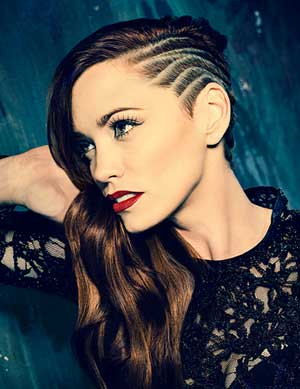 The first of our three headliners for this year's PRIDE is Jessica Sutta, a former member of The Pussycat Dolls who went on to become a dance floor diva herself. A native of Miami, FL, Jessica fell in love with music and dance at an early age, studying ballet and becoming a cheerleader for the Miami Heat before even graduating high school. In 2003 she joined The Pussycat Dolls, one of the best selling girl groups of all time, having garnered with the group a Grammy nomination, winning two Billboard Music Awards, two MTV Video Music Awards and playing for sold out audiences around the world.
Jessica left The Pussycat Dolls in 2010, but wasted no time. She released several singles and collaborations, culminating in her song, "Show Me," reaching the #1 spot on Billboard's Dance/Club Play Songs Chart in 2011. Since that time she has released many other singles including "Again" (featuring Kemal Golden) and "Lights Out." Already in 2015 she's been featured on the #1 Billboard Dance Club Songs track by Dave Aude, "I'm Gonna Get You," as well as releasing her own single, "Let It Be Love" (featuring Rico Love), from her upcoming debut album, Feline Resurrection.
Jessica is extremely passionate about human beings being treated fairly regardless of their gender, race, religion or sexual preference, and has used her voice to promote equality amongst all. She has been a long time supporter of the LGBT community, repeatedly voicing her support of same sex marriage.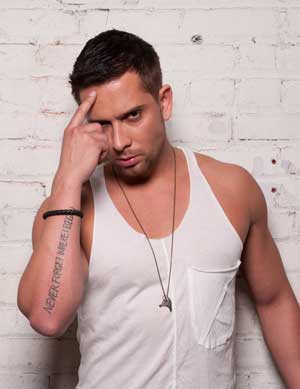 David Hernandez (Pop Singer and American Idol Finalist) made it all the way to the Top 12 as a finalist of the seventh season of American Idol before exiting the competition (I still demand a recount!). Born in Phoenix, AZ, to his single mother, Spring Hernandez, he began acting and singing at the age of 6 after his grandfather took him to his first audition for a local theatre company. This led to him singing on cruise ships, performing during a Martin Luther King Jr. Day parade and even competing in Arizona Idol to secure an audition for American Idol. He lost, though obviously that didn't keep him from traveling to San Diego to audition on his own.
Since American Idol, David hasn't stopped, performing on everything from The Ellen DeGeneres Show and The Today Show to the Inaugural Kick-Off Celebration ball for President Obama. He just released the single, "WTF," in July, which he co-wrote and which was produced by Printz Board of The Black Eyed Peas.
Find David online at: www.DavidHernandezOfficial.com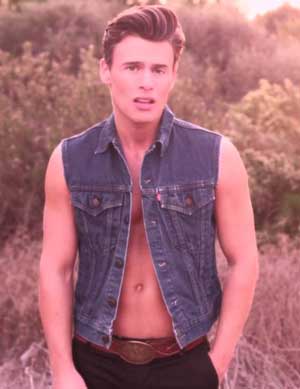 Blake McIver (Pop Singer and Actor) started his successful career performing having won the title of Star Search's Junior Vocalist Champion at the age of 6. He went on to play Derek Boyd, Michelle's frenemy on Full House for 3 seasons (any chance we'll see him in Fuller House?). One of his most recognizable roles, though, was playing Waldo Aloysius Johnston III in the 1994 film, The Little Rascals.
But like any other child star, Blake had to grow up, and he's done quite nicely at that too. Just look at his Instagram! He is a graduate of the UCLA school of Theatre, Film and Television. He released his first solo album, The Time Manipulator, in 2014. His newest single, "This Is Who We Are," a song whose lyrics could easily serve as a theme for the recent marriage equality victory in the US, was just recently released as well.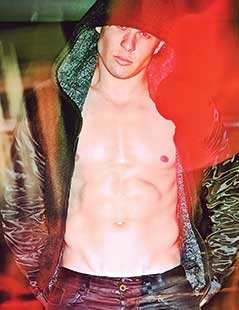 Sean van der Wilt is a multifaceted performer, singer and songwriter known for his dynamic energy and bold stage presence!
In 2012 Sean knew it was time to put his successful dance and choreography career on the back burner to focus solely on his music career. With the release of his first single "S.W.C. ft. Mark Cole" in 2013, Sean took the stage as a solo artist and has never looked back! Dubbed by VIBE Magazine in 2013 "Among the most underrated triple threats of the decade is Sean van der Wilt. The video features the stunning Tyne Stecklein (of Dancing with the Stars acclaim) and clearly marks Sean's re-entrance to the world of pop, now with a new dash of EDM to go along with his already familiar dance, stunning voice and his indisputable and remarkable showmanship…"
Having worked along side such incredible performers including Rihanna, Usher, Beyonce, Christina Aguilera, Cher and Michael Jackson, Sean has clearly learned from the best.
Since the Release of "S.W.C", Sean has been collaborating with Producer Mark Cole (DJ Trak Mark) known for working with Chris Brown and Drummer Boy. Sean has been writing and performing new tracks from his current catalog all of which can be heard on his Soundcloud. Some of Sean's prior performance events include the world renowned Viper Room, celebrity hot spot House Of Blues, Supperclub and various music festivals.  Find Sean online at seanvanderwilt.com
Sean lives by the words "GO ALL OUT".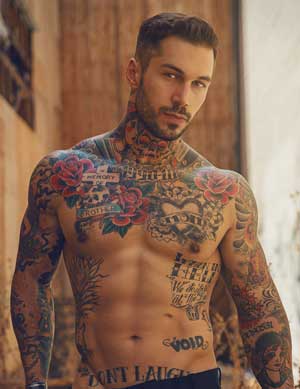 Alex Minsky (U.S. Marine Veteran and International Model) will be serving as host for the 2015 Las Vegas PRIDE Festival. Just weeks into his first tour in Afghanistan in 2009 Alex's Humvee encountered a roadside bomb that left him critically injured with traumatic brain injuries and the loss of his right leg below the knee. He was not expected to survive, but he miraculously pulled through after a 47 day coma and 17 months in the hospital.
Even though he walked again for the first time at his Purple Heart ceremony, post traumatic stress unfortunately took over Alex's life. The death of his brother from a heroin overdose sent him into a 23 month depression where he was drunk constantly and got multiple DUIs. He fought back again, beating the alcohol by working out twice a day, six days a week at the gym.
It was there that he was approached by a photographer about becoming a model. He'd never considered it before, and thought the photographer was crazy for suggesting it, but Alex relented. His pictures went viral, and suddenly this handsome guy with a gorgeous body covered in tattoos would become an inspiration. His prosthetic leg would never be the focus of his pictures, but would add to the beauty of the subject being photographed.
In addition to the headliners introduced above, the Las Vegas PRIDE Festival is proud to present the following entertainment:
Empire Records | Boiis | Erika Moul "Lady Gaga Tribute" | Aussie Hunks | Fuego Fusion Dancers | Festival closing set by DJ Jay Dean | Desarae Pendavis and Sweetheart Court | DJ Devi Dev | Senator Atkinson and the LVBGC | The Las Vegas Men's Chorus | the Na Hula Hali'a Aloha Cultural Preservation Dancers | Las Vegas PRIDE Royalty | Prodigy Hip Hop Dance Group | Toni James and performers | Hugo Zumba Las Vegas | Paul Pratt | Traci Foxx | Ona'stagea from NGRA | Jennifer Warner | Mr. and Miss NGRA 2015 | and many more!