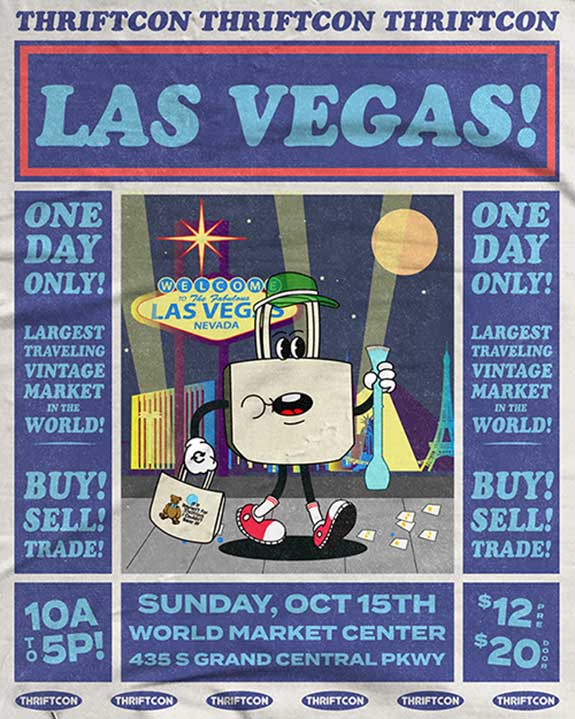 ThriftCon
October 15 @ 9:00 am

-

5:00 pm
ThriftCon™, the nation's premier vintage clothing convention RETURNS to LAS VEGAS! Featuring 120+ vendors and multiple activations and installations, the event celebrates vintage and retro culture as well as sustainability in fashion.
ThriftCon™ is the world's FIRST and ONLY PREMIER vintage clothing and collectible convention. ThriftCon™ will host thousands of products ranging from valuable, vintage Men's and Women's clothing, to classic, vintage collectibles all under one roof. No more digging through bins.
No more wasted time searching through endless racks of t-shirts to find "that one" piece. Forget the garage and estate sales. ThriftCon™ has arrived.
>>>BRING YOUR UNWANTED CLOTHES TO THRIFTCON!
Our Clothing Drive is happening all day! Simply bring your unwanted clothing to the event, drop them off at our designated donation drop-off area, and we will take care of the rest!
Share This!