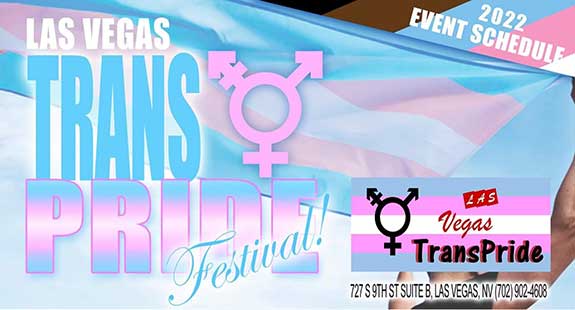 2023 Las Vegas TransPride Royalty Pageant & Awards
Doors open at 6:00pm // Pageant starts at 7:00pm
Las Vegas TransPride will be crowning our very first royalty for Mr., Miss, Mx Las Vegas TransPride, along with Lil Mr., Miss and Mx. Las Vegas TransPride.
This is a free event to attend: If you would like to attend, please send an email to: info@lasvegastranspride.org (Please provide your name and how many guest you will be bringing.)
If you are interested in competing in the pageant then please complete this registration and consent form if you are 21 years or older:
Pageant Registration
If you are 16-20 years old, please fill out the registration and consent form at the following link:
Lil Pageant Registration
For more information:
call: (702) 906-4608
email: info@lasvegastranspride.org
Share This!