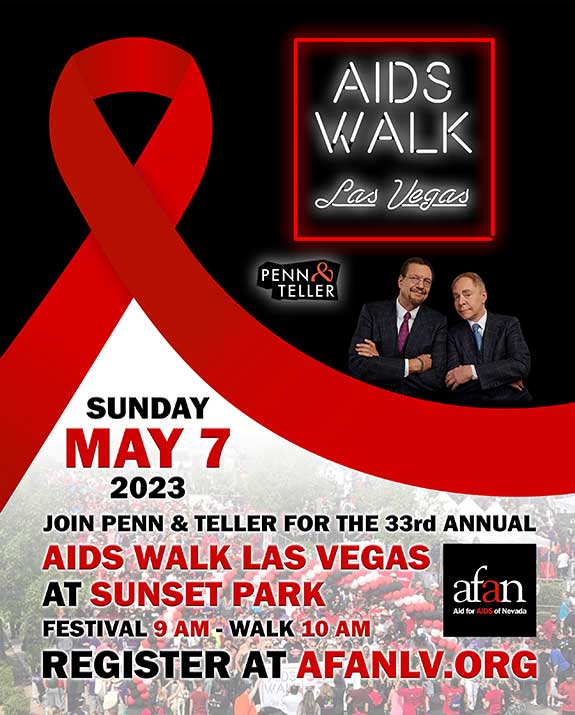 On May 7, 2023, Aid for AIDS of Nevada (AFAN) will host the 33rd annual AIDS Walk Las Vegas at Sunset Park with Grand Marshals Penn & Teller. This is one of the most significant fundraising events in the state of Nevada to support the fight against AIDS. Join local celebrities, community leaders, and businesses in making this year's event an incredible success.
Walk or Run for a healthier community.
You can join thousands of attendees who walk or run to raise funds and awareness in support of Southern Nevadans infected and/or affected by HIV/AIDS.
AFAN is leading the way.
AFAN is our state's largest non-profit AIDS service organization and has been assisting Nevadans living with HIV/AIDS for 38 years. AFAN serves over 800 HIV-positive men, women, and children with direct financial assistance, medical transportation, Medical housing, and free HIV Testing.  In addition, we provide HIV testing, education, and prevention programs that are suitable for a wider range of community audiences.
No contribution is too small.
Remember, whether you choose to walk, run or sprint for the cause, every contribution is meaningful and deeply appreciated.
Visit www.afanlv.org to register today!
Share This!