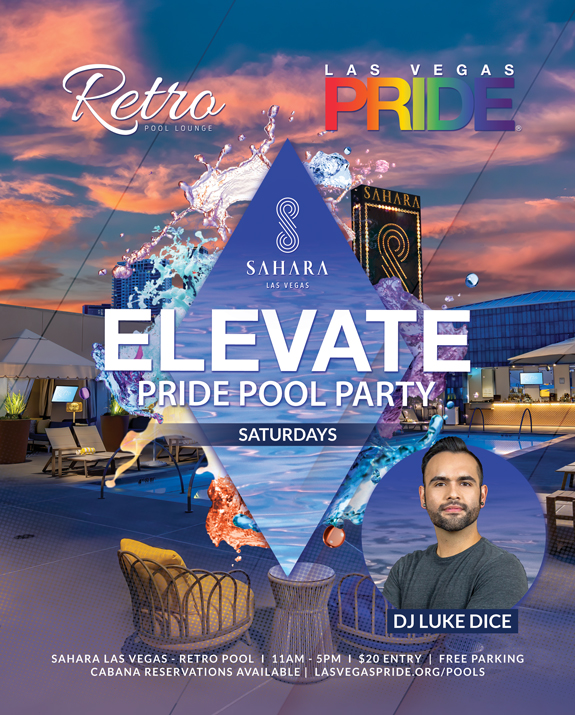 Sahara Las Vegas
2535 S Las Vegas Blvd, Las Vegas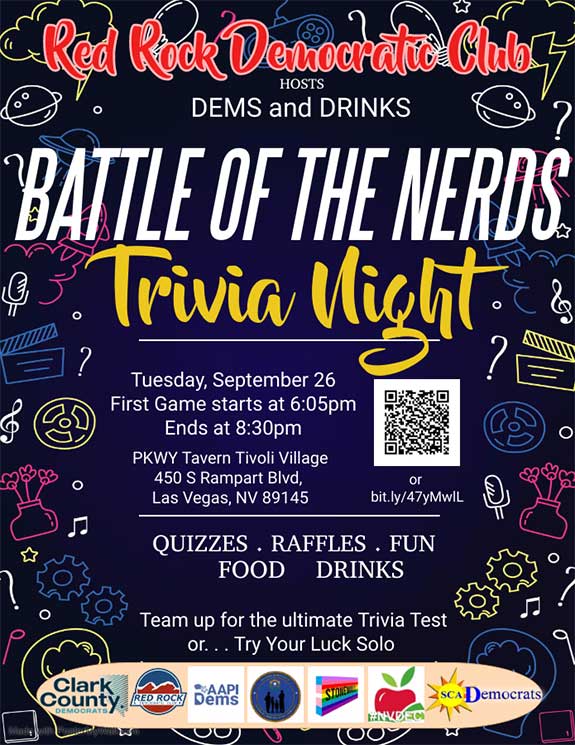 BATTLE OF THE NERDS: Trivia Night will see multiple teams playing a series of 7 rounds to win CASH prizes.

You must be an ALL-KNOWING NERD as the categories pull from Sci-Fi Nerd, Music Nerd, Math Nerd, Anime Nerd, Superhero Nerd, Automotive Nerd, Sports Nerd, Politics Nerd, Video Game Nerd, Movie Nerd, Reading Nerd, Computer Nerd, Physics Nerd, Art Nerd, Comic Nerd, History Nerd, TV Series Nerd, Theater Nerd, Hacker Nerd, Animal Nerd.

Aside from the trivia winners, there will be guest question announcers, a solo game with the possibility to win $250, along with plenty of raffle items. Your individual RSVP automatically gets you one raffle ticket, members will receive 5-10 additional tickets. Plus, more tickets will be sold during the event.

The location is Family Friendly. . .

The trivia is Family Friendly. . .

Bring the family for a much-needed break.

Reserve a spot here!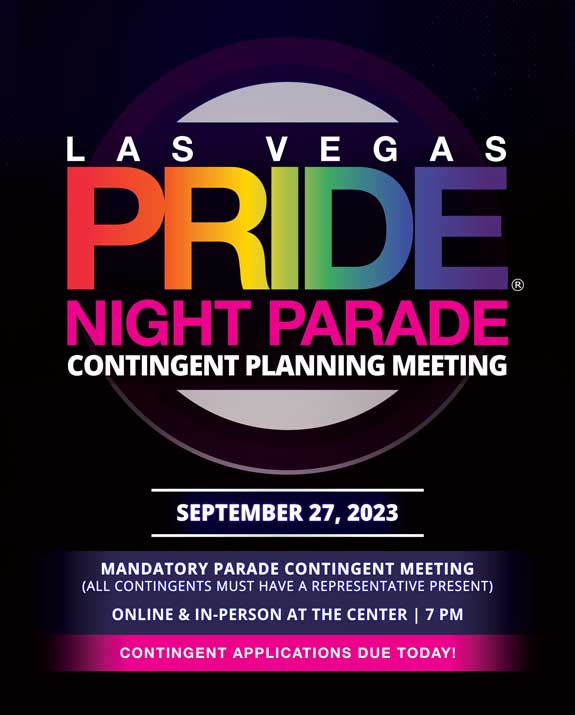 The PRIDE Parade Planning Meeting is mandatory for at least one member of all Parade contingents. Important information will be shared, questions answered, and applications accepted until the close of the meeting.

Join by computer
meet.google.com/mrq-wuux-wzi
Join by phone
‪(US) +1 617-675-4444
PIN: ‪132 373 523 9396#

Interested in registering to participate as a contingent in the annual Las Vegas PRIDE Night Parade? Visit our Parade Application for forms available to contingents wishing to enter the parade line-up.

Contingents may download the PRIDE Parade Meeting presentation for reference here.

The Staging Area Map is available for download here.