Club Q: Resilience in the Face of Tragedy
By Las Vegas PRIDE Magazine Staff
Images courtesy of Club Q
Club Q has been a staple in the Colorado Springs LGBTQIA+ community for over two decades. As the only premier adult nightclub in the area, Club Q has provided a safe space for the community to come together and celebrate their identities.
However, on November 19th, 2022, Club Q fell victim to a mass shooting hate attack that took the lives of five individuals, including two bartenders and three patrons, and injured 17 others. This tragic event has not only shaken the local community but also garnered national attention.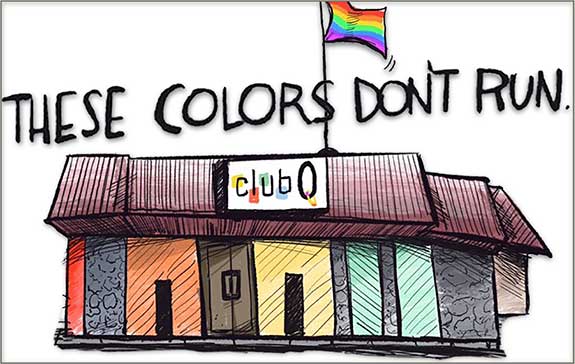 In the wake of this tragedy, Club Q has shown tremendous strength and resilience. Despite the unimaginable pain and trauma, representatives of Club Q were invited to Washington, D.C., to testify before Congress about the rising violence against the LGBTQIA+ community.
They also had the opportunity to speak with President Joe Biden, who reaffirmed his support for the community. Through their actions and words, Club Q has become a symbol of hope and unity for the LGBTQIA+ community.
In the aftermath of the shooting, Club Q has pledged to rebuild and return to the community with improved security measures and new design aesthetics. This determination to move forward and rebuild serves as an inspiration to the community and an example to the rest of the country for how to move past tragedy respectfully, with strength, and with dignity.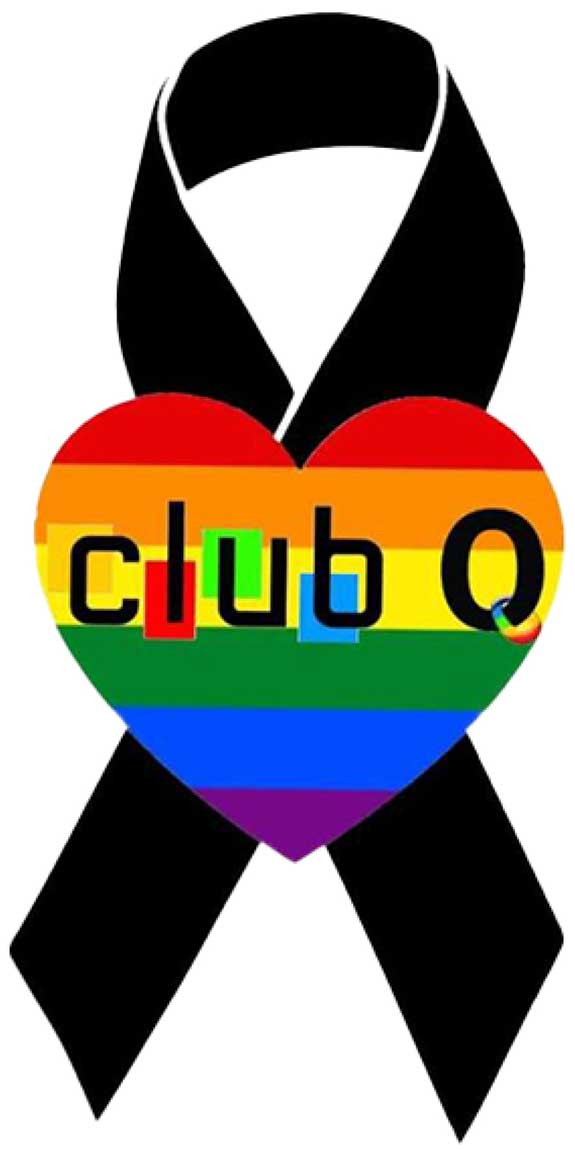 The tragedy at Club Q highlights the persistent violence and hate that the LGBTQIA+ community faces. Despite significant progress in recent years, LGBTQIA+ individuals continue to be targeted by violence and discrimination.
According to a report by the Human Rights Campaign, 2021 saw a record number of violent deaths of transgender and gender non-conforming individuals. These acts of violence remind us that there is still much work to be done to create a safe and inclusive world for all.
Club Q's response to this tragedy shows that even in the darkest of moments, we can find strength and resilience. The community's outpouring of love and support for Club Q has been overwhelming, and it is a testament to the power of unity and solidarity. We can create a more inclusive and accepting world for all by coming together and supporting one another.
"It truly takes a village to do anything in this world. With the help of the community, we are going to rebuild our safe space, Club Q, and it will be stronger and safer than ever before. Hate will not win; it will never win. We will not let minutes of hatred overcome twenty years of love and community." -Michael Anderson, Survivor
Moving forward, Club Q has a unique opportunity to continue to serve as a beacon of hope and resilience for the LGBTQIA+ community. Through their actions and words, they have shown that hate and violence will not define them. Instead, they will continue to stand strong and work towards creating a safer and more inclusive world for all individuals, regardless of their sexual orientation or gender identity.
"I think once this tribute's built, the club reopened, we cut the ribbon, take a shot together at the bar, and have a full circle moment, I think that's when there will be closure. We will rise up like a phoenix out of the ashes, stronger than ever before." -Tara Bush, Club Q Resident "DJ T-BeatZ," Survivor
Club Q's story is one of resilience, strength, and hope. The tragic events of November 19th, 2022, will never be forgotten, but they will not define the community. Instead, Club Q will serve as a symbol of hope and unity, reminding us that even in the face of hate and violence, we can come together and support one another. Through their actions, Club Q has shown us that we can overcome hatred with love, fear with strength, and trauma with healing. These colors don't run, and neither will the LGBTQIA+ community. #ClubQStrong
Visit Club Q online for more information at clubqonline.com.