Term and Whole Life Insurance for Individuals Living with HIV
Guardian is Focused on Being There for You When You Need Them.
Contributed by Freddy Lopez
Until recently, individuals who are HIV-positive may have found it extremely difficult, if not impossible, to obtain life insurance coverage. Because of recent medical advances, insurance companies now view HIV in much the same way as many other chronic diseases, leading Guardian to offer life insurance options for individuals living with Human Immunodeficiency Virus (HIV).
Your goals align. To help protect you and the people you love.
When you think about the uncertainties of life, it's better to be prepared. Life insurance helps to protect the people who depend on you for financial support, should the unexpected happen. Guardian offers two types of life insurance solutions for those living with HIV.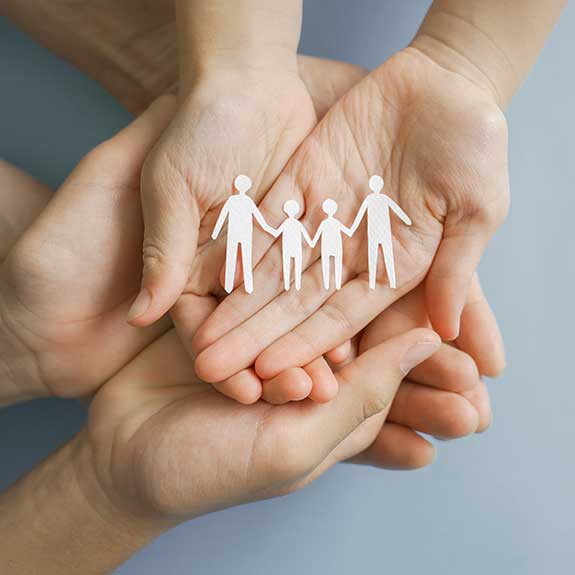 Whole Life – With whole life insurance, you'll have a lifetime of protection that's expected to help fulfill your goals for the rest of your life and the lives of your loved ones.2 The accumulated cash value component, which is unique to whole life, can be an alternative source of cash savings to help pay for unexpected expenses or other financial needs and obligations.3
Term Life – Term Life insurance provides protection for a defined period of time, typically between 10 and 30 years. The death benefit of a term life policy paid to your beneficiaries is income tax-free.4 Unlike whole life insurance, there is no cash value component, and when the term expires, so does your life insurance protection.
At Guardian, listening to their customers, learning about what's important to them, and acting in their best interests is at the heart of their core values. It is for this very reason that Guardian expanded its reach to offer protection to those living with HIV, to help individuals and families build financial confidence and inspire overall well-being in the lives we touch.
Did You Know:
There are approximately 1.2 million individuals living with HIV in the U.S. today.1
HIV has become considered, in many instances, a chronic disease, much like diabetes and coronary artery disease.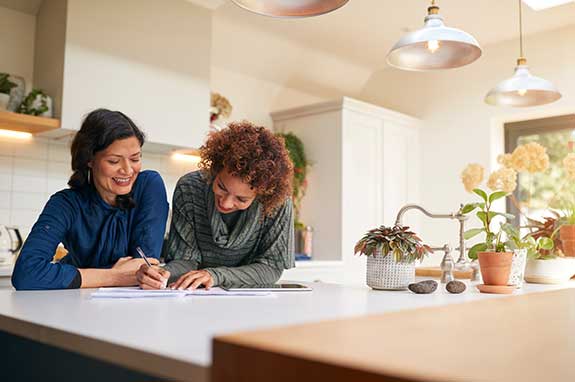 What you need to know about their life insurance program for individuals living with HIV.
For those who qualify, the maximum amount of coverage on a policy issued is $2 million, whether you choose a whole life or term life insurance.
Like most people who seek to apply for life insurance coverage, each case is individually underwritten, and not everyone will qualify. Every life insurance applicant must undergo a medical assessment, called underwriting. This will determine whether one would qualify for coverage, and if so, the type, the amount, and the price of insurance coverage offered.
For individuals living with HIV, additional underwriting criteria must be met to be considered for a policy with Guardian. Please review the following guidelines to help you pre-qualify:
Must identify as a healthy individual living with HIV
Ages between 20-65
Have been on highly active anti-retroviral therapy for at least two years and demonstrate favorable lab results
No history of IV drug abuse (within the last 7 years)
No history of Hepatitis B or any AIDS-defining illness
Must be Hepatitis C Ab negative or cured
HIV viral load is undetectable
CD4 count must be above 350
May be considered for a Guardian whole or term life policy at standard or substandard rates
Some riders and benefits may not be available
Speak to our financial professional to learn more about how life insurance can help protect you.
Source: US Centers for Disease Control & Prevention https://www.hiv.gov/hiv-basics/overview/data-and-trends/statistics
All whole life insurance policy guarantees are subject to the timely payment of all required premiums and the claims paying ability of the issuing insurance company. Policy loans and withdrawals affect the guarantees by reducing the policy's death benefit and cash values.
Some whole life polices do not have cash values in the first two years of the policy and don't pay a dividend until the policy's third year. Talk to your financial representative and refer to your individual whole life policy illustration for more information.
Policy benefits are reduced by any outstanding loan or loan interest and/or withdrawals. Dividends, if any, are affected by policy loans and loan interest. Withdrawals above the cost basis may result in taxable ordinary income. If the policy lapses, or is surrendered, any outstanding loans considered gain in the policy may be subject to ordinary income taxes. If the policy is a Modified Endowment Contract (MEC), loans are treated like withdrawals, but as gain first, subject to ordinary income taxes. If the policy owner is under 59 ½, any taxable withdrawal may also be subject to a 10% federal tax penalty.
Unless paid for with pre-tax money.
Policy form numbers: 18-L95, 18-L99, 18-L121, 19-L65, 19-10 Pay, 19-15 Pay, 19-20 Pay