The Smith Center 2023 Season Preview
When The Smith Center for the Performing Arts opened in March 2012, it marked the culmination of a nearly 20-year endeavor to provide Southern Nevada with a world-class performing arts center. Presenting the very best of music, theater and dance, The Smith Center has placed arts and culture in Southern Nevada on an international stage, wholly separate from the entertainment of the Las Vegas Strip. As a nonprofit, The Smith Center further serves as a community hub, where Southern Nevadans from all walks of life gather to create memories and experience the joy of the performing arts side by side.
When The Smith Center opened its doors, it was hailed as the realization of a dream in the desert. Although Las Vegas was already known as the Entertainment Capital of the World, it had never offered a leading performing arts center that could serve as a cultural foundation and connect the community by presenting music, dance and theater performances outside of the Strip.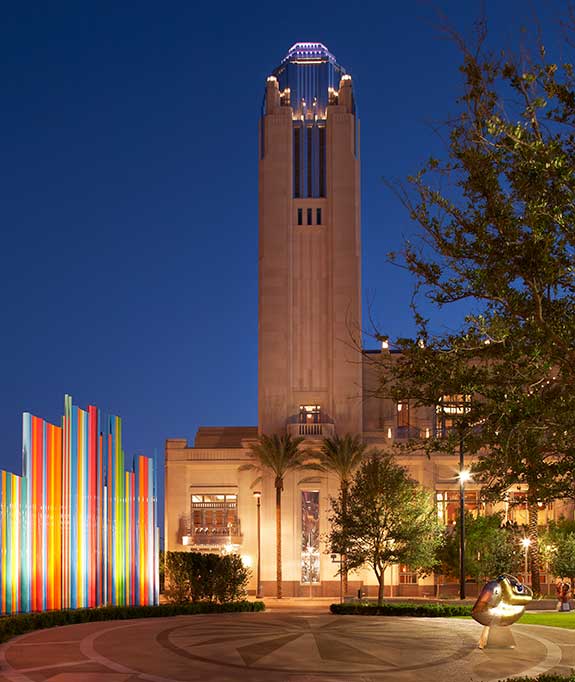 In fact, prior to the opening of The Smith Center, Las Vegas remained the largest community in North America without a performing arts center, an element that defines most of the great cities in the world.
The tremendous undertaking to address this issue began in the early 1990s, when a group of community leaders gathered and decided to dream big, creating a vision for the cultural infrastructure they felt their fast-growing city of Las Vegas so badly needed. This followed a tireless, 17-year campaign to rally community and government support for a cultural resource that would breathe new life into Southern Nevada and sustain it for generations to come.
Within its first five years, The Smith Center marked incredible milestones that secured its place in Southern Nevada's cultural landscape. These include presenting performance icons from across the nation and the world, such as John Legend, the Alvin Ailey American Dance Theater, the Royal Philharmonic Orchestra and Wynton Marsalis. It brought the best of Broadway productions to its stage, including some on their first national tours, such as "Kinky Boots," "The Book of Mormon" and "Wicked." The center further produced all-new works, including collaborating with Teller and the American Repertory Theater on a reimagined "Tempest," followed by producing its first original musical, "Idaho! The Comedy Musical." The Smith Center also partnered with PBS on multiple occasions to film concerts for national broadcast, bringing the center into Americans' living rooms.
Today, The Smith Center serves as a leading performing arts center, ranked as one of the top 10 theaters in the world by Pollstar Magazine, a respected trade publication for the concert industry. With its three performance spaces — Reynolds Hall, Myron's at The Smith Center and Troesh Studio Theater — The Smith Center offers one the most cutting-edge, acoustically advanced and versatile performing arts campuses in the world. It continues to transform arts and culture in Southern Nevada, by regularly presenting acclaimed performers and Broadway tours that might not otherwise visit Las Vegas. Within its first eight years, its education and outreach initiatives impacted over 700,000 Southern Nevada students and teachers, at no cost to schools.
2023 Broadway Las Vegas Series Presented by Toyota
TO KILL A MOCKINGBIRD
Jan. 10-15, 2023
All rise for Academy Award® winner Aaron Sorkin's adaptation of Harper Lee's Pulitzer Prize-winning masterwork. The New York Times Critic's Pick TO KILL A MOCKINGBIRD is "the most successful American play in Broadway history." (60 Minutes). Rolling Stone gives it 5 stars, calling it "an emotionally shattering landmark production of an American classic," and New York Magazine calls it "a real phenomenon." Majestic and incandescent, it's filled with breath and nuance and soul." With direction by Tony Award® winner Bartlett Sher, TO KILL A MOCKINGBIRD — "the greatest novel of all time" (Chicago Tribune) — has quickly become "one of the greatest plays in history" (NPR).
MOULIN ROUGE! THE MUSICAL
Jan. 19-Feb. 4, 2023
Pop the champagne, the spectacular MOULIN ROUGE! THE MUSICAL is the winner of 10 Tony Awards® — including Best Musical!
Enter a world of splendor and romance, of eye-popping excess, of glitz, grandeur, and glory! A world where Bohemians and aristocrats rub elbows and revel in electrifying enchantment. Welcome to MOULIN ROUGE! THE MUSICAL! Baz Luhrmann's revolutionary film comes to life onstage, remixed in a new musical mash-up extravaganza. Directed by Tony Award® winner Alex Timbers, MOULIN ROUGE! THE MUSICAL is a theatrical celebration of Truth, Beauty, Freedom, and — above all — Love. With a book by Tony Award® winner John Logan; music supervision, orchestrations, and arrangements by Tony Award® winner Justin Levine; and choreography by Tony Award® winner Sonya Tayeh, MOULIN ROUGE! THE MUSICAL is more than a musical — it is a state of mind.
Cast of the North American tour of MOULIN ROUGE! THE MUSICAL. Photo by Matthew Murphy for Murphymade.
DISNEY'S FROZEN
March 8-18, 2023
From the producer of The Lion King and Aladdin, FROZEN, the Tony®-nominated Best Musical, is now on tour across North America and the critics rave, "It's simply magical!" (LA Daily News). Heralded by The New Yorker as "thrilling" and "genuinely moving," FROZEN features the songs you know and love from the original Oscar®-winning film, plus an expanded score with a dozen new numbers by the film's songwriters, Oscar winner Kristen Anderson-Lopez and EGOT winner Robert Lopez. Oscar winner Jennifer Lee (book), Tony and Olivier Award winner Michael Grandage (director), and Tony® winner Rob Ashford (choreographer) round out the creative team that has won a cumulative 16 Tony Awards. An unforgettable theatrical experience filled with sensational special effects, stunning sets and costumes, and powerhouse performances, FROZEN is everything you want in a musical: It's moving. It's spectacular. And above all, it's pure Broadway joy.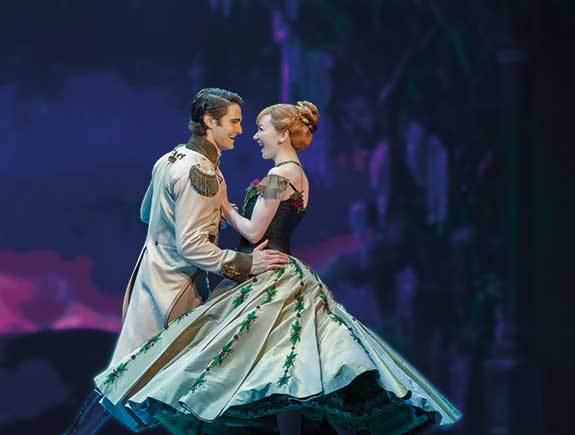 Austin Colby (Hans) and Caroline Innerbichler (Anna) in Frozen North American Tour. Photo by Deen van Meer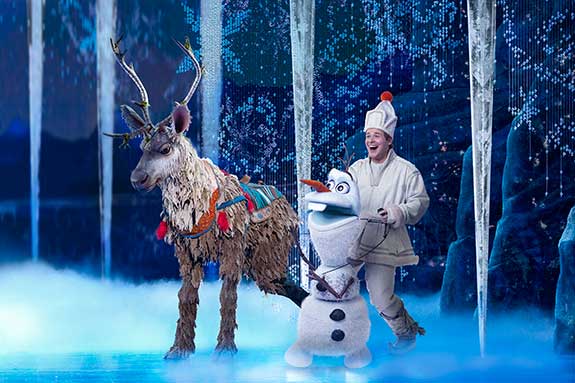 Collin Baja (Sven) and F. Michael Haynie (Olaf) in Frozen North American Tour. Photo by Deen van Meer
MEAN GIRLS
March 21-26, 2023
Direct from Broadway, MEAN GIRLS is the hilarious hit musical from an award-winning creative team, including book writer TINA FEY ("30 Rock), composer JEFF RICHMOND ("Unbreakable Kimmy Schmidt"), lyricist NELL BENJAMIN (Legally Blonde) and director CASEY NICHOLAW (The Book of Mormon).
Cady Heron may have grown up on an African savanna, but nothing prepared her for the vicious ways of her strange new home: suburban Illinois. Soon, this naïve newbie falls prey to a trio of lionized frenemies led by the charming but ruthless Regina George. But when Cady devises a plan to end Regina's reign, she learns the hard way that you can't cross a Queen Bee without getting stung.
New York Magazine cheers, "MEAN GIRLS delivers with immense energy, a wicked sense of humor and joyful inside-jokery." USA Today says, "We'll let you in on a little secret, because we're such good friends: GET YOUR TICKETS NOW!"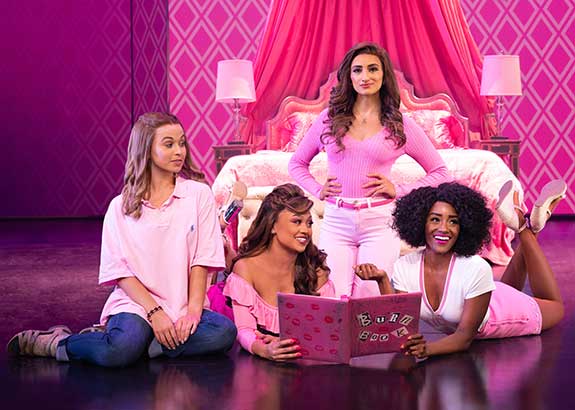 MEAN GIRLS cast members (L-R): English Bernhardt (Cady Heron), Jasmine Rogers (Gretchen Wieners), Nadina Hassan (Regina George), and Morgan Ashley Bryant (Karen Smith). Photo by © 2022 Jenny Anderson
TINA! THE TINA TURNER MUSICAL
June 6-11, 2023
HER VOICE IS UNDENIABLE. HER FIRE IS UNSTOPPABLE. HER TRIUMPH IS UNLIKE ANY OTHER.
An uplifting comeback story like no other, TINA – THE TINA TURNER MUSICAL is the inspiring journey of a woman who broke barriers and became the Queen of Rock n' Roll. One of the world's best-selling artists of all time, Tina Turner has won 12 Grammy Awards and her live shows have been seen by millions, with more concert tickets sold than any other solo performer in music history. Featuring her much loved songs, TINA – THE TINA TURNER MUSICAL is written by Pulitzer Prize-winning playwright Katori Hall and directed by the internationally acclaimed Phyllida Lloyd.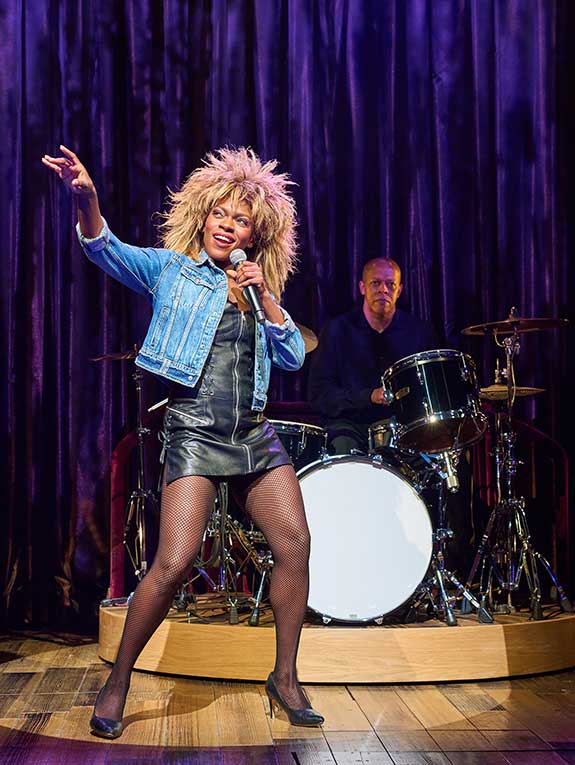 Nkeki Obi-Melekwe in TINA – THE TINA TURNER MUSICAL. Photo by Manuel Harlan, 2021.
Non-Broadway Highlights
Meow Meow
March 25, Myron's
Post-post-modern diva Meow Meow has hypnotized, inspired, and terrified audiences globally with unique creations and sell-out seasons from New York's Lincoln Center and Berlin's Bar jeder Vernunft to London's West End and the Sydney Opera House. Her solo works have been curated by David Bowie, Pina Bausch, Mikhail Baryshnikov, and numerous international arts festivals and garnered numerous awards including the Edinburgh International Fringe Festival Award, as well as the Green Room and Australian Helpmann awards. Besides being a prolific creator of original music, theater, and dance-theater, Meow Meow specializes in the Weimar repertoire and French chanson.
Her latest album, Hotel Amour, was recorded with Thomas M. Lauderdale of Pink Martini and features duets with Rufus Wainwright and the late Michel Legrand, as well as original songs written by Lauderdale and Meow Meow, performed with members of Pink Martini and the Oregon Symphony.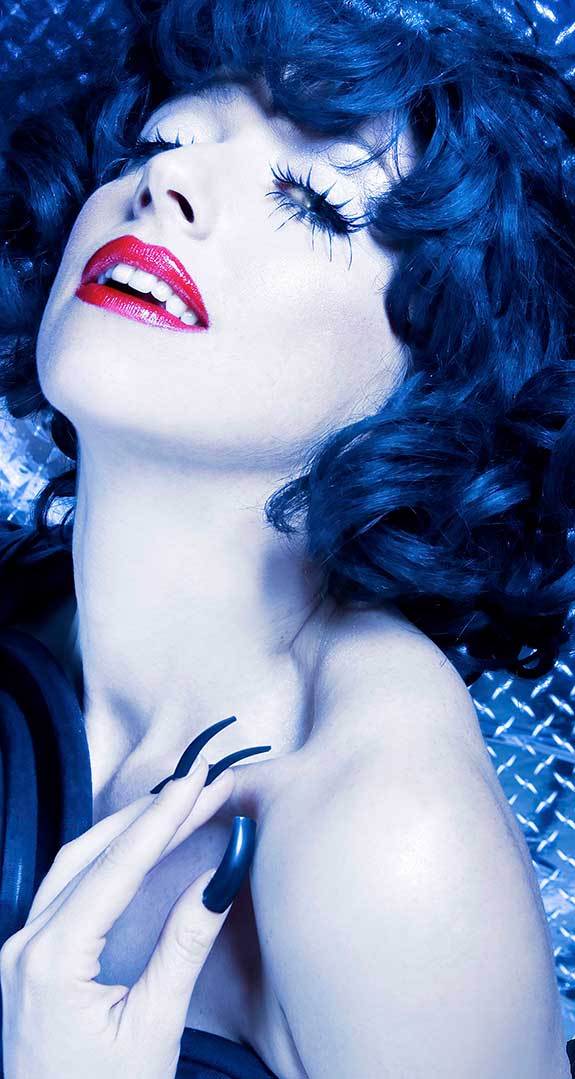 Photo of MeowMeow by Karl Giant
Patti LuPone "Don't Monkey with Broadway"
April 16, Reynolds Hall
As one of the most distinguished artists on Broadway, Patti LuPone has received countless accolades including a Tony, Drama Desk, and Outer Critics Circle Awards for Best Actress. Her career glitters with roles in beloved Broadway titles including Company, Sweeney Todd, War Paint, and Gypsy.
Patti LuPone was most recently seen as Avis Amberg in Ryan Murphy's Netflix series Hollywood and recently won the Olivier and What's OnStage awards for her performance as Joanne in Marianne Elliott's production of the Stephen Sondheim-George Furth musical Company in London's West End.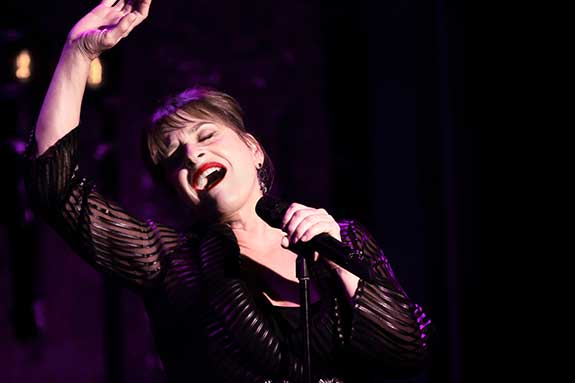 Photo of Patti LuPone by Rahav
Morgan James
April 29, Myron's
Morgan James is a Juilliard trained singer, actress, songwriter and recording artist in New York City.
Morgan recently co-produced and starred in an all-female concept recording of "Jesus Christ Superstar" entitled "She Is Risen." She independently released her studio albums of original soul music, entitled Memphis Magnetic, and A Very Magnetic Christmas recorded to analog tape in Memphis, Tennessee. Other albums include "Reckless Abandon", which prompted the Huffington Post to call MJ the "Brightest Breakout Artist of the Year". Last year, Morgan took on a full album cover of the Beatles' iconic 'White Album' to celebrate the 50th anniversary; available on CD, vinyl, digital and full length concept video on her YouTube channel. She also took on Joni Mitchell's "Blue" and covered it in its entirety. Morgan recorded two full-length albums with Epic Records: "Hunter", an album of original R&B, and "Morgan James Live, a celebration of Nina Simone".
On Broadway, Morgan was in five back-to-back original companies: The Addams Family (starring Nathan Lane and Bebe Neuwirth), Wonderland, Godspell and Motown: The Musical, and as a guest at Kristin Chenoweth's For The Girls.
With viral sensation Postmodern Jukebox and with her own YouTube channel, Morgan's music videos have accumulated more than 260 million views (and climbing).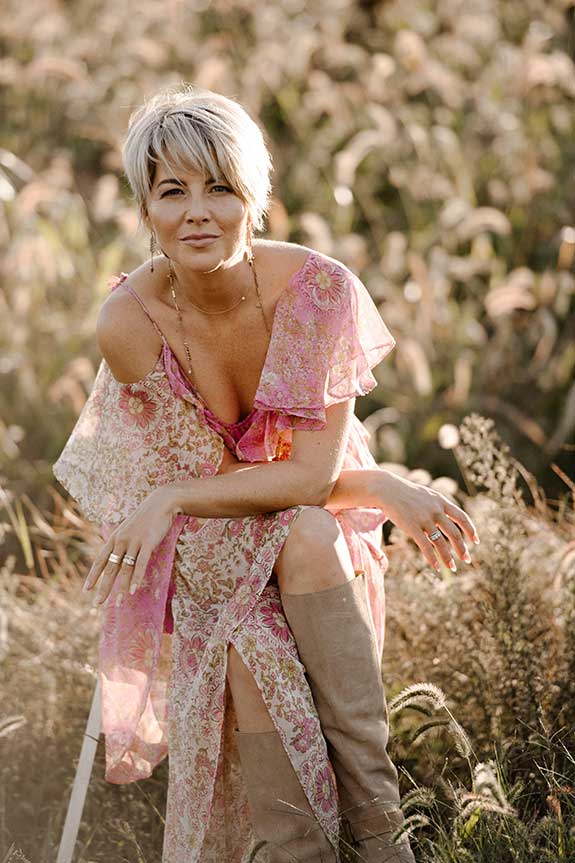 Be Positive with Ben Vereen
June 9-11, Myron's
For over 40 years, Ben Vereen has showcased his versatility and creativity, performing countless one-man shows in the United States, Europe, Asia and the Caribbean. He was the first simultaneous winner of the "Entertainer of the Year," "Rising Star," and "Song and Dance Star" awards from the American Guild of Variety Artists (AGVA). He also earned a coveted spot in the Casino Legends Hall of Fame.
Few entertainers today are as accomplished or versatile as Ben. His first love and passion is and always will be the stage. On Broadway, Ben has starred in Wicked, Fosse, I'm Not Rappaport, Hair, Jesus Christ Superstar, Pippin, Grind, Jelly's Last Jam and A Christmas Carol. His role in Pippin garnered him both the prestigious Tony Award and the Drama Desk Award for "Best Actor in a Musical."
He promises an evening of song and dance, filled with entertainment and laughter, stories and inspiration!
National Geographic Live Speaker Series
Feb. 22, April 14 and June 16
In the National Geographic Live Speaker Series, Smith Center guests can step into history, explore African wildlife and venture into space. Southern Nevadans will experience these eye-opening perspectives with the acclaimed National Geographic Live touring North America speaker series, which presents leading scientists, journalists, explorers, and adventurers who share their mesmerizing experiences firsthand.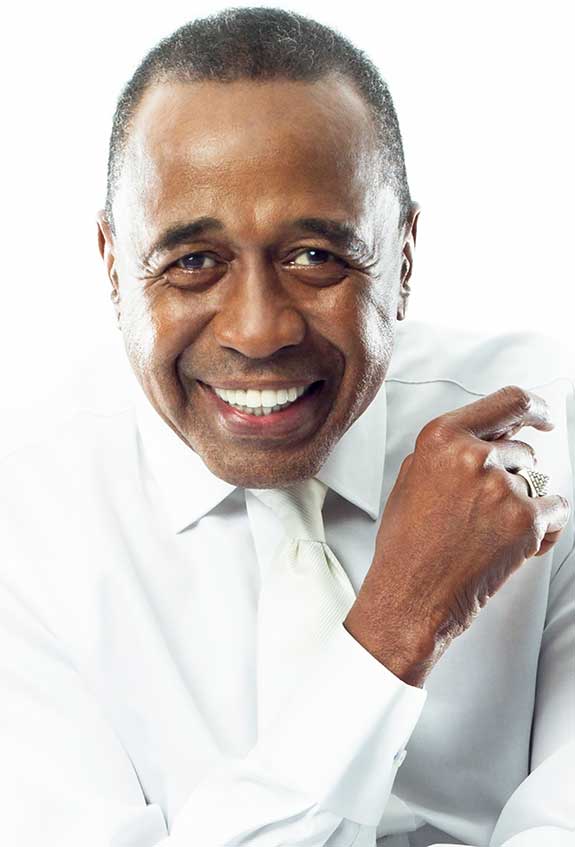 Photo of Ben Vereen by Isak Tiner