Rêve, The Girl with No Plan B
Briannah Donolo, known professionally as Rêve, is a Canadian singer songwriter. In her Instagram bio she would describe herself as a "messy singer of songs, Pisces sun, and avid oversharer." One glance at the time and energy she puts into her social media posts, and you can tell she has a lot to say. Her song, "Whitney" out now, is a nod to all the artists that she admired and who inspired her growing up. The song which she wrote six years ago in her bedroom was also an homage to "Every kid with lofty goals and no plan B."
Rêve has had her hand on the pulse of dance music for quite some time. Releasing her upbeat track "Tongue" just before pride season ended proved that even on the tail end of pride season, she can still create a smash for the community. She brought the house down in Ottawa Pride with her other line-up of stacked hits like "CTRL+ALT+DEL", "Headphones", and "All Night & Every Day".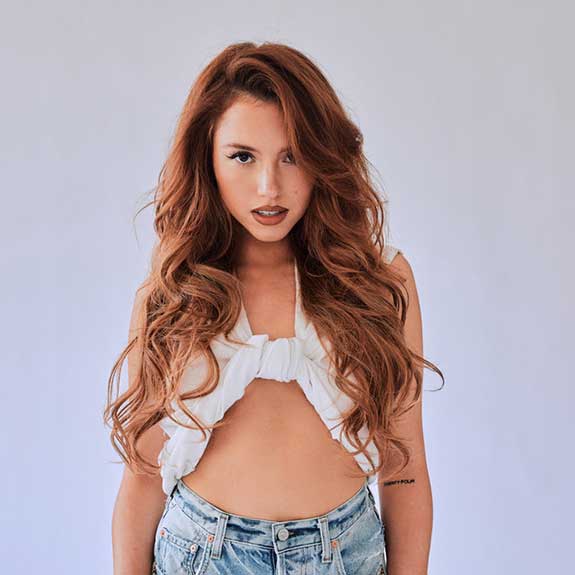 She pulls inspiration from artists like SG Lewis, Kaytranada, Robyn, and the icon herself, Madonna. With such inspirations, she just wants to make people move. She has over 50 million Spotify streams, an ever-growing social media following, she is breaking into larger and larger festivals, and she keeps collaborating with some of the biggest and best names out there.
Rêve just released a song with Robin M. called "Through the Night", a groovy pulsing hit that closes the door on an amazing year for her. In 2023, look for new music from Rêve, more collaborations, a lot more dancing and intricate music videos. She'll likely bring more power than ever to the Pride stages and will continually bring her signature dance sound to every performance. You can find her on IG @Rêvemtl.