Happy and Healthy Holidays: Wellness Tips for the Season
Contributed by Southern Nevada Health District
The Southern Nevada Health District (SNHD) is urging area residents to stay up to date with their COVID-19 and flu vaccinations and connecting with a health care provider to learn more about COVID-19 treatment options in advance of the holiday season. District Health Officer Dr. Fermin Leguen said, "With the triple threat of seasonal flu, COVID-19 and RSV looming, we're advising people to get their flu vaccine and updated COVID-19 boosters before their Thanksgiving get-togethers." He notes that it takes about two weeks for any of the vaccines to provide full protection.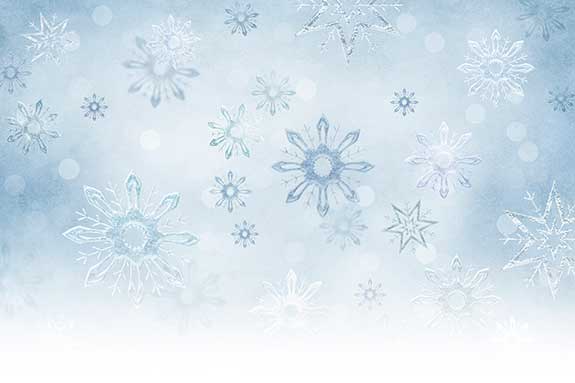 SNHD recommends that people ages five and older receive one updated (bivalent) booster if it has been at least two months since their last COVID-19 vaccine dose, whether that was their final primary series dose or an original booster. People who have gotten more than one original booster are also recommended to get an updated bivalent booster at least two months after receiving a dose of a previously available booster. People can receive a flu vaccination at the same time as the COVID-19 vaccine. Both are available at SNHD clinics as well as pharmacies and health care provider offices throughout Southern Nevada. To locate a COVID-19 vaccine clinic, visit www.SNHD.info/covid-vaccine. For information on flu vaccine clinics, visit www.snhd.info/flu.
People who are immunocompromised and aged greater than 65 years are more likely to get sick and develop severe illness with COVID-19. It is important that they stay up to date on their COVID-19 vaccines, and take multiple steps to protect themselves and others including:
Wearing a well-fitting, high-quality mask or respirator (N95 or KN95 masks). Properly fitting respirators provide the highest level of protection.
Keeping COVID-19 rapid tests kits handy.
Avoiding poorly ventilated or crowded indoor settings.
When indoors with others, trying to improve ventilation as much as possible.
Washing hands often with soap and water or using a hand sanitizer that contains at least 60% alcohol.
Staying home when sick.
These measures are also effective in preventing respiratory syncytial virus (RSV), for which there is no vaccine. Additional COVID-19 prevention information is available at www.cdc.gov/coronavirus/2019-ncov/need-extra-precautions/people-who-are-immunocompromised.html.
Flu season has ramped up early in the United States, which, combined with RSV, has led to increased hospitalization rates in many areas. Although the flu virus is serious, it is preventable. SNHD recommends that everyone six months of age and older, especially those at high risk for serious flu-related complications, receive the flu shot once each year as soon as it's available. This year, the Centers for Disease Control and Prevention (CDC) is recommending people 65 years of age and older get the higher dose flu vaccines or adjuvanted flu vaccine (vaccines with an ingredient to help create a stronger immune response).
SNHD recommends COVID-19 testing before joining indoor gatherings with individuals who do not live in the same household. Dr. Leguen said, "If you test positive, in order to avoid spreading the virus you shouldn't attend any indoor events." Those who are hosting Thanksgiving should note that crowded indoor spaces pose a greater risk to anyone who is unvaccinated or more at risk for severe illness if they do get sick.
The Southern Nevada Health District serves as the local public health authority for Clark County, Boulder City, Henderson, Las Vegas, Mesquite and North Las Vegas. The agency safeguards the public health of the community's residents and visitors through innovative programs, regulations, and initiatives focused on protecting and promoting their health and well-being. More information about the Health District, its programs, services, and the regulatory oversight it provides is available at www.SNHD.info.