The Vixen Presents Black Girl Magic
By Las Vegas PRIDE Magazine Staff
In many ways 2020 was a watershed moment in the fight for racial equity. But, has that translated into tangible change in queer communities? Racism and a white supremacist narrative are pervasive in the LGBTQ community. Grindr has well documented issues, the health care system has done little to address bias and the entertainment industry is certainly no exception. Enter The Vixen and Black Girl Magic.
The Vixen is a multi-talented performer dedicated to making the world a better place. Growing up on the South Side of Chicago, her art has always been intertwined with social justice and activism. She competed on the 10th season of RuPaul's Drag Race and is well known for her fiery exit from the show and advancing a narrative about racism in drag (on and of the show).
An accomplished drag queen, songwriter, fashion designer and dancer, she credits her creative family for her love of the arts. As a student at Columbia College in Chicago, Vixen learned the makeup skills it took to create her growing drag persona. Her athletic performance style quickly gained her attention in the Chicago drag scene.
The Vixen has become an influential member of Chicago's LGBTQ+ community, and is highly sought after for her unique style and outspoken viewpoint. Her bold rap lyrics and intricate delivery have earned her national attention as showcased in her many collaborations. But, her proudest achievement is creating Black Girl Magic, a drag concert, where queens of color can celebrate their unique experiences through storytelling and performance. She has been quoted as saying that she conceived Black Girl Magic to create a space where black LGBTQ people could feel welcome and express themselves freely.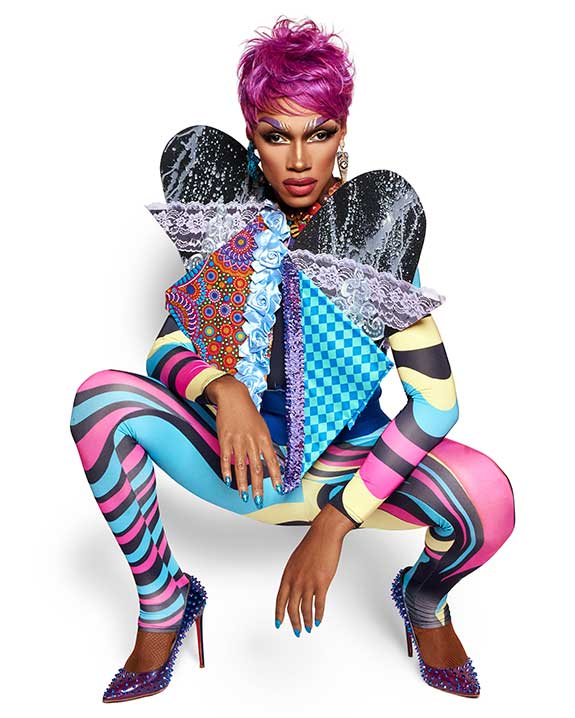 Honey Davenport is a drag queen, performer, member of the band Electrohoney and former contestant RuPaul's Drag Race Season 11. Their name was inspired by the inscription Mama Ru gave them at a book signing for her autobiography and they were later adopted into the Davenport family by The Lady Deja Davenport.
Davenport is said to be the crown jewel of the New York City drag scene and is one of three Season 11 contestants hailing from the House of Davenport. Under the mentorship of Sahara Davenport, a RuPaul's Drag Race alumni, Davenport has appeared in various off-Broadway plays and over has 18 pageant crowns to their name. They are the winner of six Glam Awards and were named 2020 GIANT Fest Music Artist of the Year.
With over a decade of experience in the entertainment industry, the West Philadelphia native has left an indelible mark on the New York City nightlife scene and beyond, touring the world as a singer, dancer, actor, drag superstar, and club DJ. They are a recording artist and vocal activist whose music speaks to the experiences of the oppressed, calling for social justice and equality for all.
Davenport has appeared as a guest panelist on VH1's Black Girl Beauty, will appear in the feature-length film God Save the Queens. During the COVID-19 pandemic, Davenport's digital content was featured in Rolling Stones, Pink News and Billboard, who called them a "practical master class" for their work in advancing the narrative on racial and social justice.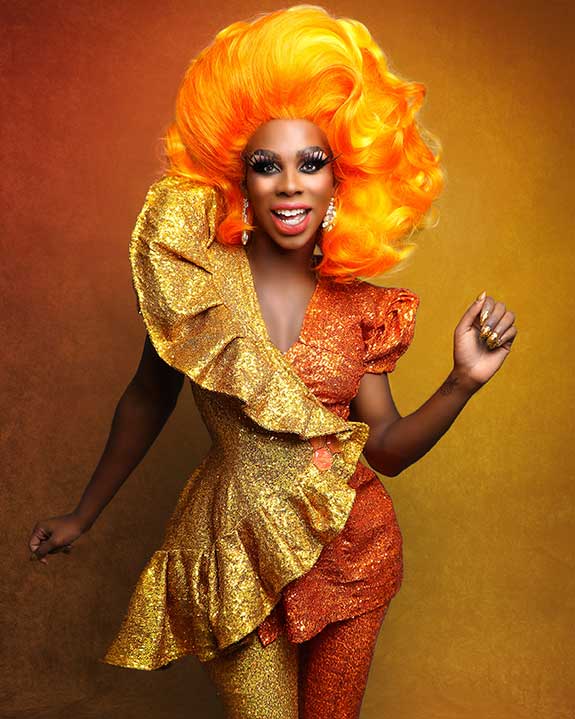 Jasmine Masters was a contestant on Season 3 of RuPaul's Race being eliminated by Black Girl Magic show mate Kennedy Davenport. She became a viral social media sensation with her wildly entertaining YouTube channel vlogs popular among the RuPaul's Drag Race fandom.
During her time on the show, she was instrumental in raising awareness about the discrimination and harassment black queens invariably receive from online trolls. Masters herself has received online death threats and racist remarks which led to RuPaul stepping in to defend her on Twitter. In fact, the hate speech escalated to the point that Mama Ru commented on it during the season 7 finale reiterating that online bullying and hate speech are not acceptable.
Fun Fact: A clip of from her 2015 YouTube video Jasmine Mastersꟷ Handle Your Liquor in which Masters interrupts herself in shock, known as the "And, I Oop", meme went viral in 2019 later becoming the most used GIF (according to Giphy) garnering over 419 million views. The ever savvy Masters later trademarked the term.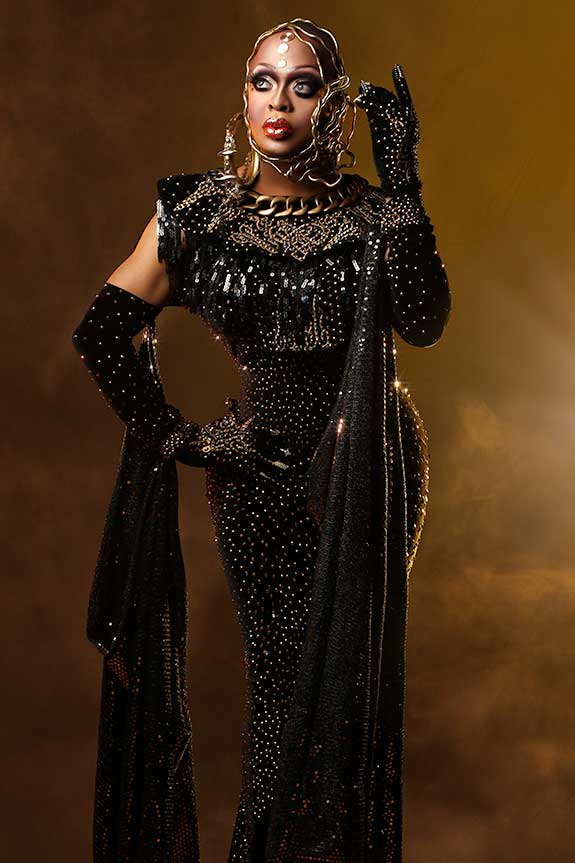 Kennedy Davenport is one of the hottest entertainers to come out of the state of Texas. As an entertainer who takes female impersonation as a true art form and means of expression, Kennedy has spent years training in different forms of dance. Those of which include ballet, jazz, modern and African dance. Miss Davenport also graced the stage with a co-star role in the play "Sometimes it Snows in Atlanta", directed by Laurinda D Brown-Johnson. And most importantly in her career, she has utilized her abilities and talents to amass a mountain of titles at a very young age.
Davenport amassed a remarkable list of local and state pageant and club titles. The US Navy veteran appeared in the Netflix limited series AJ and the Queen. And counts her title as Miss Gay Black US of A 2008 as one of her greatest accomplishments. She was a finalist on season 7 of RuPaul's Drag Race Season 7 and RuPaul's Drag Race All Stars Season 3.
Davenport has always had a level head, a humble spirit, and believes in reaching her goals as a female impersonator and as an African American. She is a graduate from the Booker T. Washington High School for the Performing and Visual Arts Magnet with a major in vocal performance and dance; the same school of Erika Badu and Nora Jones just to name a few. She was a student of North Carolina School of The Arts, and has earned several awards for her talent and choreography, but what she treasures most are the recognitions for her dedication to her community. Miss Kennedy Davenport, the Fast and the Furious!