Former Raider Carl Nassib Celebrated PRIDE Month with Trevor Project Donation
By Las Vegas PRIDE Magazine Staff
Carl Nassib is a leader on and off the field during his first six NFL seasons, and he further elevated his social impact with a charitable announcement in June.
Nassib, the first openly gay active player in NFL history, said in an Instagram post that he will match donations to The Trevor Project up to $100,000 in an effort that coincides with Pride Month. Nassib, a defensive end played the past two seasons with the Las Vegas Raiders.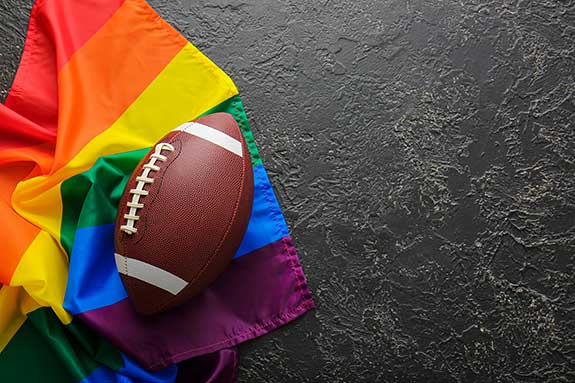 "I want to wish everybody a happy Pride Month. I also want to remind people why pride is important to me," Nassib said in his Instagram post. "Out there right now there's a kid saying that I'd rather be dead than be gay. And that's why I'm partnering again with The Trevor Project, and matching all donations up to $100,000. I really hope you guys join me in supporting this awesome organization and supporting these young kids."
The Trevor Project is a nonprofit organization that aims to prevent suicide and raise awareness of mental health issues for LGBTQ+ youths. Nassib previously donated $100,000 to the group in 2021, a move which subsequently was matched by the NFL and the Raiders.