What an Event! PRIDE Organizers from Across the Country Met in Las Vegas
By Brady McGill, President of Las Vegas PRIDE
Photos courtesy of Megan Williams (LGT Images), and Vanessa Dubois (XPOZD Photography)
What makes a great Pride event? A grand parade, big entertainment, fun events, and activities? A social cause to support and advance? Who would a Pride ask for help or advice? While on the surface, a Pride event seems like any other festival or parade, there is nothing quite like Pride! The Macy's Thanksgiving Day Parade isn't all that similar to a Pride parade, and other community parades are far less complex than a pride parade. Similarly, social causes aren't usually organized around the signature events like festivals and parades that Prides are known for.
Enter CAPI, The Consolidated Association of Pride, Inc. The CAPI conference happens annually to bring together organizers of parades, festivals, and other LGBTQIA2S+ serving events and organizations. At these conferences, leaders from Pride organizations share best practices, resources, and ideas to make all the events in our communities the best they can be!
CAPI Conference was hosted in Las Vegas in 2019, and the 2020 conference was in San Diego, just weeks before the COVID-19 shutdowns. The 2021 conference was postponed due to COVID-19 restrictions and health and safety concerns. Las Vegas was slated to host in 2021 and was excited to get the chance to host again when the in-person event returned in 2022. Only a few in-person events were possible in 2021, and Las Vegas PRIDE was primed to share all the challenges and successes we had found at our events!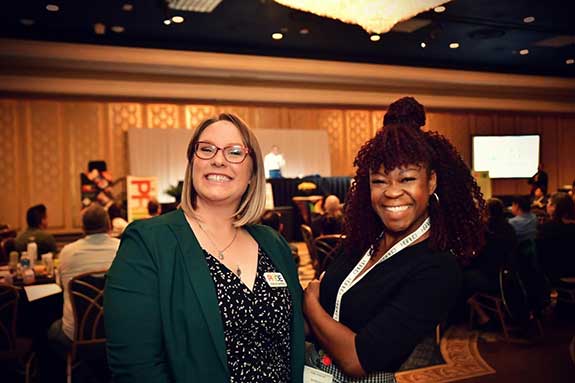 Lead conference organizers Joslyn Hatfield, and Yinka Freeman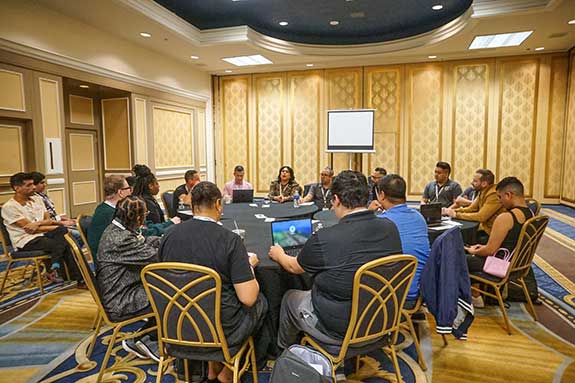 Las Vegas PRIDE partnered with Westgate Las Vegas to host the event and got to work on panels, entertainment, hotel, convention needs, and content. Joslyn Hatfield, Vice President of Las Vegas PRIDE, assembled a genuinely diverse and exceptionally expert lineup of panelists, presenters, and topics. Using survey data from previous conferences, Joslyn whipped up the most impactful CAPI Conference content to date!
Despite planning around current COVID restrictions, the week before the conference dates, mask mandates were lifted! The timing was perfect for us to assemble Pride organizations to plan their in-person events and recharge on ideas to make their events successful.
Beginning on Wednesday, March 1, 2022, CAPI attendees were welcomed to Las Vegas PRIDE Family BINGO to shadow this fun and fund-raising event format. Thursday, we hosted a Lunch & Learn with Jim McMichael from the Las Vegas Visitor and Convention Authority to discuss advertising and marketing projects which keep Las Vegas in the top four LGBTQ+ travel destinations in the US. Thursday evening, we hosted a welcome session with entertainment by queer artist Gina Chavez. Friday, Senator Pat Spearman gave a rousing keynote speech calling for voting registration and reminding us of our movement's path and the work still ahead. Friday and Saturday were filled with panels and round-table meetings where attendees shared information and learned collaboratively.
On Saturday evening, the CAPI Conference Gala brought together talent from our booking agency partner, Benedetti Group, and local queens. Hosted by Andrew Ryan, performers included Briana Douglas, Brita Filter, Elliott with 2 Ts, Keyska Diva, Madison Rose, and Rock M. Sakura.
With the conference behind us, we have received so much positive and uplifting feedback. We met many new Pride organizations and new leaders of the movement. With friendships, both new and old, we are stronger together and constantly advancing on our path to a better tomorrow for us all!