Forty & Fabulous: InterPride Returns to San Diego Forty Years Later
By Las Vegas PRIDE Magazine Staff
San Diego Pride has secured the bid to host the InterPride General Meeting & World Conference in 2023 bringing together hundreds of Pride organizers from across the globe.
InterPride is the international Pride membership organization founded in 1982 by a handful of Pride organizers including San Diegan Doug Moore who began to compile a list of global Pride organizers in 1981.
"I am really happy and proud to hear that San Diego will be hosting InterPride here again, 40 years after we hosted the 2nd conference," said San Diego Pride board emeritus Doug Moore. "I never thought those first conferences would create an organization involving the whole world. Congratulations San Diego Pride!"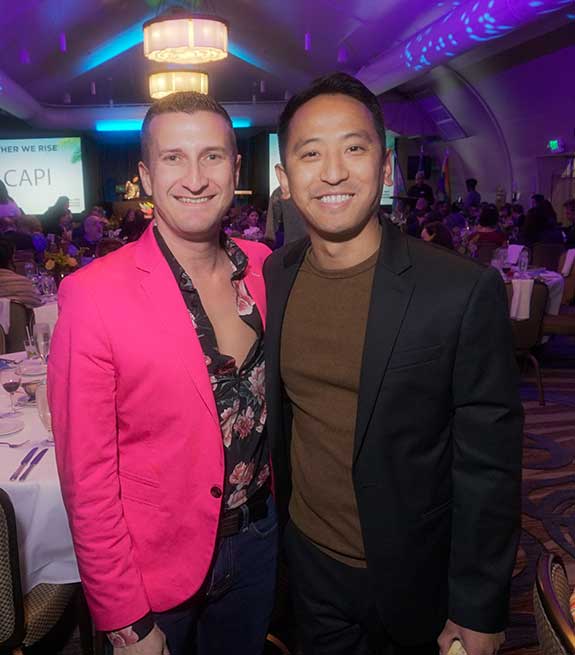 InterPride member organizations typically meet in person every year during Regional Conferences and the General Meeting & World Conference (GM&WC), though the COVID-19 pandemic has required the organization to host the conference virtually in 2020 and 2021. InterPride also owns and awards the license for the "WorldPride" brand, the international flagship Pride event. These events are hosted by an InterPride member organization who are confirmed through a membership vote, and a vote awarded San Diego Pride the bid to host in 2023 marking forty years since the conference was last in San Diego.
San Diego Pride hosted the largest CAPI Regional Pride Conference on record in early 2020 with 276 people from 45 cities representing over 50 LGBTQ serving organizations from throughout the United States, Mexico, and Canada.
"Pride has never just been about parades or parties, Pride is about finding and building our strength and safety in numbers. Here at home and across the globe, Pride is both a celebration and movement to push back against systemic legal oppression and social injustice. It is by our collective action we are able to create space for justice with joy, and we are honored to bring that world of meaningful work to our beautiful City," said San Diego Pride Executive Director, Fernando Lopez.
"Over the last 9 years, it has been our honor to work alongside San Diego Pride as we connected them with 517 international leaders from 134 countries around the world in hopes of driving positive change through new global relationships. As San Diego Pride brings a world of leaders to our City, we look forward to strengthening our partnership in service to the global LGBTQ community and citizen diplomacy," said San Diego Diplomacy Council executive director Heidi Knuff.
San Diego's InterPride Conference is scheduled for October 25 – 29, 2023, and will include local and world leaders, workshops, plenaries, speeches, performances, receptions, and a gala. The conference will also highlight Hillcrest, the heart of San Diego's LGBTQ community. Having the busiest border crossing in the Western Hemisphere, the conference will also showcase our region's binational collaboration with Tijuana, Mexico. San Diego Pride will also highlight our 365 model of education, advocacy, community organizing, and philanthropy which is mostly funded by the annual Parade and Festival.
About San Diego Pride
Founded in 1974, San Diego Pride is a 501(c)3 nonprofit organization whose mission is: Fostering pride, equality, and respect for all lesbian, gay, bisexual, and transgender communities locally, nationally, and globally. Learn more at www.sdpride.org.
About InterPride
Founded in 1981, InterPride is a 501(c)3 nonprofit organization whose mission is: Empowering Pride Organizations Worldwide. Learn more at www.interpride.org.