Building HOUSE is Coming to Las Vegas
Have you ever wondered why Las Vegas PRIDE happens in October? You wouldn't be wrong if you assumed that it was to avoid blistering temperatures during LGBTQ+ PRIDE Month in June. But did you know that October is not only LGBTQ+ History Month but also the month in which we celebrate National Coming Out day?
National Coming Out Day was founded in 1988 by Richard Eichberg, a psychologist and Jean O'Leary, a gay rights activist, to raise awareness of the lesbian, gay, bisexual and transgender (LGBT) community and movement for civil rights and social justice. October 11 was chosen because it is the anniversary of the second major National March on Washington for Lesbian and Gay Rights in 1987. With estimates of half a million people participating, it was nearly five times the size of the first march in 1979. National Coming Out Day is observed throughout the U.S. and other countries around the world.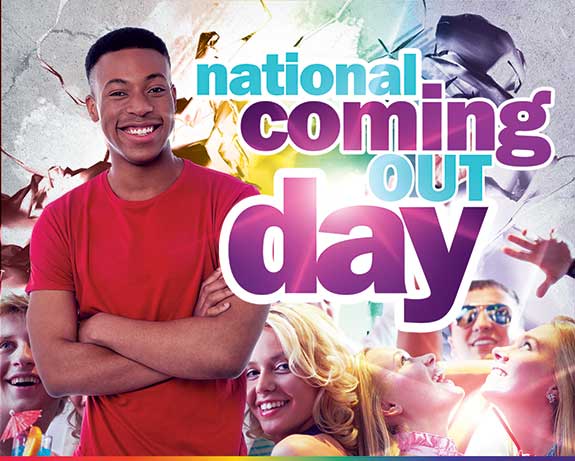 What is your Coming Out Story? The concept of "coming out" refers to the vast and varied experiences of LGBTQ+ persons in the personal journey through self-awareness and identity (sexual attraction, emotional connection, attachment and gender identity —to name a few).
The choice to come out is deeply personal and significantly impacts how LGBTQ+ individuals show up in the world. The LGBTQ+ community still faces prejudice and discrimination worldwide which is why the act of coming out is (still) incredibly courageous.
Coming out is largely undisputed as a key rite of passage for many in the LGBTQ+ community, but did you know that science supports it too? According to the American Psychological Association (APA), research has shown that feeling positively about one's sexual orientation and integrating it into one's life fosters greater well-being and mental health.
This integration often involves disclosing one's identity to others (Coming Out). Being able to discuss one's sexual orientation and gender identity with others also increases the availability of social support, which is crucial to mental health and psychological well-being. LGBTQ+ people benefit from being able to share their lives with and receive support from family, friends and acquaintances. Members of the LGBTQ community who feel they must conceal their sexual orientation report frequent mental health concerns.
In February 2016, APA adopted the policy resolution, Resolution on Data About Sexual Orientation and Gender Identity. It is pertinent to National Coming Out Day because some national level surveys have begun to include demographic questions about sexual orientation. According to their site, APA supports also including questions about gender identity and expression in such surveys. These questions present an important new way for sexual and gender minorities to come out and, for the first time, to become visible in survey data that inform federal funding and policy decisions that have wide ranging impact.
Identifying and acknowledging the broad spectrum of identities in the LGBTQ+ community is an important step achieving equal rights and representation. You can find resources for Coming Out from the Trevor Project at thetrevorproject.org.