By Jorge Garcia-Solorio, President, Southern Nevada Association of PRIDE, Inc. (SNAPI)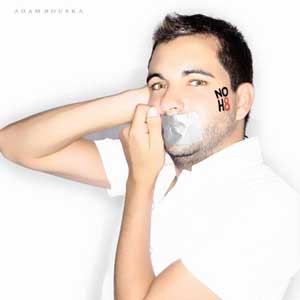 Hello! Welcome to Las Vegas PRIDE 2015. This year we celebrate the 32nd anniversary of Las Vegas PRIDE with the theme "Color Our World with PRIDE." The Board of Directors has worked very hard to produce 10 days of fabulous events and activities for the community to enjoy. I could not be more proud of what has been accomplished.
Las Vegas PRIDE is getting bigger and better every year. Year after year, our amazing sponsors return, and new sponsors arrive. We are proud to announce that Luxor Las Vegas is this year's official Host Hotel. Join us at Luxor every Sunday during the summer for Temptation Sundays, the only LGBT Pool Party in Las Vegas.
This year's PRIDE festivities will begin with the monthly PRIDE Family Bingo, held at Alexis Park All-Suite Resort.
Join our current royalty and special guests for an entertaining official PRIDE Week Kick-Off Party at Charlie's Las Vegas on September 12th. Don't worry, the party doesn't end there! PRIDE's first Latin Party will be held at Club Pride 702 right after.
We would like to welcome a new partner this year, Pacifico Entertainment, as they host our Official After-Parade Party at The Tommy Wind Theater. We are also happy to partner once again with our friends at Piranha Nightclub. They are happy to be hosting two Latin PRIDE Events on September 13th and 15th as well as the Official Pre-Festival Party.
Ladies have a special treat lined up as we have once again partnered with Lisa Pittman to present Shedonism. You'll definitely enjoy the long list of events planned for you; mega dance and sexy pool parties; enough to make your Shedonism event a weekend to remember.
During all of these parties we will continue the celebration with a second PRIDE Family Bingo! And, of course, Las Vegas PRIDE would not be the same without our Official Opening Pool Party hosted at Temptation Sunday's at the Luxor Hotel.
Friday, September 18th is our Annual PRIDE Night Parade in Downtown Las Vegas at 8PM. Come early to save yourself a spot for the largest parade in Las Vegas. Saturday, September 19th, is our 32nd Annual Las Vegas PRIDE Festival. There will be lots of food, fun, full service bars and entertainment.
This year, has been an exciting year for SNAPI as we have so many new events to share.
With the recent ruling by the Supreme Court, we all enjoy the same marriage rights in this country. In celebration of this landmark decision, we have produced fantastic Wedding Expos that have helped many couples in planning their big moments.
Thank you to all of the pioneers that began the LGBT rights movement those many years ago. If it weren't for your passion and desires, today's generations would not have the rights you fought to have. Once again, to you, we say "thank you!"
Also exciting, SNAPI has launched our very own Non-Profit Magazine with great success. Focused on the many LGBT Non-Profits in Las Vegas, the magazine has been welcomed by the community. After a successful first year, we will be continuing this program in the coming year.
I would like to offer a personal "thank you" to all of our sponsors, because, without their generosity, Las Vegas PRIDE would not exist. Thank you to the Board of Directors of SNAPI for all of your hard work. Most of all, thank you to our many volunteers!
Please enjoy Las Vegas PRIDE 2015! Celebrate for the part of you that may once have been afraid to; celebrate for all of the people who aren't able to. Today, remember that you are not just a "me" but also a "we," and we celebrate with pride!
Thank you!
Jorge A. Garcia-Solorio
President, Southern Nevada Association of PRIDE, Inc.