Black Pearl Promotions
Events from this organizer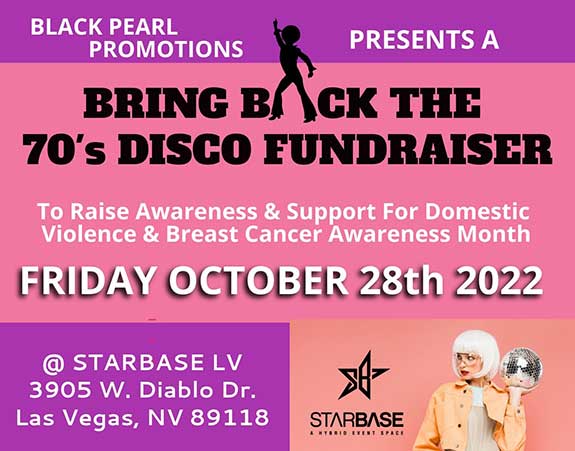 StarBase
3905 W Diablo Dr., Las Vegas, NV, United States
October is National Domestic Violence Awareness AND Breast Cancer Awareness Month. Come out and enjoy an incredible night of fun, good times, and dancing to the best disco music from the 70's to help raise awareness and money to support these two amazing causes.

There will be a best 70's dancer and best 70's outfit contest so be sure to put on your dancing shoes and wear your best 70's attire.

COME OUT TO DANCE...LAUGH...ENJOY YOURSELF...MEET NEW FRIENDS...HAVE FUN...AND MOST IMPORTANT....SUPPORT TWO AMAZING CAUSES!!!