Letter from the President
JUNE IS HERE!
We are ready and excited to honor the past as we celebrate PRIDE! From the trailblazers pre-Stonewall to those who fight for justice and equality daily around the globe, we will gather to honor, remember, celebrate, and advance LGBTQIA+ Rights every day! If you have the chance, visit www.StonewallForever.org and watch the documentary, it features local legend Judy Bowenweiner, among other Stonewall trailblazers.
Las Vegas PRIDE celebrates PRIDE throughout the year, most colorfully during June and October (which is LGBTQIA+ History Month, National Coming OUT Day, and aligns with weather conducive to outdoor events and our Parade and Festival!). That's right, Las Vegas has PRIDE in JUNE AND OCTOBER (we celebrate PRIDE every day, so check out our event calendar and signup for event reminders)!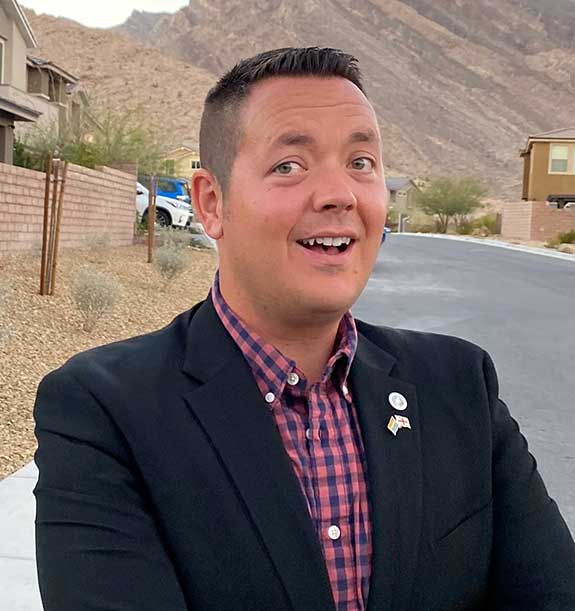 Tickets for the PRIDE Festival on October 7 at Craig Ranch Park are on sale NOW at a discounted price, Las Vegas PRIDE Parade entry applications, Vendor applications, Sponsorship packages, Advertising packages, and Food Vendor applications are available online NOW!
We hope to see you OUT and celebrating PRIDE!
Brady McGill
President
Las Vegas PRIDE