Creating a Space: The Rainbow House Makes its Mark in Downtown Las Vegas
When you think of Las Vegas, your first thoughts might be the entertainment, the high life, neon lights, and an adult playground. Maybe you see a vibrant economy with some big-hitting entertainment giants. Or perhaps, you see a city where the overdrive of homelessness, addiction, and broken dreams has hit. Like any city, the odds of making it big can come at the cost of everything, including one's life or possibilities. Las Vegas is no exception to the endless outcomes of an ever-growing city.
In 2023, Las Vegas has become synonymous with a large growing scene we can sum up with one short hashtag: #WeDoRecover.
That's right, Recovery!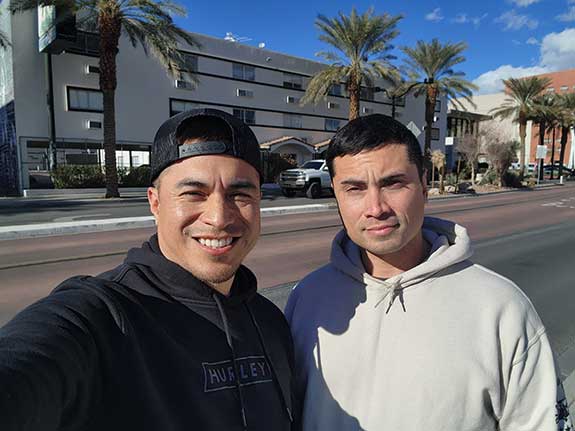 It makes perfect sense that right next to the problem, in perfect harmony, lays the solution. So many of the city's great ambassadors have risen from the ashes and found their higher calling in the poetic phrase, "each one, teach one." So many spaces exist for people from all walks of life to re-create their lives. But in a city with such a remarkable recovery community, can the question be respectfully asked, "Have we created safe spaces for all individuals from all walks of life to receive the opportunity to recover?"
There's more we can do.
As a queer person in recovery and working with individuals who misuse substances, I can attest that this place has been needed for a long time. As we carry into this new year, another march forward for individuals who have needed a safe space to grow has come underway. On February 1st, the vision of Las Vegas's first "affirming" LGBTQ+ sober living program makes its mark in downtown Las Vegas, The Rainbow House! An all-inclusive and affirming sober living program for the LGBTQIA+ community!
The Rainbow House is an abstinence-based sober living program that is safe and secure with in-house recovery meetings, a live-in house manager, and access to recovery resources/services.
Contact Jeffrey – 702.888.5342 for more info.