Talking Body with Dollz & Queenz
An Enhancement Discussion with Kayla Cummings Host,
Founder of Dollz & Queenz DQ Surgery Bar
By Las Vegas PRIDE Magazine Staff
What does Dollz & Queenz represent?
Dollz & Queenz represents a non biased talk show platform for those who have had any type, would like to have, or just interested in having some type of bodily enhancements. Dollz & Queenz is a judgement free platform regardless of one's gender identity, or sexual orientation.
How can it support those in the Pride community?
Dollz & Queenz talk show is designed to promote, encourage, and educate others about Pride and its community. It provides another opportunity for those of the LBGTQI community and Pride itself to express the sweet, sour, or salty (good, bad, or the ugly) in relation to the physical, emotional/social, and spiritual challenges that occur, that are challenged daily and in our lives.
What does Dollz & Queenz want people to understand?
Life is Love. Love for all no matter what their gender identity or sexual orientation may be. Understanding of being that special YOU. YOU are one of a kind, a one of a kind Special YOU. Looking into one's self and not looking AT others. Understanding one's inner self. Being non-judgmental towards others.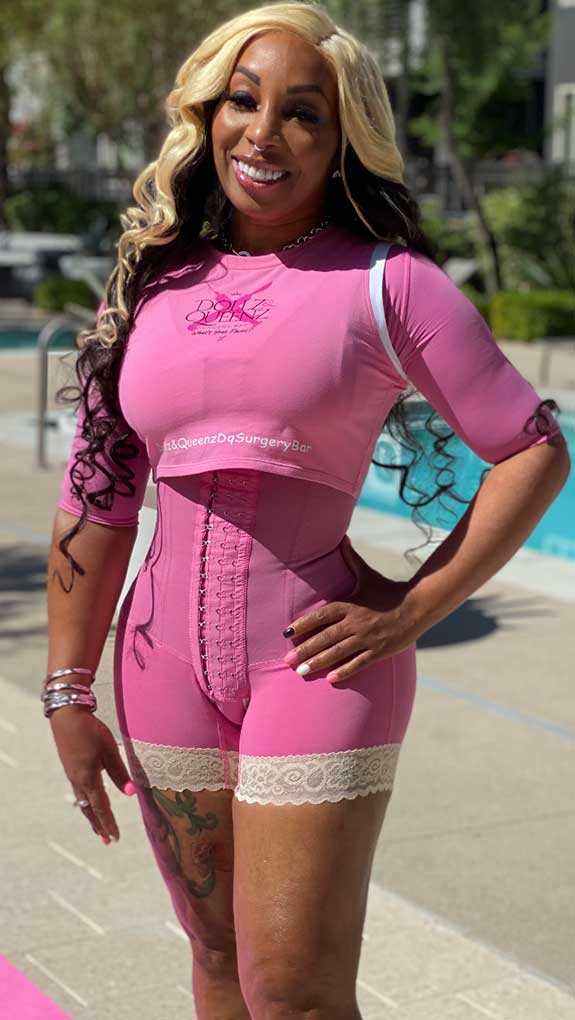 What makes the Dollz & Queenz talk show unique from others?
As the host of the show one example would be the following: I have had to endure personal pressures from society and in my life where I'm constantly being judged and with bias present. I understand the physical, emotional, and spiritual challenges that are present. I have struggled with physical appearance from childhood, having a pretty face while being "flat chested". Wearing a size "AA" bra! Omg…who wants that. I had plenty of boyfriends, and dating was no issue probably due to other factors that I possess such as a beautiful smile, personality, etc. Everyone back then was flat except "Hollywood!" Ha! Ha! Ha! However, it was a personal concern of mine.
I understand the challenges first hand. Everyone is a special kind of YOU. I'm a special kind of ME just the same.
One has to Love themselves and if you don't, you must learn to love yourself.
How can one learn to love themself?
Acceptance of self. Once you have accepted YOU then your focus will be YOU, now you can begin to move forward on working on self Love, self improvement…whatever that may be, such as creating positivity, taking on a hobby that you like to do, a hobby that makes you feel good, etc. Love of self spreads to others and creates less stress in your life. You will feel better about your success and YOU and guess what? It will spread to others. The cycle goes on and on. Consistency is the key. You must do this all the time. As they say "Relax and deep breathe!"
Given the way society is now, politics, social media, etc why do you feel it is important to create a safe space for everyone including those of the LBTQI community to share their experiences of bodily enhancements or just the idea of it?
Everyone deserves an outlet to express themselves. Everyone has a story, an experience that needs to be shared Not just with your neighbor, best friend, or family, but others in society as to why? Why you decided, have an interest in bodily enhancements or you may have no reason at all. However, in this big universe, you may never know who your story touched. I was speaking to someone at a Pride event about this same topic and the advice I gave them is just this: Live your life as YOU want, Love yourself for YOU, and Let go of things, situations including people that don't make you feel good. Now, I'm not saying don't work through situations, cause that's all about life development. However, I'm saying that the person that comes in your presence and just drains you, or that person that comes into your presence and uplifts you, gives you energy!