Kiesza: She's Back, and Your New Obsession
Article & Photography by Megan Williams
You might recognize the name Kiesza. It's the stage name of Kiesa Rae Ellestad, the Canadian born singer-songwriter. Her chart-topping hit "Hideaway" from 2014 still gets us dancing today. She has written for other artists like Icona Pop, Rihanna, and Kylie Minogue. She had a rising career from her first single. She collaborated with Diplo and Skrillex and co-wrote Gorgon City's "Go All Night" featuring Jennifer Hudson. Her stardom was just peaking when the Uber vehicle she was in got t-boned, in a near fatal accident. Kiesza suffered a traumatic brain injury which led to her being required to stay in a dark room for over six months. Her recovery was long and arduous, after two years of recuperating, she got back into the studio and released her second album "Crave". This album had songs with a "blend of genres" which was a small pivot from her first studio album.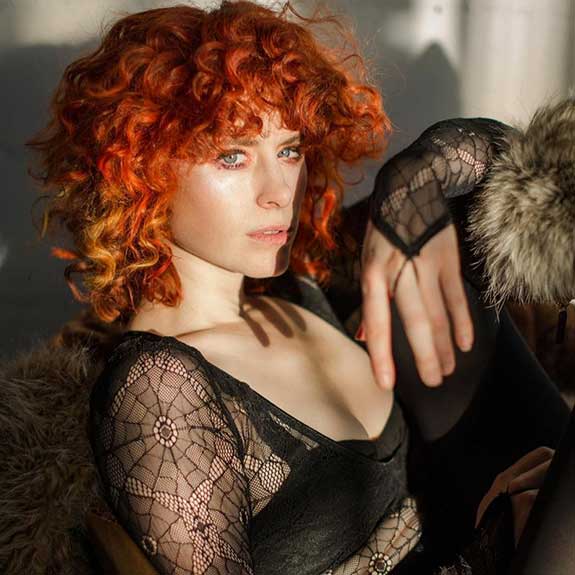 Although she still suffers from vision issues, memory loss and encompassing fatigue, she feels this brain injury was her "Biggest pathway to growth". Despite her fatigue mainly hitting when she's coming up with new material or in situations where she really has to focus, she thinks her brain injury has vastly improved her song writing ability.
For Kiesza, this new chapter in her music career is a reset. "I feel like I'm in a different life." She told Billboard during an interview.
"It's weird, because I have all this access to that person that I was, but I have transformed so much internally that I don't look at the world the same way I did before."
The eccentric red head, with her 1.8 million monthly Spotify listeners will be releasing her newest album in early 2023 to much anticipation from old and new fans alike. Make sure you watch out for her.