Getting Back to Center, How the Elements Music and Arts Festival Took us Home
Article & Photography by Megan Williams
Elements Music and Arts Festival, the festival that takes place in the heart of nature in Long Pond, Pennsylvania was everything you might think it would be. The festival that takes the elements: fire, water, air, and earth and transforms them into stages where attendees can see the talents of artists like: Rezz, Liquid Stranger, Sofi Tukker, Fisher, J. Worra, Seth Troxler, Bandikook, Duke Dumont, Big Gigantic, and Zeds Dead, just to name a few.
Elements is unlike any other festival because they really pay attention to every detail to ensure the weekend is filled with fun but strives to lessen their impact on the environment. Elements is run on solar power; they pay very close attention to the health and wellness of their festival goers. Evident by their carefully curated weekend programming that includes yoga, aromatherapy, sound baths, multiple safe places throughout the festival and multidisciplinary workshops.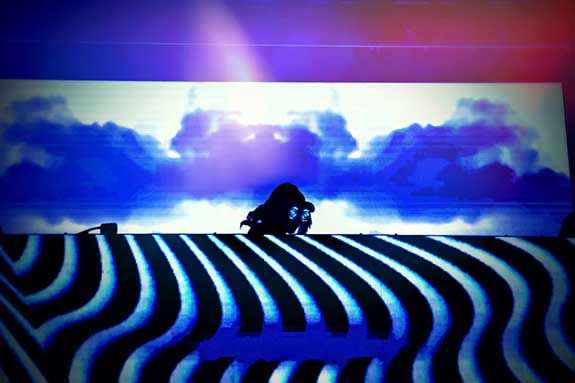 Along with their mindfulness, Elements has designed a food event for all, with vegan and gluten free options 24 hours a day. Smoothies, healthy, organic locally sourced food, and plenty of cocktails help elevate the festival experience. The immersive art experience is one of the things that made Elements Festival different than others.
Throughout the wooded area of the festival, they had lit up mushrooms, hammocks, hanging chairs, swings, and other art installations. They welcome different artists from around the world to put on games and events. One example is Marvelous Marvin, who is a trader and collector of sorts. He leads the game Frick Frack Blackjack, which is the NO CASH, no limit barter blackjack game where you can bet Marvin anything except money. Artists like Marvin bring their eclectic expertise throughout Elements. Vendor village, where you can buy jewelry, art, festival attire or other treasures round out a unique festival experience.
I got the pleasure of interviewing the powerhouse duo Sofi Tukker, and in an upcoming issue of Las Vegas Pride Magazine I will be doing an entire feature on their vehement stance on inclusivity and why they're so important to pop culture and music today. Their set Friday night, which, includes both of them singing and mixing on the decks lit the forest up with their newest dance hit "Summer in New York". Blunts and Blondes took to the Earth stage with their usual hard-hitting beats and wide array of bass centric songs. The surprise sleeper of Friday night, however, was the New York based singer-songwriter Two Feet, also known as Bill Dess. With his breathy vocals, undeniably smooth guitar riffs, and heavy bass grooves I found myself staying for his entire set to see what came next. Also, on Friday we saw the female powerhouse, Rezz who's set left no doubt why she's been headlining all of the biggest festivals in the country.
Saturday, we started off with a Kaskade taking the fire stage with his redux set. Pair that with the high energy sets of Dr. Fresch and Solardo during the night, and Duke Dumont bringing his ultra-club vibes to the forest, no one stopped dancing. On the Earth stage we got to witness Troyboi put on a show, which, like usual was heavy bass and old school tunes mixed on the decks.
Big Gigantic, Claude Vonstroke and Zeds Dead closed out a wet and rainy Elements festival on Sunday. With a name like Elements, you are bound to get some weather, but that's what the entire experience was about. For a weekend we lived, ate, played, and enjoyed the Elements of Long Pond, Pennsylvania, right at home in the woods.