Nevada Health Link Partners with Local Sports Teams
Ryan High, Executive Director of the Silver State Health Insurance Exchange
I've sustained a pretty fulfilling, active lifestyle; I've played lacrosse, competed in three triathlons, and climbed to the summit of Mount Whitney. But even still, some of my fondest memories are of my childhood with my family. The ones I think about often are the times I went batting and throwing baseballs at the park with my dad when I was five years old.
He played baseball his entire life, so I had some solid coaching from him; take the ball, throw it up in the air, and with your front hand, grab and swing the bat.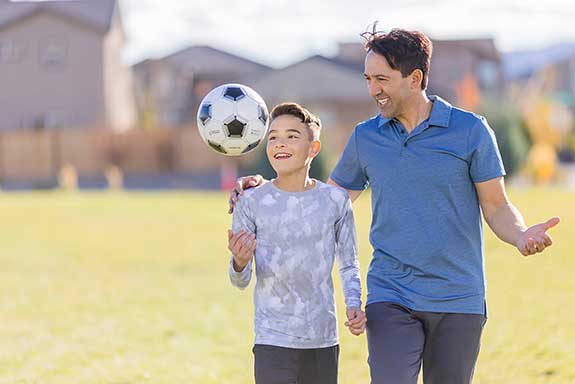 With enough practice, I joined the little league team. Mom, dad, my brother would be watching me from the stands; to hear them cheering for me at the top of my lungs was jovial, even on the nights my team lost. Now, I'm lucky enough to do the same for my kids, Alex (10) and Abby (12), cheering them on, win or lose. There's just something about sports that strengthens families and communities alike.
Coming from Maryland and relocating to Nevada, I noticed something about Las Vegas: sports have an amazing effect of making a positive impact on society.
The pride in Las Vegas is boundless as it's one of the best places in the country to see live sports; people from all over the world come to visit. It doesn't matter if a team is winning or losing – you are a part of the community by representing your Las Vegas sports gear.
In order to continue the growing momentum between Las Vegas and the sports world, Nevada Health Link, the state agency connecting Nevadans to quality and affordable health insurance,  is partnering with some of the most talented teams in Nevada, including Las Vegas Aviators – as well as local area youth soccer leagues. These partnerships are a pledge to our mission to support individuals, families, and athletes to sustain a healthy lifestyle with affordable health insurance. Reliable insurance fortifies communities, as being insured adds an extra layer of protection if an unexpected injury occurs on or off the field; or to keep up with annual screenings to make sure you can get back to doing what you love.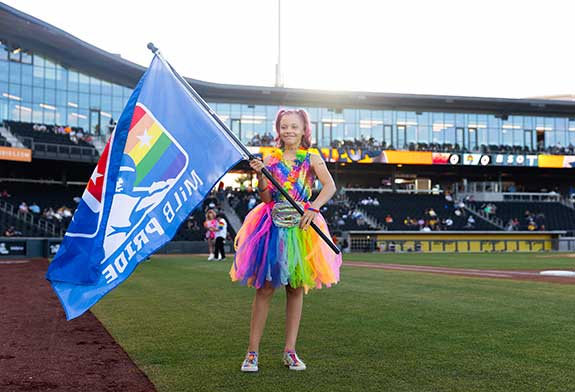 While physical activity is important, it's just a fragment of living a healthy lifestyle. That's why Nevada Health Link covers the 10 essential health benefits, including mental health, rehabilitation, emergency services, and more.
Even major sports teams show support for these essential health benefits to further unify communities; Carl Nassib, the former defensive end of the Las Vegas Raiders and the first active NFL player to publicly come out as gay, recently pledged to match $100,000 to suicide prevention and mental health organizations for LGBTQ+ people. According to the 2021 Nevada Minority Health Report, LGBTQ+ persons suffer higher rates of mental health illnesses and comorbidities.
But Nevada is one of the leading states for quality LGBTQ+ patient-centered care (Human Rights Campaign Foundation 2022). As the state's most trusted agency for health insurance, Nevada Health Link, along with its partners, are helping reduce the health inequities faced by LGBTQ+ communities by promoting the most affordable, top-notch health insurance plans for all families, with more than 120 plans to choose from statewide.
A healthy, active lifestyle is one of my favorite family traditions and it can be yours, too. Join us September 25 for a family-friendly event with the Las Vegas Aviators to play some catch on the field.
To learn more about Nevada Health Link or to see if you qualify for the Special Enrollment Period, visit NevadaHealthLink.com or call 1-800-547-2927.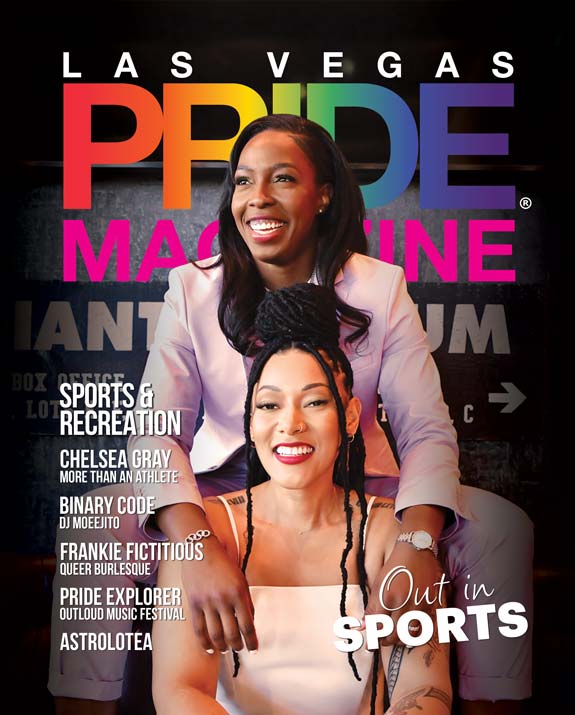 This article was published as a digital exclusive to the 2022 Sports & Recreation Issue of Las Vegas PRIDE Magazine, which can be read in its original format here.