PRIDE Month Embraced by Professional Sports Teams
By Las Vegas PRIDE Magazine Staff
2022 saw the return of PRIDE Nights celebrated by nearly every major professional sports league in the nation. These celebrations have evolved over time to include varying degrees of community involvement and engagement.
Locally the Las Vegas Aces franchise has done the most to engage with the LGBTQ+ community in a meaningful and sustained way. Yet there is cause for hope.
While we may disagree with the approach of some of the well-meaning yet often cringe-worthy outreach of certain valley sports franchises, it's important to remember that the existence of PRIDE night celebrations is cause for well, celebration.
There is power in representation and the truth remains that sports at all levels have not always been safe and inclusive for LGBTQ+ people.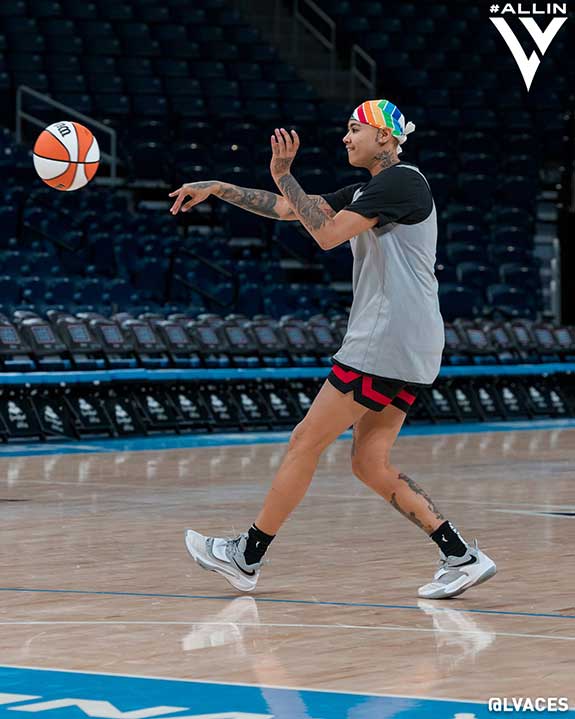 PRIDE Night with the Las Vegas Aces
There is a message of belonging behind those rainbow jerseys. There is certainly work ahead of us for professional sports franchises to truly engage with our community. But we applaud the efforts of those currently making efforts towards meaningful engagement.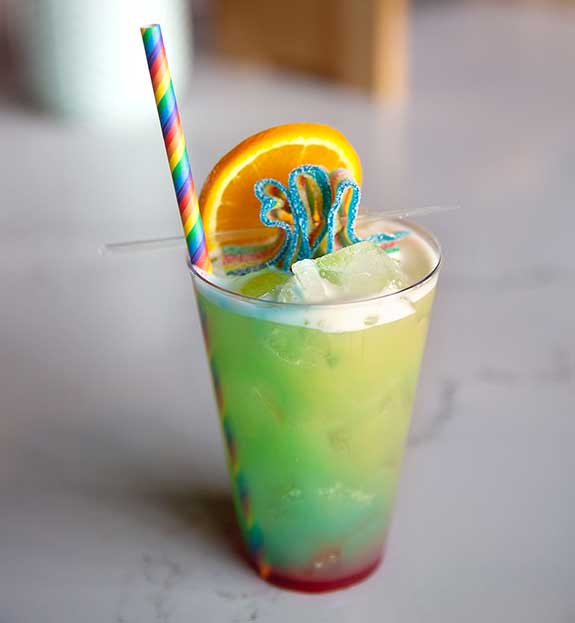 PRIDE Night specialty beverage with the Las Vegas Aviators