The Lesbian Haven in the Gay Mecca: Elixir Mixology Bar Shakes Up the Zona Romantica In Puerto Vallarta, Mexico
As a Queer woman who loves to travel, I am always searching for safe spaces abroad. Upon arriving at a new place, I do a quick yelp search to see what comes up. In such a "gay tourist" mecca as Puerto Vallarta, I was surprised by the few option available for women.
That is, until last year when a cute little bar opened up in the heart of the "Romantic Zone".
Walking down one of the bustling streets of Puerto Vallarta, I stumbled upon a cute unassuming bar. The pink lights out front cast an inviting glow, and the gentle hum of conversation flowed out onto the street.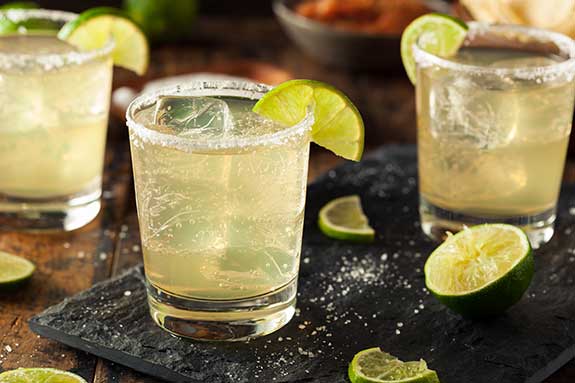 I stepped inside and was seated with a warm welcome and given one of the best glasses of infused water I have ever had. Around me , people gushed over the unique craft cocktails . There seemed to be a flame flicking or a smoke infused bubble at every table. These unique craft cocktails create a conversation piece that draws patrons from other tables to speak to one another creating a welcoming vibe. The Owners, Elena Esquer Zolezzi and Laura Jaimes set-up shop behind the bar pouring cocktails and conversing with customers.
Who is Elixir Mixology Bar, exactly? If you ask them, they are "Una experiencia sensorial única en el corazón de Puerto Vallarta hecho por mujeres." Or in English, "A unique sensory experience in the heart of Puerto Vallarta created by women."
I sat down recently with the owners to find out more.
When and why did you start Elixir?
We have been best friends for over 17 years. We would spend a lot of time at Laura's house where we would invite friends over, play music, and experiment with making cocktails. We started (Elixir) in October 2020 and officially opened January 2021. After many years of working for other people, we were sitting and talking over drinks, sharing our ideas and then we decided to start our own business – Elena
Why did you choose this location?
I was driving past the spot and I saw a sign saying for rent. One of the difficult parts about starting a bar in PV is the cost and permission from the government. It is expensive and difficult to get. The "for rent" sign said "including the liquor licenses" in small letters. No one was there but we pressed our faces against the windows to look inside and it was perfect" – Laura
Why don't Queer women travel as much to Puerto Vallarta as Gay men do?
"I think this (Puerto Vallarta) is targeted as such a gay man destination, there is all of these huge parties that are internationally known, they put a lot of money into that. Lesbians tend to settle down and raise families, and also, women don't tend to make as much money as men" -Elena
"At the last placed I worked, lesbians ask me, is there a lesbian bar?" And I didn't have an answer, because there wasn't a lesbian bar before" – Laura
Why do you think providing a space for the Queer and Lesbian community is important?
"This is the only one, there are not any lesbian places here. They are catered toward the Gay men. We have also found this isn't just a safe space for Lesbian women. We have a lot of straight women who come in and tell us they like it here because they feel safe. We want to focus on creating more events for women, there are 65 million women here (Mexico)" – Laura
What items on the menu do you suggest people try?
"They (customers) like what is most unexpected, the fire, or the bubbles. I would never serve something to someone I would not drink." – Elana
Lastly, what are you most proud of so far?
"We had a big learning curve, thinking you are doing something correct, then learning you were totally wrong. So, I would say looking back on what we have learned" – Elena
As we wrapped up the conversation, Laura gave voice to their mission statement. "There are 65 million people in Mexico, we need representation, and we need these kind of spaces."
Elixir Mixology Bar, is located at Basilio Badillo 419, Zona Romántica, Emiliano Zapata, 48380 Puerto Vallarta, Jal., Mexico